So far this year, 27 Colorado breweries have opened their doors. With 20 of those being brand new breweries, and 6 being additional locations of currently opened breweries.
For the latest information about more breweries coming to Colorado in 2023, check out our Upcoming Breweries Page and follow Colorado Beer Geek on Facebook.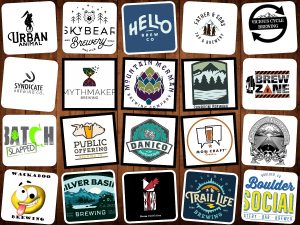 The following list summarizes the openings of 2022. We've collected brief descriptions of each location below, but for more information you can click the link to find out more… or better yet, plan your next visit.
Presenting the Colorado brewery class of 2022:
Overland is the newer second location of Ratio Beerworks on the South side of Denver taking over the Declaration Brewing location.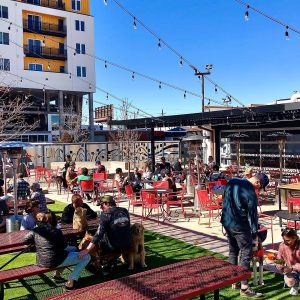 First Look | Ratio Beerworks Opens Overland Location by Tristan Chan of PorchDrinking.com – 21 Jan 22
Batch Slapped is a brewery and cidery combination at one location! Imagine a place where you can take that special someone or your favorite group of friends to just sit and enjoy each other's company. A place where you won't have to yell over loud music or feel that you are competing with sports on a TV hanging on the wall. You can just sit enjoying each other's company, fully engaged in conversation… all while enjoying a craft beer, craft cider, cider ale, or a glass of wine and sharing a gourmet antipasto tray. The perfect recipe for a wonderful night out!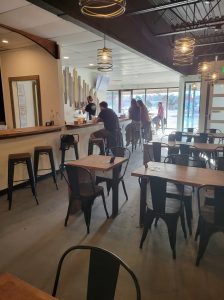 Vicious Cycle is the 6th brewery in Winter Park/Fraser.  The name Vicious Cycle Brewing Company is referring to the "vicious cycle of life" where everything is the same and life has become routine and boring.  It is Vicious Cycle Brewing's mission to help inspire others to try new things, take chances, follow their dreams and break out of their own vicious cycle.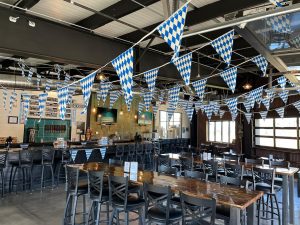 Vicious Cycle Brewing Co awarded Economic Development Incentives – Winter Park Times – 5 Sep 19
Trinity Brewing took over the original Red Leg Brewing location as a second location which increased their production ability.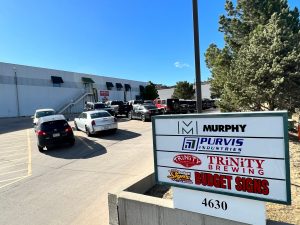 Trinity Brewing Expanding into Old Red Leg Location by Ryan Hannigan of Focus on the Beer – 23 Feb 22
New Image II (Wheat Ridge) – 19 March
New Image Brewing opened a second taproom and pizzeria at their primary production facility.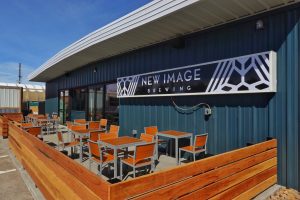 Grand Opening | New Image Opens in Wheat Ridge by Britt Antley of PorchDrinking.com – 18 Mar 22
Mono Mono has two Denver locations which serves Korean-style fried chicken using an Asian frying technique that renders out the fat in the skin, transforming it into a thin, crackly and almost transparent crust.  Their newest spot in Lafayette, (which took over the UTurn BBQ & Brewery location) adds a brewery which pairs nicely with their food.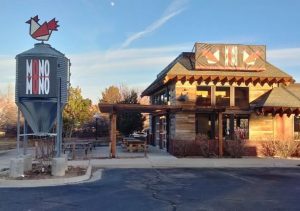 The Accidental Brewery: Mono Mono Korean Fried Chicken Taps Its First Beer by Jonathan Shikes of Westword – 16 May 22
Wackadoo, which has been riddled with multiple building related issues in opening their doors to the public, started serving their beers to-go in June of 2022 and opened their doors for in-house seating in October.
Brewing operations focusing on whiskey barrel aged beer along with a taproom serving guest taps.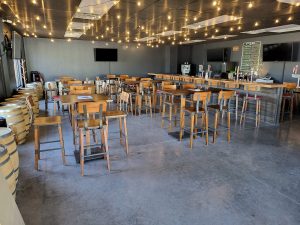 Father & Sons Open now, To Start Brewing in March by Focus on the Beer – 16 Feb 22
The first brewery for the small town of La Veta!  At Mountain Merman Brewing Company, they strive to have something for everyone, something that is exciting and unique in an environment that is beautiful and fantastical. Through the attention to detail and care of the craft from the brewhouse to the tap room and beyond, they hope to convey that magical feeling that the name inspires.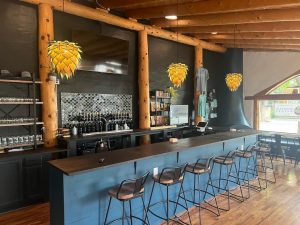 Hello Brew Co. is passionate about the details of their beer and helping you craft your own story with their beer. They are committed to using exciting, innovative, and evolving ingredients to create inspired craft beer for the community.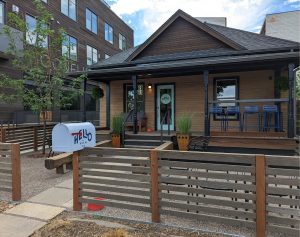 Fort Collins breweries: Hello Brew Co. putting down roots in 118-year-old Old Town house by Erin Udell of The Coloradoan – 3 Feb 22
Two Fort Collins brewing industry veterans have teamed up to open their own brewery!  Mythmaker Brewing is a new taproom brewery in Fort Collins. At Mythmaker Brewing, they believe the craft beer industry is undergoing constant evolution. The mission at Mythmaker is to brew craft beer in both traditional and experimental ways and to mesh old traditions and new experiences together in a local, community driven, hospitality focused environment. Their small batch brew system will ensure a constantly changing beer list for your exploratory palate. With 20+ beers of all varieties on tap, you'll sure to find your current favorite!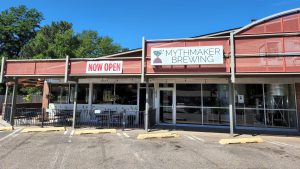 Two Fort Collins Craft Beer Industry Veterans to Open Mythmaker Brewing at McClellan's Brewing Company's Former Space by Chea Franz of Indie Creative Co – 18 Jan 22
Silver Basin took over the location of Two Rascals Brewing.  The new owners are veterans of Colorado Boy.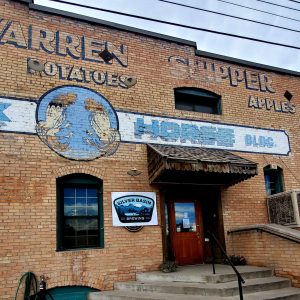 Sky Bear Brewery & Pub is family owned and operated, run by daughter Amanda and her parents Mark and Linda. Amanda has over 10 years of experience in the restaurant industry and Mark has been brewing homebrew beer for his family and friends for close to a decade. They found a turn of the century building downtown to preserve Loveland's history.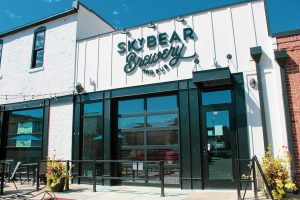 Sky Bear Brewery and Pub On Its Way to Loveland by Andrew Stillman of What Now Denver – 06 Sep 2021
FlyteCo Tower is a brewpub, bar and entertainment venue located at the former air traffic control tower in the Central Park neighborhood of Denver.  Besides their brewpub on two levels there is also 6 lanes of bowling and a putt-putt course.  This is the second location for FlyteCo Brewing in the Berkely neighborhood.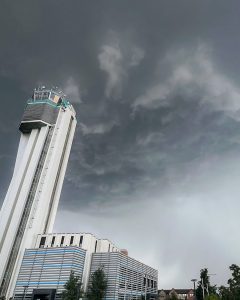 From Cockpit To Taproom, Denver Brewery Takes Off by Gary Stoller of Forbes – 23 Mar 22
Syndicate was formed from the need to have beer on-tap at all times. They started home-brewing in "The Hut," in Breckenridge, CO. Sanitizing the kitchen counter, boiling wort on a leaking gas stove, and cooling the wort in the snow outside.  They have since upgraded to a 3-barrel system and sold wholesale for 3 years before opening a taproom in Silverthorne.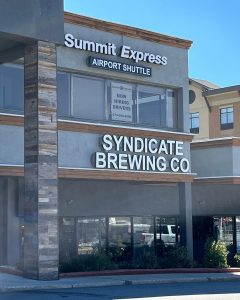 Syndicate Brewing in Silverthorne opens doors to its first brick-and-mortar location by Eili Wright of Summit Daily News – 27 Aug 22
HighSide Brewing's second location. Swing on by and enjoy a cold beer from one of their 16 taps while watching sports or playing pinball, pool, darts, and more. Or check out their awesome patio with plenty of seating and a horseshoe court. Delicious barbecue is served out of the new Colorado BBQ Company Food Truck.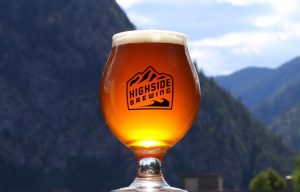 HighSide brewing celebrates 4th anniversary; Fairplay expansion in progress by Jefferson Geiger of Summit Daily News – 12 May 22
MobCraft Beer Co, based in Milwaukee, teamed up with Dee Tacko from Pueblo to open an additional location in Denver.  Located in the diverse Curtis Park neighborhood MobCraft Dee Tacko offers over 25 draft beers from MobCraft Beer and fresh Mexican fare from Dee Tacko, featuring only the best cuts of meat and locally sourced ingredients.  Enjoy seating in the taproom, restaurant or enjoy the 300+ days of Denver sunshine on the 6,000 square foot, dog-friendly patio!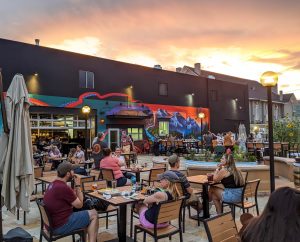 MobCraft Dee Tacko Opens in Curtis Park by Ryan Pachmayer of Westword – 09/09/22
Sunroom Brewing is a family-owned brewery in Englewood Colorado, located behind the Gothic Theater on South Broadway. Sunroom Brewing is family and community friendly taproom and 7bbl brew house. They offer a large patio and a wide variety of indoor seating including comfy couches.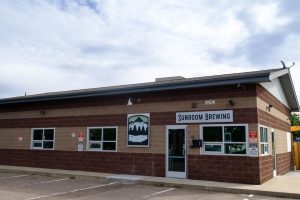 Beer professionals, but ultimately just a bunch of beer loving Urban Animals figuring it all out in real time just like you! So come on down, grab a cold one and maybe we can figure it all out together.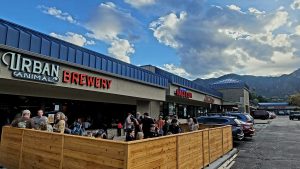 A used gear shop and brewery? Yes! An outdoor hub complete with craft beer, cocktails, food, bike repair, rafting supplies, rental gear, and so much more.  Joined with Gear Junction in an historic Downtown building located on Main Street! Their mission is to create a spot for everyone to have some great beer with friends. A space that is lively, friendly, conscientious, and outdoor focused.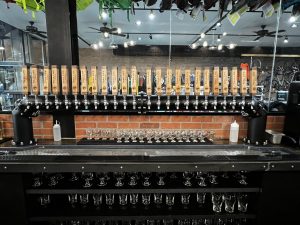 T Road Brewing Company has a 1930s vintage appeal you will not forget. T-Road cuisine includes meal options for their customers from hand crafted wood fired Pizza, fresh salad options, to Asian Fusion bowls and specialty plates with a nano brewery producing boutique brews, consisting of locally sourced ingredients.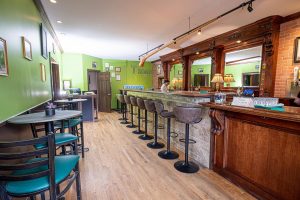 A Left Hand Brewing Company additional location in the River North Arts District near the Mission Ballroom music venue.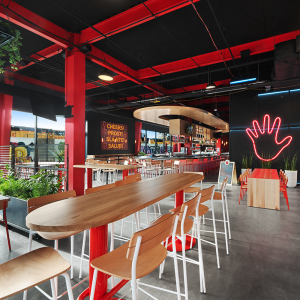 Left Hand Brewing's new Denver taproom and restaurant opens in November by Tiney Ricciardi of Denver Post – 27 Oct 22
Public Offering Brewing is a community-minded brewery located in the South Broadway neighborhood offering a variety of beer styles in a welcoming and relaxed atmosphere.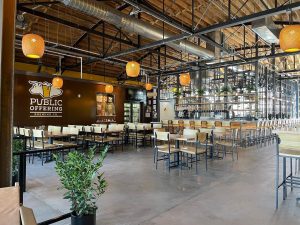 Public Offering Brewing Will Open on South Broadway November 18 by Kristin Kuchar of Denver Westword – 02 Nov 2022
Just 10 minutes Denver International Airport and even closer to the Gaylord of the Rockies Convention Center, Denver's newest brewery offers some delicious beers in a beautifully built taproom.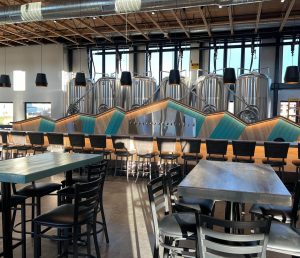 PREVIEW | Danico Brewing Opens Near Denver International Airport by Tristan Chan of PorchDrinking.com – 09 Dec 22
Boulder brewpub similar to Stout Street Social in Denver with this location serving their own house made beers.  (Took over location of FATE brewing then Ska Street Brewstillery.)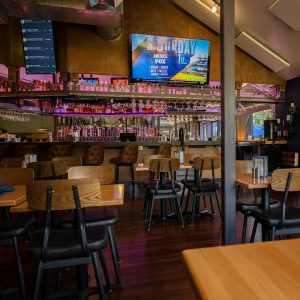 Rock Bottom founder will open new restaurant and brewery in Boulder's former Ska Street Brewstillery by Tiny Ricciardi of The Denver Post – 6 July 2
In a surprise announcement just before Christmas, Craftsman Brew Co which took over the location of Gore Range Brewery, said that they brewed their first house made beer: "New Noise" a 6.8% abv NEIPA.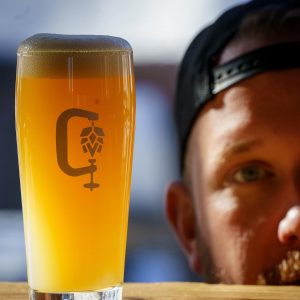 The owner of Brew Zone San Diego opened another location after moving to Colorado and features unfiltered homebrew style beers on a 2bbl system.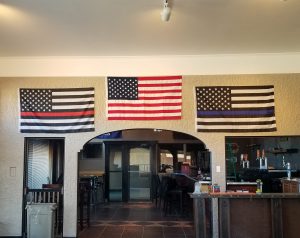 Incoming brewer taps into Silt by Ray K. Erku of PostIndependant – 24 Nov 21 (Orignial plan was for Silt)
The Colorado Brewery Class of 2022
In sad news, there were 14 Colorado brewery closures in 2022, here are those who are Gone But Not Forgotten.