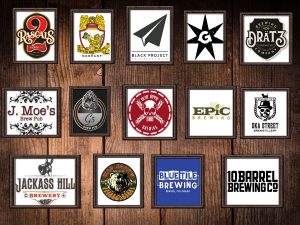 There were 14* Colorado breweries that had to close for various reasons in 2022. 
*We received an update regarding Mad Jack's saying that brewing will continue.  We are leaving their entry below as a tribute to their brewer who is gone but not forgotten.
*Article updated to reflect the closure of 7 Hermits in Eagle.
The following list of breweries is a tribute to those breweries that are Gone But Not Forgotten in 2022…
Stein Brewing (Boulder) 30 Aug 18 – 20 Jan 22
While Stein Brewing reopened after COVID for all of 2021, they shut their doors in January 2022 with a COVID resurgence and never reopened due to staffing issues.  However, Stein Brewing is potentially looking for a new location.

Ska Street Brewstillery (Boulder) 16 Mar 20 – 26 Jan 22
Ska Street Brewstillery had its Grand Opening the day before the COVID shutdown.  While they did finally reopen, they never recovered.  The location is now Boulder Social.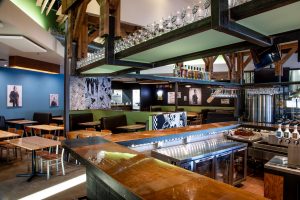 A Boulder brew-stillery and restaurant has closed indefinitely by Tiney Ricciardi of Denver Post
Blue Tile Brewing (Denver) 01 Oct 18 – 08 May 22
Closure Announcement:
It comes with a great range of emotions that today; we must announce the closing of our 58th Avenue taproom to the public on May 7th. We are sad to be leaving North Washington behind, but we are grateful for all of you. From our regulars and our neighborhood family to anyone who ever found themselves a seat in the taproom even once, and most importantly those who called themselves members of our staff. We want to thank you all from the bottom of our hearts for being a part of this business. We wouldn't be who we are without you.
  However, Blue Tile is working on a potential new location in Englewood.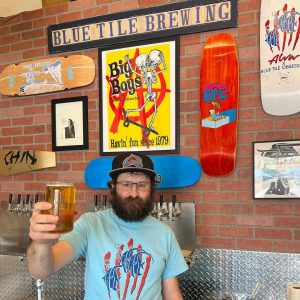 Gunbarrel Brewing (Boulder) 14 Jun 17 – 29 May 22
Closure announcement:
Dear Gunbarrel Brewing Family,
We are very sad to inform you that due to circumstances outside of our control, Gunbarrel Brewing Company will be closing its doors Memorial Day weekend. Sunday May 29th is the last day our taproom will be open to the public.
Seeing such an extraordinary expression of creative craft beer and community come to an end is disappointing and difficult. Rather than reflect upon this sadness, we look forward to the future with hope and gratitude for this experience and all of you.
It has been our absolute pleasure to serve you these past five years. You have welcomed us into the community with open arms. You have enjoyed our beers and provided us with feedback that helped us improve our craft. You shared a piece of your life with us, and in turn allowed us to share our lives with you.
I am filled with respect and appreciation for the extraordinary individuals who rolled up their sleeves and participated in building this business alongside me. I am overcome with gratitude for the people who believed in me and this business and supported the venture. I am forever in awe of the fine folks who sat with a glass or sipped from a can, the beverage that we lovingly labored to produce.
We could not have done this without all of you. Our hearts are overflowing with appreciation for all the good times.
with immense respect and gratitude,
Marie Fox
– owner & head brewer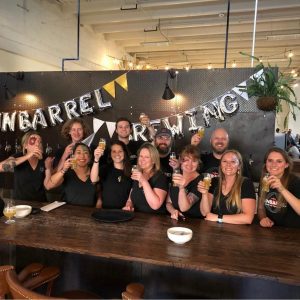 Drätz Brewing (Loveland) 20 Jul 18 – 08 Jun 22
Closure announcement:
After nearly 4 years in business Dratz Brewing Company will be closing its doors. After the very difficult struggle during COVID and now with our CEO and Head Brewer's wife passing away recently we can no longer keep our doors open. Being a single father of a special needs child and the long hours needed to run the business makes it impossible to keep operations going and properly care for his son.
Through the past few years, we have made some wonderful friends whom we will cherish for a long time to come and have had a blast with everyone. Thank you all who helped us along the way and all of the kind words and wonderful conversations. We will miss everyone!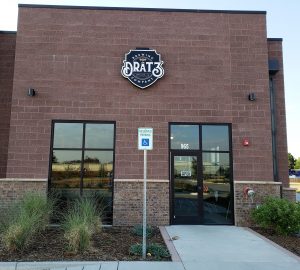 Two Rascals Brewing (Montrose) 01 Sep 12 – 12 Jul 22
After nearly 10 years in business, the owners of Two Rascals decided to retire.  They sold their location to Silver Basin Brewing.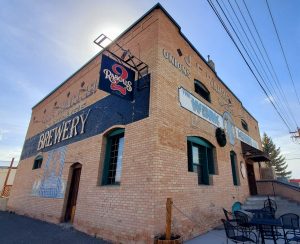 Mad Jack's Mountain Brewery (Bailey) 25 Jun 16 – Still Open*
The very sad reason for this brewery closing was due to the untimely death of the brewer, Nick Hansell, son of the brewery owners.  While they are considered closed as a brewery on CBL*, they are still open as a brewpub with beers from other local Colorado breweries.  The date of their closure (as a brewery) is dated to the release of their last beer made by Nick and named "Tribute" in his honor.
*Update:  We received word that Mad Jack's will resume brewing soon, so we have happily changed their entry on CBL as back to open.  However, we are keeping this entry here as a tribute to Nick who is gone but not forgotten.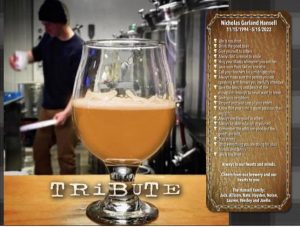 Black Project Spontaneous & Wild Ales (Denver) 27 Jan 14 – 11 Sep 22
Closure announcement:
It is with a heavy heart that I write to tell you that I've decided to close and bring Black Project to an end as gracefully as possible. A lot of different things have come together over the last year that have made this project no longer viable…
A combination of business decisions that were made prior to and not expecting a pandemic, followed by decreased foot traffic, rising rent and raw material prices, and a changing beer market, among other things – have made it so that it isn't possible for me to go on making the kinds of beers I want to make.
It wasn't an easy decision but I'm happy with what Black Project has achieved and now I feel like it is time that I have to move on to other things.
You all have made Black Project what it was and provided the motivation to make beer in probably the most difficult way possible for the last 8 years. So, again, thank you all so much for your love and support. We'll miss seeing your faces at the taproom and at beer festivals around the world. Thank you for everything and long live spontaneous fermentation. ❤️
– James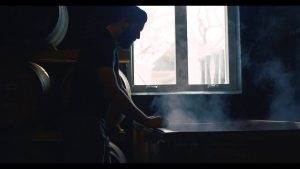 Black Project, a high-flying maker of spontaneously fermented beers, has closed by Jonathan Shikes of the Denver Post
Jackass Hill Brewery (Littleton) 03 Jan 19 – 01 Oct 22
Closure announcement:
This week marks the end of our time together. October 1st will be our last day open. We're incredibly grateful to the entire Littleton community for our time together.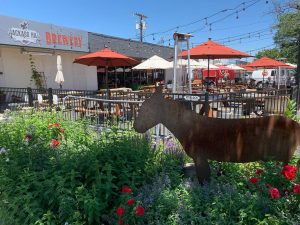 G5 Brew Pub (Severance) 15 Nov 18 – 22 Oct 22
Sadly, the only brewery in Severance, Colorado closed this year when the owners decided to retire.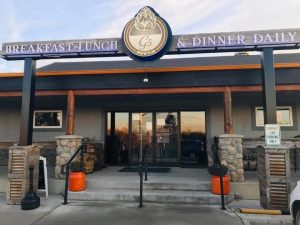 7 Hermits Brewing (Eagle) Feb 14 – 28 Oct 22
Closure announcement:
To the Community of Eagle,
We thank you for your continued support of 7 Hermits Brewing in Eagle over these last 9 years. We have loved this community and watched it grow and change with each passing year. This coming year it will grow again. This change is a bittersweet one for many, including ourselves.
Our Eagle location will close it's doors on Friday October 28th, after our last night of live music, to make way for a new restaurant opening later this winter. We are excited for the change and hope the community will love it too.
Our Vail location will remain open and we look forward to serving you there on your next trip to Vail.
With Love,
7 Hermits Brewing Company
Note:  The Vail location is serving 7 Hermits beer made at the closed brewery but will be rebranding away from "Brewing Co" when they run out.

10 Barrel Brewing (Denver) 17 Oct 16 – 17 Nov 22
Closure announcement:
Denver, six years ago we did a thing, and what a great run it's been. Our time in RiNo has been special. Today, with heavy hearts, we are closing our Denver Pub. Opting not to renew our lease was not an easy decision, and we will now be focusing on taking care of our amazing staff. Thank you for your support over the years!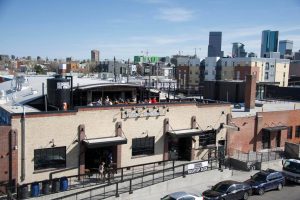 J. Moe's Brew Pub (Denver) 24 Mar 14 – 01 Dec 22
Originally Creede Brewing before rebranding in 2017 to J Moe's.  Nothing is known about this closure as there was no announcement.  On Dec 5th, Colorado Restaurant Broker posted to Colorado Beers & Breweries:  "I now have J Moe's Brewery listed in North Denver for $69,000 if anyone is interested in their first start up."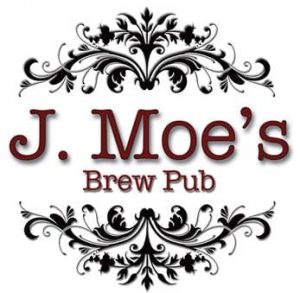 Turnkey Brewery for sale perfect for new owner – We Sell Restaurants
Dead Hippie Brewing (Sheridan) 22 Oct 15 – 15 Dec 22
Dead Hippie closed late in the year with the simple statement: "Goodbye friends that we made along the way. We shall meet again."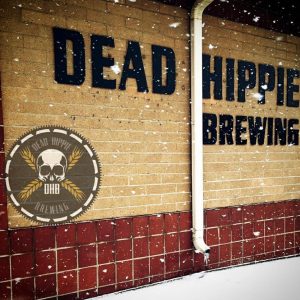 Epic Brewing (Denver) 27 Sep 13 – 30 Dec 22
Epic Brewing while still open in their home of Salt Lake City, announced that they will close their Denver taproom at the end of the year.
If you're reading this soon after publication you still have time to get over there and enjoy a huge selection of Big Bad Baptist variants!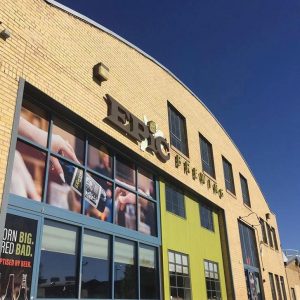 Epic Brewing will close in RiNo after 10 years, citing the pandemic and inflation by Jonathan Shikes of The Denver Post
Here is the list of the Colorado breweries that closed in 2022:
| Open date | Brewery | City | Close date |
| --- | --- | --- | --- |
| 30-Aug-18 | Stein Brewing | Boulder | 20-Jan-22 |
| 16-Mar-20 | Ska Street Brewstillery | Boulder | 26-Jan-22 |
| 01-Oct-18 | Blue Tile Brewing | Denver | 08-May-22 |
| 14-Jun-17 | Gunbarrel Brewing | Boulder | 29-May-22 |
| 20-Jul-18 | Drätz Brewing | Loveland | 08-Jun-22 |
| 01-Sep-12 | Two Rascals Brewing | Montrose | 12-Jul-22 |
| 27-Jan-14 | Black Project Spontaneous & Wild Ales | Denver | 11-Sep-22 |
| 03-Jan-19 | Jackass Hill Brewery | Littleton | 01-Oct-22 |
| 15-Nov-18 | G5 Brew Pub | Severance | 22-Oct-22 |
| 01-Feb-14 | 7 Hermits Brewing | Eagle | 28-Oct-22 |
| 17-Oct-16 | 10 Barrel Brewing | Denver | 17-Nov-22 |
| 24-Mar-14 | J Moe's Brewpub | Denver | 01-Dec-22 |
| 22-Oct-15 | Dead Hippie Brewing | Denver | 15-Dec-22 |
| 27-Sep-13 | Epic Brewing | Denver | 30-Dec-22 |
In happy news, there were 26 openings this year in the Colorado Brewery Class of 2022.