Every year Colorado Brewery List sends out a survey to every Colorado brewery asking them questions about the brewing industry and who among the other breweries in Colorado are their personal favorites. This article is not about who we as Colorado Brewery List picked as our favorites but is about their fellow brewery owners and brewers honoring excellence among their peers.
This year, in order to help highlight breweries in many areas of Colorado we split the state into four regions (Denver Metro, North/East, West, and South/Central). The South/Central region includes the 54 breweries in the counties of El Paso, Pueblo, Alamosa, Chafee, Freemont, Huerfano, Lake, Park, Rio Grande, & Teller.
They were chosen by their peers as the favorite South/Central Brewery!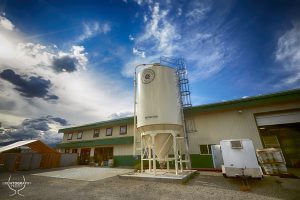 Elevation Beer Co. is an artisanal microbrewery located in Poncha Springs, Colorado just outside Salida. Specializing in adventurous seasonal barrel-aged beers for the craft beer fanatic as well as a solid line-up of lagers, pale ales, and darker beers. Visit their tasting room and enjoy 16 beers on tap, 1 beer engine and beer to-go as well as local art and a very cool patio tent for keeping the sun and snow out of your pint.
[Author's note: I am happy that Elevation was chosen as the favorite for this region. Having traveled through the state multiple times to visit every Colorado brewery, Elevation being so conveniently set midway to the Western part of the state is ideal. Elevation is a must stop on every road trip in the region.]
Casey LeFever, a representative of 4 Noses Brewing said, "Elevation continues to put out beer that is on-point, brewed true to style. If you haven't been to their taproom, you are missing out on plenty of good taproom-only offerings."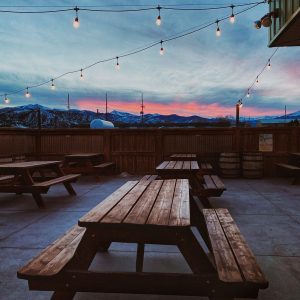 Dev Adams, aka Miss Lupulin said, "Elevation is the must-stop destination anytime we are through the Arkansas River Valley. In fact, I'm filling out this survey from their bar! We plan any jaunt through this part of the state around their (thankfully expanded) tasting room hours and will spend most of our day here anytime we stay in Salida. Their Micheladas are awesome made with the Tres Amigos salt and lime lager. They were one of the first to have a "no coast" IPA and I would argue that their Oilman series is among the finest adjunct imperial stouts in Colorado (if not farther afield).
Laura Worley, owner and brewer at Burns Family Artisan Ales said, "Elevation is sincerely under-loved for their super-consistent beers. thing I crave."
Josh Norton, professional brewer and Colorado Brewery Master said, "Elevation is easy to stop at and hard to leave. A great variety of beers with a great inside and outside vibe. I also love their merch and their permanent food truck makes great food to pair with the beer."
* * * * * * * * * * *
Coming in close behind was Cerberus Brewing Company in Colorado Springs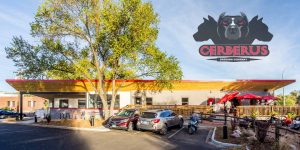 A great 5-year-old brewpub located just west of downtown Colorado Springs, CO offering a full-service kitchen complimented with 24 taps. Plenty of Cerberus beer on tap, along with occasional guest taps and house made sodas. They have a great bar area, along with a quiet dining area. If you are looking for outside areas, they have a sizable deck area along with a nice big beer garden (including a heated tent for cooler months). Well behaved dogs are welcomed anywhere outside.
Joe Malouff, owner of the upcoming Live Slowing Brewing (Brewery & Bowling Alley!), said "Cerberus Brewing is a phenomenal brewery on every front. The tap room is fun and exciting and the outdoor beer garden has a comfortable and refreshing feel. Their Kolsch is clean and interesting along with the rest of their lager line up. I absolutely love their Kingu Imperial Stout with Coffee and Cinnamon. It pairs well with a wide range of deserts! The food mirrors their quality of their beer. What could go better with beer than steak and potatoes?"
Andrew Duvall, Director of Operations at Resolute Brewing said, "Cerberus quickly became my go-to stop when visiting the Springs since they opened a handful of years ago. I'm a big fan of their extensive and well-executed beer list. You just can't beat kicking it on the patio with a Kolsch or bellying up to the cozy bar with a few ESBs. Also, their IPA offerings are on-point across the board. Throw in friendly service and solid food options, I will come back every time I'm in the area and tell my friends to do the same!"
Sean Guerrero, owner and brewer at the new Jade Mountain Brewery & Teahouse, said "Colorado Springs is a growing town for craft beer. There's a lot of cool places there that have awesome brews. Cerberus is usually my first stop. Their food is killer and their beers are always on point, especially their IPAs."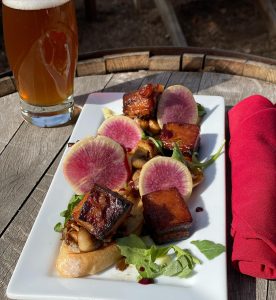 * * * * * * * * * * *
Another extremely popular brewery in the region is Paradox Beer Company.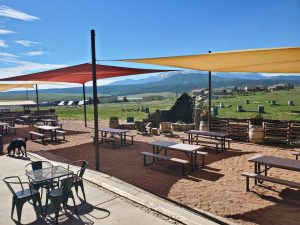 With their brew- and barrel-houses in Divide, a tiny town about 30 minutes west of Colorado Springs, Paradox focuses on barrel-aged wild and sour beers. Their motto is "wayward beers, barrel bound" and they follow the ethos of Passion + Palate + Patience = Paradox. 2021 saw a couple of big changes for Paradox with departure of longtime head brewer Jeff Airman, but with change comes opportunity, and opening their Paradox Trinidad Outpost fills a craft beer void in that thriving, southern Colorado community.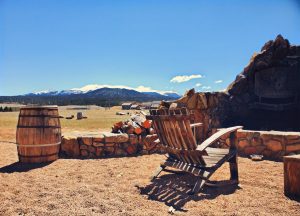 Brian Wilke, owner and brewer at Comet Brews, said "Paradox is one of my favorite breweries not just because of their fantastic location on the top of the world (it seems that way, at least!), but even when they were "down" the way in Woodland Park, they produce uniquely compelling beers that never fail to start a conversation."
Josh Norton said, "Paradox is one of the true destination breweries in Colorado. I'm not a huge sour fan, but I love that they make a wide variety from mildly tart to super funky. They also have good traditional ales and lagers for when you aren't feeling as adventurous. I love grabbing a beer and just chilling out, staring at Pikes Peak. The best view at any Colorado brewery, for sure."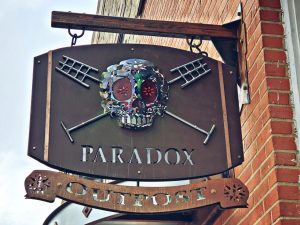 * * * * * * * * * * *
Finally, another great brewery in the region chosen by their peers is Pikes Peak Brewing Company
Pikes Peak Brewing Company is a community centric Craft Brewery serving the Tri-Lakes area just north of Colorado Springs, Colorado, as well as Downtown Colorado Springs on S. Tejon Street where they opened Pikes Peak Brewing Lager House in 2020. "There are 5 ingredients to great beer: Malt, Hops, Water, Yeast and Friends!"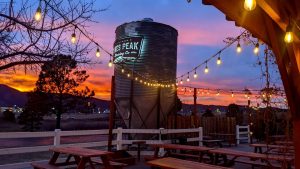 Mark Job, owner of Bent Barley Brewing said, "Pikes Peak Brewing's Devils Head Red is my go-to beer when I'm at their brewery and is a refreshing reward after hiking up to the eponymous fire tower. While that is the beer that keeps me going back, they have many other flagship and seasonal beers that I enjoy, like their Elephant Rock IPA. Pikes Peak also has some great food options. This is a brewery that really epitomizes the front range."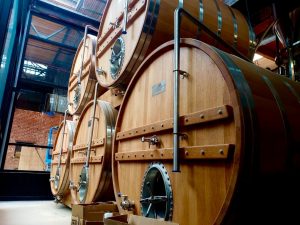 * * * * * * * * * * *
Congratulations to all of these breweries for being recognized by their peers as great examples of the fabulous Colorado brewery community!
If you are interested in traveling to many of the breweries in this region (besides those in Colorado Springs) check out this South Central Colorado Brewery Tour article.
Thank you to all of the breweries who answered our survey along with the follow up emails to spread their love for their fellow breweries.
A huge thank you to all my teammates on Colorado Brewery List especially Dev Adams along with Ashley & Ryan Steadman for their tremendous help in putting this article together!