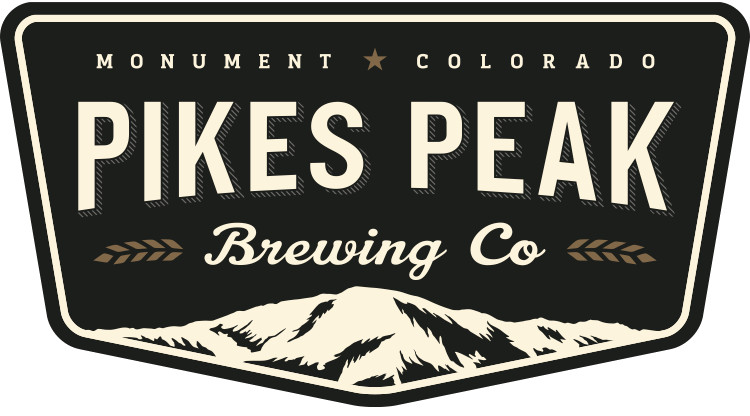 Brewery Details
1756 Lake Woodmoor Dr.
Monument, CO 80132
719-208-4098
pikespeakbrewing.com/
Hours:
| | |
| --- | --- |
| Sunday | 12:00 PM - 9:00 PM |
| Monday | 11:00 AM - 9:00 PM |
| Tuesday | 11:00 AM - 9:00 PM |
| Wednesday | 11:00 AM - 9:00 PM |
| Thursday | 11:00 AM - 9:00 PM |
| Friday | 11:00 AM - 11:00 PM |
| Saturday | 11:00 AM - 11:00 PM |
Visitors:
Visitors Welcome
Tours:
Food:
Brewpub Fare
,
Food Trucks
,
Sandwiches
Other drinks:
Craft Root Beer
,
Craft Soda
,
Non-alcoholic
,
Wine
Beer to go:
Bottles or cans
,
Crowlers
Merchandise:
Baby Wear
,
Glassware
,
Hats
,
Hoodies
,
Shirts
Parking:
Parking Lot
Dog Friendly?
Patio Only
Outdoor seating/Patio:
Personal Dome/Tent
,
Yes
Opening Date:
May 1, 2011
Description
We established our Monument, Colorado brewery in 2011 as a place for our community to connect and come together. We believe the best beers are ones shared with friends and we hope that wherever you find a Pikes Peak Beer, it finds you in good company.
We would rather brew for our neighbors than notoriety, so our beers are personal expressions that stay faithful to classic styles. We're lucky to be at the source of some the country's finest ingredients. From our abundant grains and fresh hops to our pristine waters, we're inspired by our landscape to make beer as solid and iconic as our namesake mountain.
Since receiving such an overwhelming response, we've made it a priority to give back to the community that's been so good to us. Our seasonal beers support organizations that make our corner of Colorado such a great place to live. At Pikes Peak Brewing Company, we're elevating the craft of beer and invite you to join us on our trek to the summit.
Cheers!
Beers Brewed by Pikes Peak Brewing Company
This list includes beers brewed currently, previously, or seasonally by Pikes Peak Brewing Company. Contact the brewery for current beer availability.
| Name | Style | ABV | Availability |
| --- | --- | --- | --- |
| Beer for Boobies | Specialty Beer | | Seasonal |
| Penrose Private Reserve No. 1302 | Belgian Golden Strong Ale, Wood / Barrel Aged Beer | 8.7 | Special Release |
| Adaman Ale | Christmas / Winter / Specialty Spiced Beer | | Seasonal |
| Bear Creek Porter | American Porter | | Seasonal |
| Rocky Wheat | Hefeweizen / Weiss bier | | Seasonal |
| Highlander Scottish | Scottish / Irish Ale | | Seasonal |
| Paddy O the Peak | Scottish / Irish Ale | | Seasonal |
| Switchback Porter | Coffee Porter | | Seasonal |
| Dirty Woman | American Brown Ale | | Seasonal |
| Kissing Camels | Berliner Weissbier | 4.3 | Seasonal |
| Pike's Peak: Oktoberfest | Oktoberfest / Märzen | | Seasonal |
| America the Pale (and Beautiful) | American Pale Ale, Wet Hop Beer | | Seasonal |
| Incline | American Double / Imperial IPA | | Seasonal |
| Local 5 | American Pale Ale | | Seasonal |
| Ute Pass | Belgian Pale Ale | 6.7 | Seasonal |
| Ascent | American Pale Ale | 5.6 | Year-Round |
| Summit House | Oatmeal Stout | 7.5 | Year-Round |
| Little London | English Mild | 5.1 | Year-Round |
| Gold Rush | Belgian Pale Ale | 8.7 | Year-Round |
| Devils Head | American Amber Ale / Red Ale | 7.3 | Year-Round |
| Elephant Rock | American IPA | 7.7 | Year-Round |