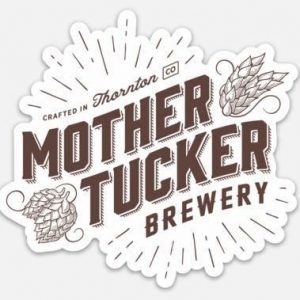 Mother Tucker Brewery opened its doors on May 14th 2017 which, not by coincidence, happened to be…you guessed it, Mother's Day. Owners Deb and Scott Tucker, married for 43 years and counting, started building their dream brewery from eight perfected home brews made in the couple's kitchen and then in the garage at their home in Thornton seven years ago. What was once just a a beer brewed in a pot on the kitchen stove soon inspired a neighborhood tradition, as the Tuckers would host tastings in their garage for friends and family. As the beers became increasingly popular, the idea to open their own brewery sparked.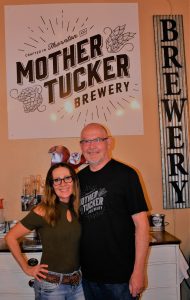 The couple, both Nebraska natives, wanted their brewery to remind patrons of the comforts of their home state. Walking in, you immediately feel welcomed as you're greeted by the owners and their friendly beertenders. Deb, Mother Tucker herself, wanted the brewery to feel cozy, like every family's kitchen – the heart of every home and a gathering place to catch up with those you love. That same thoughtfulness put forth in crafting the brewery carries over to the beers served at Mother Tucker. Deb stated that "the main ingredients in our beers are a whole lotta love and a little attitude." The couple wanted to be able to share these well-crafted recipes and boy, oh boy, have they! Before they opened their own place, the Tuckers visited nearly 100 breweries to do a little "market research," noting details from each brewery in order to assemble a game plan and vision for their own place. With help from friends at Something Brewery in Brighton, their dream became a reality. There are other rustic or nostalgic breweries in Colorado, but Mother Tucker has a little something different that you have to come in and experience for yourself. The Tuckers have established quite the reputation for being Thornton's first and only craft brewery.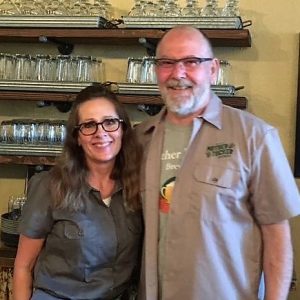 Scott, Mother Tucker's brewmaster, has spent the last seven years perfecting eight brews, two of which, have stuck as their flagship beers – the German Hefeweizen, which is playfully garnished with a candy orange slice compliments of Deb, and the Brown Sugar Blonde Ale. Scott proudly brews with Inland Island Yeasts using specific yeast strains that allow him to focus on and highlight each style of beer and intensify each of their unique tastes. Experimental beer flavors have included honey cream ale, pumpkin spice cream ale, watermelon cream ale, and a black IPA. Check out their Facebook page for exclusive tappings. Mother Tucker Brewing has recently celebrated their 1000th crowler sale, proving the popularity of their beers as people take a piece of the Tuckers to enjoy at home.
Mother Tucker is a family-friendly brewery that has accommodations for all ages. The Tuckers have stocked up on a variety of games to keep patrons who are not of legal age occupied while the big kids knock back a cold one. Planning an expansion has begun which will include a spacious patio out back. Now that they have settled in, the brewery has added weekly Trivia Tuesdays with This is s Clue, each week at 7:00 pm. The tap room is now open daily from 3PM to 10PM – so swing by and experience all of the hospitality and fun that Mother Tucker has to offer.