At this time there are over 50 breweries actively under construction in the state of Colorado! As Colorado Beer Geek it is my passion to keep track of these openings on Colorado Brewery List, along with another 100 breweries in various stages of planning. Recently, Colorado Brewery List sent a survey to every brewery in our state. We asked them to visit our Upcoming Breweries page and choose the brewery that they are most excited to see open in 2019.
The Most Anticipated Colorado Brewery for 2019 is Chrysalis Barrel Aged Beer in Paonia!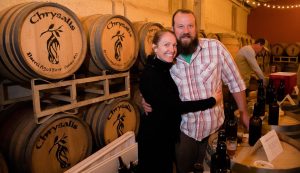 Shawn Larson is a professional hard cider maker with 8 years of experience and will be in charge of brewing at Chrysalis. "We are planning on brewing Belgian inspired origin beers using old world methods and time honored traditions, locally grown and sourced ingredients and barrel aging. Our beer will showcase amazing ingredients from the Western Slope of the Rocky Mountains as well as highlight the unique terroir of the North Fork Valley."
Why the name Chrysalis? "Old world barrel aging techniques are like a Chrysalis and the emergence of a beautiful butterfly. The finished product undergoes a metamorphosis in its time in the barrel, producing an exceptional beer that cannot be replicated in any other process."
The brewery will be located in Paonia Colorado. Along with ranching and coal mining, Paonia has continuously proven itself to be a major hub of agriculture in the state of Colorado. They have the highest percentage of organic farms and orchards per capita in the state. Besides growing their own barley, Chrysalis will rely heavily on the surrounding orchards and farms to source the best ingredients available to create an "Origin Beer" which will be unique and unlike any other beer in Colorado.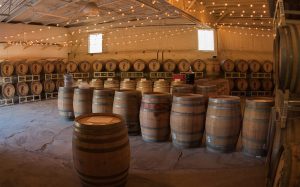 Michael DeJager, owner of Paonia United Brewing, is excited to have another brewery in their small town and hopes this might increase beer tourism. "Chrysalis Barrel Aged Beer is my most anticipated new opening for 2019. Shawn Larson has been creating excellent hard ciders for years at Big B's and the beers he is crafting and aging for Chrysalis are my favorite of his creations thus far. I had the chance to sample some during 2018's Gears & Beers Festival and look forward to seeing more of what's to come. Although we are in good company on this side of the divide, no other beer producer on Colorado's Western Slope is doing what Chrysalis can do with regard to barrel aging. I am beyond thrilled to have them open shop in our sleepy little town of Paonia."
Another highly anticipated brewery is Raíces Brewing Company coming to Denver.
Raíces, which means roots, will pride itself on Latino beer, food and culture in a family atmosphere. They welcome everyone to visit when they open in 2019 and experience the culture of Chicano, Latinx, and Caribbean indigenous roots (raíces) through food, beer and art.
They are building their brewery in a large development in the Sun Valley neighborhood just south of Mile High Stadium.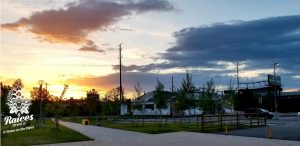 Judd Belstock, who just opened Dos Luces Brewery this year said, "So, I'm excited about Raices for two reasons: 1) Jose and Tamil are fantastic people who have deep "roots" (pardon the pun) in the community and a vision for what the Stadium district and surrounding neighborhood could become. 2) With those community connections comes an ability to attract great talent, whether that is brewing talent, coalition-building, (as in the case of the group of developers and construction companies that they are using) to what I'm sure will be a great staff and management team. For those reasons, I'm really rooting for Raices to be a success!"
A lot of people are also looking forward to the new Denver location for Westbound & Down Brewing Company.
Westbound & Down Brewing currently has a brewpub in Idaho Springs where people passing through the mountains can stop for delicious food and beer. In November of 2018, they opened a collaborative space in Denver with Amalgam Brewing called The Cultural Center dedicated to the art and exploration of mixed-culture fermentation. In 2019, they plan to open a new brewpub in Denver in the heart of the Santa Fe Arts District.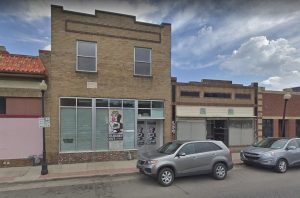 Sam Layle, of Beer n' Loathing and Resolute Brewing Company, had this to say, "I'm excited to see Westbound and Down open in Denver because I think they make fantastic beers, provide excellent service, and have an awesome environment at their Idaho Springs location. I can't wait to see how they translate what they do to a Denver location."
There were many other nominations in this category. Some of the other upcoming breweries deserving honorable mention are: 1876 Aleworks in Colorado Springs, the new Crooked Stave Artisan Ales taproom in Fort Collins, Envy Brewing Company in Fort Collins, the new River North Brewery taproom opening back up in RiNo, and Waldschanke Ciders coming to Denver.
For the current list of upcoming breweries, keep an eye on our Upcoming Breweries page and follow Colorado Beer Geek on Facebook for progress reports and brewery news.