There were 39 breweries that opened in Colorado during 2019.   Click here to see the complete Colorado Brewery Class of 2019.
In our end of year survey we asked all of the Colorado Breweries to name their Favorite New Brewery that opened this year. Here are the results…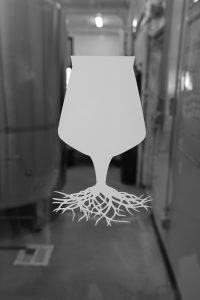 Knotted Root Brewing Company is a small, artisan brewery located in the quaint mountain setting of Nederland, Colorado. Combining elements of traditional Belgian brewing and American experimentation, Knotted Root focuses on unfiltered hoppy ales and rustic farmhouse ales.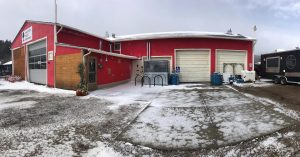 Davin Helen, owner and brewer of Liquid Mechanics Brewing, said:  "I think these guys have some magical unicorns working there, or maybe they made a deal with the devil or something, I dunno. But on day one, they were pumping out hazies that immediately stood up to some of the best in the state and country and their meteoric rise in popularity is both well deserved and mind blowing."
Tamir Danon, owner and brewer of Novel Strand Brewing, said:  "Chris Marchio is a hazy boi, but also a talented brewer with experience, patience, and a vision. That's not as common as folks think. I believe there will be quick praise for their unfiltered IPAs that people are into now, but I think the real hits will be some of the more nuanced and delicate barrel fermented saisons."
Eric Schmidt, owner and brewer of Amalgam Brewing, credited their awesome location:  "Knotted Root has quickly become my go to at the end of a day of hiking, camping or snowboarding near Nederland."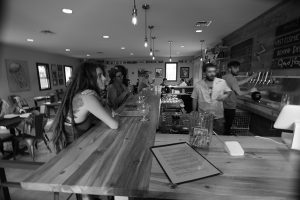 Honorable Mentions
While Knotted Root easily won the honor of the best of the Class of 2019, there were a number of others who stood out with multiple mentions…
​
Independent.  Local.  Authentic. 
River North Brewing Company
is RiNo's oldest and newest brewery. Founded in 2012 by Matt and Jessica Hess,  they are a small, tight-knit crew of brewers and beer fanatics that brews what they love to drink: original, no-compromise ales and lagers that exemplify what independent beer is all about.  After many years of away from the namesake neighborhood, they returned to open a second location on Blake Street in 2019 (while keeping their
production facility
still open to the public).
Brandon Proff, owner and brewer of Our Mutual Friend Brewing, said the he chose River North Brewing in RiNo "because they make so many ridiculously solid beers (White & Pils are a couple of my favorites) and they were pretty instrumental in helping us get our start back in 2012. It only feels right that they can serve the people of our neighborhood given their namesake."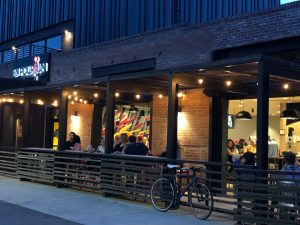 Starting in a garage in 2008, The Empourium Brewing Company set out to go beyond the typical beer styles and not chase trends. As an indie-brewery, they pride themselves in the production of high quality, fresh beer for hyper-local markets through their extensive experience within the craft beer industry.  Their welcoming, vibrant taproom and knowledgeable, friendly bar staff ensures craft beer drinkers of all levels leave satisfied. 
Sean Guerrero, owner and brewer at Jade Mountain Brewing which will open in January 2020 said: "The Empourium excels at traditional styles, brewed extremely well. I don't usually drink two of the same beer in one sitting, but here I did. Which is why it stood out to me this year. The taproom itself is much different than your run of the mill industrial space. There is a beautiful mural on the wall as you walk in and the clean, white colors throughout are a nice change of pace. Very well organized."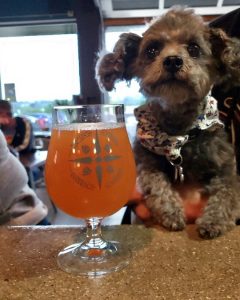 Lost Friend Brewing Company's name comes from the owners' uncanny ability to find lost dogs and return them to their families. Over the years, these dogs were called their 'Lost Friends.'  They work hard to make a superior beer that appeals to people from all walks of life. They want you to be able to enjoy their beer and bring in a friend who doesn't drink beer; they'll have something to change their mind.  Also bring your four-legged friends!

Author's Pick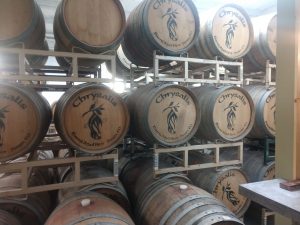 My personal pick for my favorite of the Class of 2019 is in the small mountain town of Paonia, Colorado — Chrysalis Barrel Aged Beer who was the Colorado breweries pick last year for The Most Anticipated Brewery for 2019,  I had the great pleasure of visiting Chrysalis on my CBG Western Colorado Tour this summer with my good friends (and fellow Colorado Brewery Masters), Ruth & Patrick Malone.  We were all blown away by the amazing quality and I've can easily say they are one of my favorite breweries in the entire state!  They are making some beautiful barrel-aged saisons using locally grown fruits and while it may be a long trip for many of our readers, I strongly recommend taking the time to visit them!