At this time there are over 30 breweries actively under construction in the state of Colorado! As Colorado Beer Geek it is my passion to keep track of these openings on Colorado Brewery List, along with another 100 breweries in various stages of planning. Recently, Colorado Brewery List sent a survey to every brewery in our state. We asked them to visit our Upcoming Breweries page and choose the brewery that they are most excited to see open in 2020.
This year's survey saw that Colorado breweries were for the most part most excited to see additional locations of fellow breweries that they already knew and loved with 3 of the top 4 picks falling into that category.
The Most Anticipated Colorado Brewery for 2020 is Westbound & Down Brewing Company (hopefully) coming to Denver Santa Fe Arts District!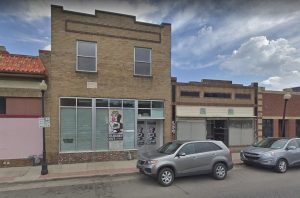 Westbound & Down currently has a brewpub in Idaho Springs where people passing through the mountains can stop for delicious food and beer. In November of 2018, they opened a collaborative space in Denver with Amalgam Brewing called The Cultural Center dedicated to the art and exploration of mixed-culture fermentation. Also in 2018 they revealed their plans to open a new brewpub in Denver in the heart of the Santa Fe Arts District and they received an honorable mention in last year's Most Anticipated Brewery article.
Unbeknownst to both myself and the those who took the survey this year was that Westbound has very recently put these plans on the "back burner" in favor of a new location in Lafayette.  My friend, Jonathan ColoradoBeerMan Shikes, gives more detailed information about this project in his Westword article.  Regardless, their fellow Colorado breweries down in the Front Range are excited to see them come down the mountain whenever that may happen…
Davin Helen, owner and brewer of Liquid Mechanics Brewing, said: "I think of the new Westbound & Down location from the perspective of both a fan and customer.  I've had the pleasure of enjoying their beers off I-70, and some smuggled into our brewery by our staff.  But quite honestly, that's a real long drive for good beer, and usually when I'm on I-70 I've got someplace to be and can't always stop.  I think the Santa Fe location simply makes the beer much more accessible.  Fantastic beer that's more accessible should make everyone happy."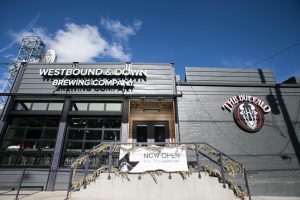 Sam Layle, of Beer n' Loathing and Resolute Brewing Company, had this to say, "Westbound and Down has been a favorite of mine since they opened. The beers are fantastic, and their service staff have always been nothing shy of exquisite.  I'm excited to have a location nearby in town so I can make more visits than when I'm heading up to, or back from, the mountains."
Honorable Mentions
Another greatly anticipated second location is Barrels & Bottles Brewery whose owners, Abby and Zach George, are opening Camp George West in the Pleasant View neighborhood of Golden.   The new location will also be a brewpub much like their downtown Golden spot and they will be moving the majority of their brewing operations there and upgrading to a larger system (from 3 to 7 barrels) while leaving a small pilot system in their original spot for small batches.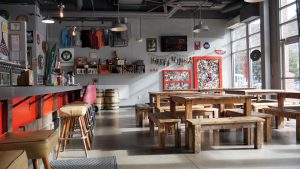 Brandon Proff, owner and brewer of Our Mutual Friend Brewing, said: "Our former brewer Ryan Leavelle has been brewing at their current location since April and has been doing a stellar job. I am really looking forward to see what he does at the new location."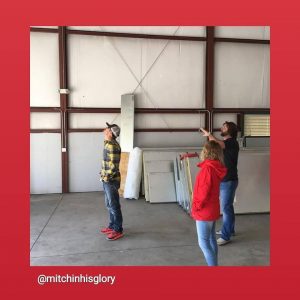 Tamir Danon, owner and brewer of Novel Strand Brewing, said:  "Mitch is a phenomenal brewer, bringing years' worth of savvy from making some world class beers back at OMF, and is being given a brand spankin' new brewhouse to boot. Expect magical things!"
Yet another second location getting much attention is Spice Trade Brewing Company, the brewing operations arm of Yak & Yeti restaurant in Arvada who has also expanded into distributing their wonderfully tasty brews to stores.  [One of my personal favorites is their Belgian Dubble made with Tamarin.]  They are building a new brewpub under their own name in Greenwood Village. Plans also include a communal tasting room and beer garden, and a full kitchen to serve eclectic street food from around the world.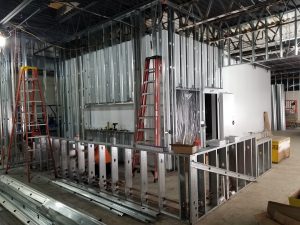 Alex Liberati, owner and brewer at Liberati Restaurant & Brewery, said: "In a panorama were it's more and more challenging to penetrate the market with packaged products, Spice trade has created a niche in the market where it will showcase it's colorfully diverse products. Along with being a down to earth great guy, Jeff Tyler has an incredible knowledge of spices and flavour combinations and is able to craft genuinely solid and complex brews that hit the spot for the adventurous modern drinker but also keep pleasing the traditional beer connoisseur.  Folks should be thrilled about Spice Trade's new opening, it's a breath of fresh air in a marketplace that is definitely starting to show excessive repetitiveness."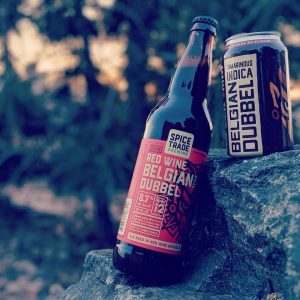 The one original location that folks are excited about in our survey is Peculier Ales coming to Windsor.  Head brewer, Nick Armitage, brings experience working at both New Belgium and Weldwerks and his brew pub will be a welcome addition to the historic Windsor Mill in downtown Windsor whereas the other Windsor breweries (High Hops, Mash Lab, & Mighty River) are in outskirts of town.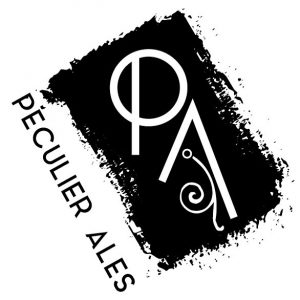 Kyle Carbaugh, owner and brewer of Wiley Roots Brewing, said:  "When we opened Wiley Roots back in 2013, our goal was to do something different than what was going on in Greeley at the time. I think that with Peculier Ales, Nick Armitage has the same goal for Windsor. It's difficult in the craft beer world to define what you do, in an increasingly competitive market, but Nick has always had his own signature on a lot of the beers he's created over the years, so we think the brewery will become another destination in northern Colorado. We're excited to see his passion for science and his creativity fully expressed in his own project and plan on supporting him as he has supported us. We love Windsor and have family there; adding Peculier Ales will give us another reason to visit more often."
Thank you very much for all of the breweries who participated in the Colorado Brewery List survey and especially those who gave extra effort to provide wonderful words of support for their fellow breweries.  Besides the tasty beer, this comradery is one of the greatest reasons that I love this industry.
For the current list of upcoming breweries, keep an eye on our Upcoming Breweries page and follow Colorado Beer Geek on Facebook for progress reports and brewery news.