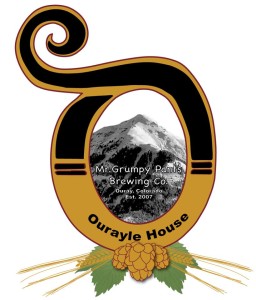 Brewery Details
Hours:
| | |
| --- | --- |
| Sunday | 11:52 AM - 8:50 PM |
| Monday | 4:30 PM - 8:50 PM |
| Tuesday | 4:30 PM - 8:50 PM |
| Wednesday | 4:30 PM - 8:50 PM |
| Thursday | 11:52 AM - 8:50 PM |
| Friday | 11:52 AM - 8:55 PM |
| Saturday | 11:51 AM - 8:56 PM |
Visitors:
Visitors Welcome
Tours:
On Request
Food:
No food available
Other drinks:
No Other Drinks
Beer to go:
Growlers
Merchandise:
Glassware
,
Hats
,
Hoodies
,
Mugs
,
Shirts
Parking:
Street Parking
Dog Friendly?
Patio Only
Outdoor seating/Patio:
Yes
Opening Date:
November 1, 2007
Description
Also known as Mr. Grumpy Pants Brewery.
The Ourayle House…the other side of beer.
We're a simple brewery that few people have ever heard of, and even fewer can seem to pronounce. Snuggled somewhere in the spectacular high country of the Colorado San Juan Mountains, we brew by the single barrel. We make do with what little we have and make beer with even less. Thus, our beers are continuously changing. Not only seasonally but, sometimes whether we mean to or not.
We don't have a mission statement, a marketing campaign, and on occasion, even a clue. We're not interested in being trendy or the newest advertising gimmick. We do however – whenever available – use all natural local ingredients and pride in our brewing process and even in our decorating, which makes us and our beer a progeny of nature, and she can be a fickle mother. We live, work, and brew where we vacation, and at times we vacation on work days instead. We try our best, sometimes with little success, but we do keep trying, and we are here; be it by luck, by fate, by fortune or choice, in where we honestly believe is the place that we are destined to be. We're just not sure why yet.
So until then…Eins, Zwei, Drei…Suffa!
Beers Brewed by Ourayle House Brewery
This list includes beers brewed currently, previously, or seasonally by Ourayle House Brewery. Contact the brewery for current beer availability.
| Name | Style | ABV | Availability |
| --- | --- | --- | --- |
| Mountain Wild Flower Stout | American Stout | | Rotating |
| Heidi Jo | Golden or Blonde Ale | | Rotating |
| One Arm, One Leg, One IPA | American IPA | | Rotating |