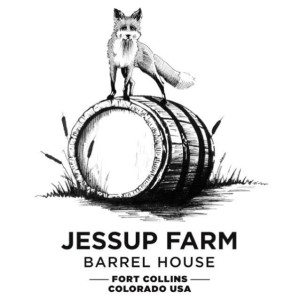 Description
The Barrel House is a barrel-aging and blending brewery, utilizing wine, bourbon and other specialty barrels to create an exciting variety of approachable barrel-aged beers.
We are founded on having fun and letting our creativity explore the myriad of possibilities that barrel-aged beer has to offer. By blending beers with different fermentation variations we are able to create unique and original flavors. Our goal is to take the robust characteristics from the barrels, and blend to bring out the complexities and delicacy of the flavors.
The Barrel House has an 16-tap selection of various blends. Beer is served in pints, flights and growlers. Growlers are filled with a counter pressure growler filler, to ensure proper carbonation and extend the longevity of the beer.
Beers Brewed by Jessup Farm Barrel House
This list includes beers brewed currently, previously, or seasonally by Jessup Farm Barrel House. Contact the brewery for current beer availability.
| Name | Style | ABV | Availability |
| --- | --- | --- | --- |
| Helles in Wonderland | Munich Helles | 5.5 | Rotating |
| Beercules | Strong Ale, Wood / Barrel Aged Beer | 8.0 | Rotating |
| Weisse With Age | Hefeweizen / Weiss bier, Spice / Herb / Vegetable Beer, Wood / Barrel Aged Beer | 6.1 | Rotating |
| Gintrified | American Amber Ale / Red Ale, Wood / Barrel Aged Beer | 6.8 | Rotating |
| Nib Knot Nitro | American Stout, Nitro, Wood / Barrel Aged Beer | 7.7 | Rotating |
| Fake News | American IPA | 7.0 | Rotating |
| Excentrico V3 | Hefeweizen / Weiss bier, Wood / Barrel Aged Beer | 6.1 | Rotating |
| Crossdrinker: Whiskey Sour | Strong Ale, Wood / Barrel Aged Beer | 7.0 | Rotating |
| Hurry Up & Wait – Peach | American Wild Ale, Fruit Beer | 6.0 | Rotating |
| Blood Orange Train Delay | Fruit Beer | 5.0 | Rotating |
| Crossdrinker: Dark & Stormy | American Amber Ale / Red Ale, Wood / Barrel Aged Beer | 7.5 | Rotating |
| Legal in Europe | American Double / Imperial Stout, Wood / Barrel Aged Beer | 11 | Rotating |
| Fancy Pants V5 | American Wild Ale | 7.8 | Rotating |
| Train Delay | American Pale Ale | 5.8 | Year-Round |
| Tequila Barrel-Aged Train Delay | American Pale Ale, Wood / Barrel Aged Beer | 5.65 | Year-Round |
| Strumpet | American Amber Ale / Red Ale | 5.3 | Year-Round |
| UB Forty | American Amber Ale / Red Ale, Wood / Barrel Aged Beer | 5.1 | Year-Round |
| Barbarosa | American Amber Ale / Red Ale, Wood / Barrel Aged Beer | 5.1 | Year-Round |
| Boondoggle | American Brown Ale | 5.3 | Year-Round |
| Grifter | American Brown Ale, Wood / Barrel Aged Beer | 5.1 | Year-Round |
| Wheelhouse | American Brown Ale, Wood / Barrel Aged Beer | 5.1 | Year-Round |
| Hackshaw | Black IPA / American Black Ale | 6.35 | Year-Round |
| Wood Knot | Black IPA / American Black Ale, Wood / Barrel Aged Beer | 6.2 | Year-Round |