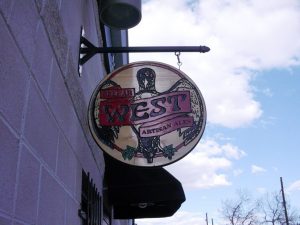 Zach Nichols got his start in brewing in his home state of Wisconsin, but he entered the Colorado brewing scene with Sanitas Brewing in Boulder, CO. During his time with Sanitas he became involved with their in-house barrel aging program experimenting with the process of barrel aging and the effects wood has on the fermentation of beer. This experimentation led him to sell his shares in Sanitas, venture on his own and found Cellar West Artisan Ales in Boulder, CO.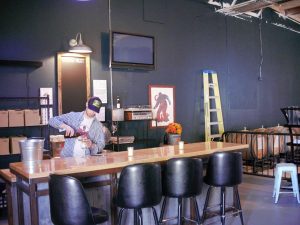 Cellar West is a small family-owned brewery with a simple goal: to focus on the basic elements of beer. They're using a private yeast blend, a combination of various unfiltered beers from around the world as well as wild yeast strains collected from around Colorado by head brewer Zach Nichols. This will allow Cellar West to focus on the wild effects the yeast and barrel aging can have on the brewing process.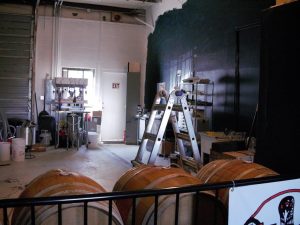 Wild yeast, as well as any yeast living in the porous walls of the wooden barrels, can have an unpredictable effect on the beers, something that Nichols is hoping for. Due to its unpredictable nature, every batch of beer produced at Cellar West will have a slightly different taste, even between the same styles. This provides ample reason to visit the brewery repeatedly and see how the flavors have changed over time.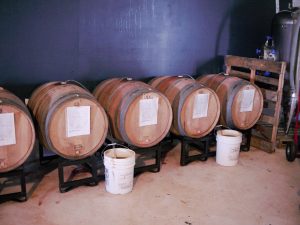 Due to space constraints and to help produce a more consistent beer, the brewing will take place off-site at Wild Woods Brewing in Boulder and the brewed wort will then be transported back to Cellar West to age in wooden barrels until it is ready to be bottled. Each beer will be manually bottled by the brewery and bottle-aged to carbonate and finish developing its flavor.
Planning to open in the next few weeks, Cellar West will feature a small bottle-room tucked in the north-side of Boulder – just before US-36 opens up to the foothills and Rocky Mountain National Park. The small space will have indoor seating with an up-close view of barrel aging room, giving guests a chance to see the process first-hand. Initially, they will only be selling bottles of their beer on Saturdays, either to take with you or to enjoy in their bottle-room, but there are hopes to expand to kegged beer in the future. They also hope to expand which days they'll be open throughout the week.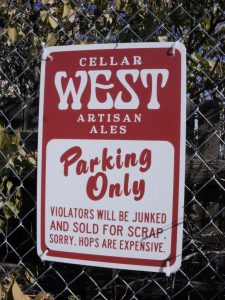 I had the opportunity to try a few of beers that Nichols plans to have ready for the grand opening. Westfield is a barrel-aged interpretation of a Saison aged in white-wine barrels. New Life is a Blonde/Pale ale, not barrel aged, but one of the first batches used to test their in-house yeast culture. It has a subtle spiciness and hoppy burst of flavor that makes it very easy to enjoy. There was also a porter aged in red wine barrels with blackberries in the works that will be a very welcome addition to the cold winter months in Colorado.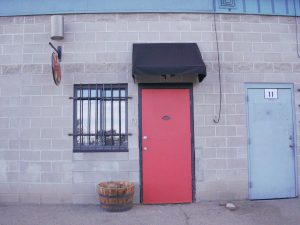 Although it is an important part of the process, the wood-aged flavor is never the most prominent flavor – instead you taste a clean, well rounded beer with no sharp notes that prevent it from being easily enjoyable. The in-house yeast blend brings a variety of spice and fruit flavors that work well with the subtle wine-flavors absorbed from the barrels. Cellar West is a welcome addition to the evolving beer culture in Colorado. Its refreshing focus on simple techniques and innovative materials provides simple, elegant and very satisfying beer.