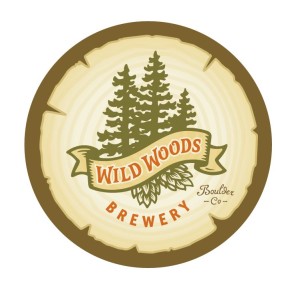 Description
Wild Woods is a brewery in Boulder, Colorado that creates handcrafted beers inspired by the outdoors. Our beers begin with recognizable styles and are brewed to highlight elements of the wilderness.
The Brewtography Project | Wild Woods Brewery by Porchdrinking.com – 4 Dec 2015
Beers Brewed by Wild Woods Brewery
This list includes beers brewed currently, previously, or seasonally by Wild Woods Brewery. Contact the brewery for current beer availability.
| Name | Style | ABV | Availability |
| --- | --- | --- | --- |
| Lemon Drop Calypso IPA | American IPA | 6.3 | Seasonal |
| Frozen Forest | American Barley Wine | 10 | Seasonal |
| Gin Barrel Aged Treeline IPA | American IPA, Wood / Barrel Aged Beer | 7 | Seasonal |
| Nelson Sauvin Kiwi Blonde | Fruit Beer | 6.4 | Seasonal |
| Sagebrush Wheat | American Wheat Ale | 6.4 | Seasonal |
| Golden Raisin | Belgian Golden Strong Ale | 9.3 | Rotating |
| Oaked Sorachi IPA | American IPA, Wood / Barrel Aged Beer | | Special Release |
| Wild Woods: Oktoberfest | Oktoberfest / Märzen | 6.7 | Seasonal |
| Cherry Raging River Rock | Fruit Beer, Other Imperial Beer | 8.7 | Seasonal |
| Tropical Paradise IIPA | American Double / Imperial IPA | 10.5 | Seasonal |
| Superflower Pale | American Pale Ale, Spice / Herb / Vegetable Beer, Wood / Barrel Aged Beer | | Special Release |
| River Rock Brown | American Brown Ale | 5.5 | Seasonal |
| Honey Nut Blonde | Golden or Blonde Ale | | Rotating |
| Wild Woods: Cream Ale | Cream Ale | | Rotating |
| Butternut Brown | American Brown Ale | | Rotating |
| Berry Patch Wheat | Fruit Beer | 5.5 | Year-Round |
| Smores Stout | Milk Stout | 4.9 | Year-Round |
| Ponderosa Porter | Vanilla Porter, Wood / Barrel Aged Beer | 5.1 | Year-Round |
| Campfire Red Ale | American Amber Ale / Red Ale | 5.4 | Year-Round |
| Treeline IPA | American IPA | 6.4 | Year-Round |
| Wildflower Pale Ale | American Pale Ale | 5.6 | Year-Round |