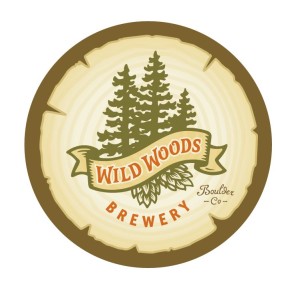 Description
Wild Woods is a brewery in Boulder, Colorado that creates handcrafted beers inspired by the outdoors. Our beers begin with recognizable styles and are brewed to highlight elements of the wilderness.
Beers Brewed by Wild Woods Brewery
This list includes beers brewed currently, previously, or seasonally by Wild Woods Brewery. Contact the brewery for current beer availability.
| Name | Style | ABV | Availability |
| --- | --- | --- | --- |
| Lemon Drop Calypso IPA | American IPA | 6.3 | Seasonal |
| Frozen Forest | American Barley Wine | 10 | Seasonal |
| Gin Barrel Aged Treeline IPA | American IPA, Wood / Barrel Aged Beer | 7 | Seasonal |
| Nelson Sauvin Kiwi Blonde | Fruit Beer | 6.4 | Seasonal |
| Sagebrush Wheat | American Wheat Ale | 6.4 | Seasonal |
| Golden Raisin | Belgian Golden Strong Ale | 9.3 | Rotating |
| Oaked Sorachi IPA | American IPA, Wood / Barrel Aged Beer | | Special Release |
| Wild Woods: Oktoberfest | Oktoberfest / Märzen | 6.7 | Seasonal |
| Cherry Raging River Rock | Fruit Beer, Other Imperial Beer | 8.7 | Seasonal |
| Tropical Paradise IIPA | American Double / Imperial IPA | 10.5 | Seasonal |
| Superflower Pale | American Pale Ale, Spice / Herb / Vegetable Beer, Wood / Barrel Aged Beer | | Special Release |
| River Rock Brown | American Brown Ale | 5.5 | Seasonal |
| Honey Nut Blonde | Golden or Blonde Ale | | Rotating |
| Wild Woods: Cream Ale | Cream Ale | | Rotating |
| Butternut Brown | American Brown Ale | | Rotating |
| Berry Patch Wheat | Fruit Beer | 5.5 | Year-Round |
| Smores Stout | Milk Stout | 4.9 | Year-Round |
| Ponderosa Porter | Vanilla Porter, Wood / Barrel Aged Beer | 5.1 | Year-Round |
| Campfire Red Ale | American Amber Ale / Red Ale | 5.4 | Year-Round |
| Treeline IPA | American IPA | 6.4 | Year-Round |
| Wildflower Pale Ale | American Pale Ale | 5.6 | Year-Round |