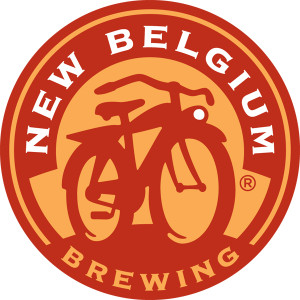 Description
Makers of Fat Tire Ale, Alternatively Empowered, Follow Your Folly, Ours is Beer
New Belgium Brewing Company, makers of Fat Tire Amber Ale and other Belgian-inspired beers, began operations in a tiny Fort Collins basement in 1991. Today, the third largest craft brewer in the U.S., New Belgium produces seven year-round beers; Fat Tire Amber Ale, Sunshine Wheat, Blue Paddle Pilsner, 1554 Black Ale, Abbey, Mothership Wit and Trippel, as well as a host of seasonal releases. In addition to producing world-class beers, New Belgium takes pride in being a responsible corporate role model with progressive programs such as employee ownership, open book management and a commitment to environmental stewardship.
Beers Brewed by New Belgium Brewing Company
This list includes beers brewed currently, previously, or seasonally by New Belgium Brewing Company. Contact the brewery for current beer availability.
| Name | Style | ABV | Availability |
| --- | --- | --- | --- |
| Voodoo Ranger Atomic Pumpkin | Pumpkin Beer | 6.4 | Special Release |
| Passion Fruit Imperial IPA | American Double / Imperial IPA | 8.0 | Special Release |
| Juicy Mandarina IPA | American IPA | 6.5 | Special Release |
| Fat Tire Belgian White | Witbier | 5.2 | Special Release |
| Old Aggie | Light Lager | 4.7 | Seasonal |
| Dayblazer | Golden or Blonde Ale | 4.8 | Year-Round |
| Tartastic | Sour Ale | 4.5 | Year-Round |
| Juicy Watermelon | Fruit Beer | 5.0 | Seasonal |
| Voodoo Ranger 8 Hop | American Pale Ale | 5.5 | Rotating |
| Voodoo Ranger Imperial | American Double / Imperial IPA | 9.0 | Rotating |
| Voodoo Ranger | American IPA | 7.0 | Rotating |
| Citradelic Lime | Golden or Blonde Ale | 5.2 | Seasonal |
| Hof Ten Dormaal | Golden or Blonde Ale | 7.0 | Special Release |
| Whizbang | Golden or Blonde Ale | 5.7 | Seasonal |
| Heavy Melon | Fruit Beer | 5.0 | Seasonal |
| Side Trip | Belgian Pale Ale | 6.0 | Rotating |
| Citradelic | American IPA | 6.0 | Year-Round |
| Long Table | Saison / Farmhouse Ale | 6.2 | Rotating |
| Blackberry Barley Wine | English Barley Wine, Fruit Beer | 10 | Rotating |
| Hoptober | Golden or Blonde Ale | 6.0 | Rotating |
| Glütiny Golden Ale | Golden or Blonde Ale | 5.2 | Year-Round |
| Glütiny Pale Ale | American Pale Ale | 6.0 | Year-Round |
| RyePA | American IPA, Rye Beer | 7.5 | Rotating |
| Pear Ginger Beer | Spice / Herb / Vegetable Beer | 7 | Special Release |
| Grätzer | Smoked Beer | 4.5 | Special Release |
| Cocoa Mole | American Porter, Chili Beer | 9 | Special Release |
| Somersault | Golden or Blonde Ale | 5.2 | Seasonal |
| Oatmeal IPA | American IPA | 6 | Special Release |
| Salted Caramel Brownie Brown Ale | American Brown Ale | 6.3 | Special Release |
| Porch Swing | Belgian Pale Ale | 5.22 | Special Release |
| Salted Belgian Chocolate Stout | Belgian Dark Ale | 9.0 | Special Release |
| Portage | American Porter | 6 | Seasonal |
| Hop the Pond | American Double / Imperial IPA | 8.0 | Rotating |
| Slow Ride | American IPA | 4.5 | Year-Round |
| Tour de Fall | American Pale Ale | 6.0 | Seasonal |
| Dig | American Pale Ale | 5.6 | Seasonal |
| Snow Day | Christmas / Winter / Specialty Spiced Beer | 6.2 | Seasonal |
| Skinny Dip | Golden or Blonde Ale | 4.2 | Seasonal |
| Rolle Bolle | Spice / Herb / Vegetable Beer | 5.5 | Special Release |
| Pumpkick | Pumpkin Beer | 6 | Seasonal |
| Rewind | American IPA | 7.0 | Special Release |
| Super IPA | American IPA | 7.5 | Special Release |
| Mighty Arrow | American Pale Ale | 6.0 | Special Release |
| 2° Below | Extra Special / Strong Bitter (ESB) | 6.6 | Special Release |
| Summer Helles | Munich Helles | 5.0 | Seasonal |
| Giddy Up | Spice / Herb / Vegetable Beer | 6.0 | Special Release |
| Gruit | Scottish Gruit / Ancient Herbed Ale | 6.6 | Special Release |
| Heavenly Feijoa | Belgian Tripel | 9.4 | Special Release |
| Cascara Quad | Belgian Quadrupel Ale | 10 | Special Release |
| Pluot Ale | American Wild Ale, Belgian Tripel, Fruit Beer | 10 | Special Release |
| Paardebloem | Belgian Strong Pale Ale, Spice / Herb / Vegetable Beer, Wood / Barrel Aged Beer | 9.0 | Special Release |
| Yuzu | Berliner Weissbier, Other Imperial Beer | 8 | Special Release |
| Coconut Curry Hefeweizen | Spice / Herb / Vegetable Beer | 8 | Special Release |
| Wild2 Dubbel Ale | American Wild Ale, Belgian Dubbel | 8 | Special Release |
| Cigar City Collaboration Ale | Chili Beer, Wood / Barrel Aged Beer | 8.5 | Special Release |
| Le Terroir | Sour Ale, Wood / Barrel Aged Beer | 7.5 | Special Release |
| Transatlantique Kriek | Fruit Lambic | 8 | Special Release |
| La Folie | Flanders Oud Bruin, Wood / Barrel Aged Beer | 7.0 | Special Release |
| Hoppy Bock | Maibock / Helles Bock | 6.9 | Special Release |
| French Aramis | American IPA | 6.7 | Special Release |
| Fresh Hop IPA | American IPA, Wet Hop Beer | 7.0 | Special Release |
| Frambozen | Fruit Beer | 6.5 | Seasonal |
| Accumulation | American IPA | 6.2 | Seasonal |
| Spring Blonde | Golden or Blonde Ale | 6.0 | Seasonal |
| California Route | California Common / Steam Beer, Organic Beer | 5.5 | Seasonal |
| Blue Paddle | Czech Pilsener | 4.8 | Year-Round |
| 1554 | Belgian Dark Ale | 5.6 | Year-Round |
| Trippel | Belgian Tripel | 7.8 | Year-Round |
| Abbey | Belgian Dubbel | 7.0 | Year-Round |
| Shift | American Pale Lager | 5.0 | Year-Round |
| Sunshine | American Wheat Ale | 4.8 | Year-Round |
| Snapshot | American Wheat Ale, American Wild Ale | 5.0 | Year-Round |
| Rampant | American Double / Imperial IPA | 8.5 | Year-Round |
| Ranger | American IPA | 6.5 | Year-Round |
| Fat Tire | American Amber Ale / Red Ale | 5.2 | Year-Round |