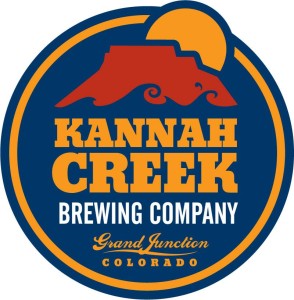 Brewery Details
1960 N 12th St.
Grand Junction, CO 81501
970-263-0111
www.kannahcreekbrewingco.com
Hours:
| | |
| --- | --- |
| Sunday | 11:00 AM - 9:00 PM |
| Monday | 11:00 AM - 9:00 PM |
| Tuesday | Closed |
| Wednesday | Closed |
| Thursday | 11:00 AM - 10:00 PM |
| Friday | 11:00 AM - 10:00 PM |
| Saturday | 11:00 AM - 10:00 PM |
Visitors:
Five Star Certification
,
Visitors Welcome
Tours:
Food:
Brewpub Fare
,
Full Service Restaurant
Other drinks:
Craft Root Beer
,
Craft Soda
,
Full bar
,
Non-alcoholic
Beer to go:
Bottles or cans
,
Growlers
,
Kegs
Merchandise:
Beanies
,
Gift Cards
,
Hats
,
Other
,
Shirts
Parking:
Dog Friendly?
Outdoor seating/Patio:
Opening Date:
October 1, 2005
Description
Kannah Creek Brewing Company is locally owned and operated and located in Grand Junction, Colorado. Since opening the brewpub doors in 2005, we continue to take great pleasure in creating top quality craft beer and food with an emphasis on hospitality that we know you will enjoy and keep coming back for more. Its welcoming and casual atmosphere, where friends and families can gather and feel at home, is why they call "The Creek" your neighborhood brewpub!
As the demand for our beer grew, we opened a second location, Edgewater Brewery, in May 2013. Located in the south downtown area of Grand Junction, "The Edge" features a production facility along with a tap room & grill. Here we brew, bottle, and distribute Kannah Creek Brewing Company's flagship award winning beers, the Lands End Amber Ale and the Standing Wave Pale Ale. As well as a rotating line of seasonal beers offered throughout the year. We hope to have our Broken Oar IPA in bottles next, so stay tuned! The Edge has a great outdoor venue with beautiful views to enjoy while sipping on a cold one or having a bite to eat. Each location offers the same great beer, same amazing service, but just to keep things interesting, different menu options.
So whether you make the Grand Valley home or are just passing through, please stop in and join us for a bite and a pint. We'd love to meet you.
Kannah Creek has a second location called Edgewater Brewery
Beers Brewed by Kannah Creek Brewing Company
This list includes beers brewed currently, previously, or seasonally by Kannah Creek Brewing Company. Contact the brewery for current beer availability.
| Name | Style | ABV | Availability |
| --- | --- | --- | --- |
| Raspberry Sour Brown | Sour Ale | | Special Release |
| Vertical Drop | American Amber Ale / Red Ale | 6.2 | Seasonal |
| The Demise of Ivan | Russian Imperial Stout, Wood / Barrel Aged Beer | 11 | Special Release |
| Thirsty Toad | American Pale Ale, Wet Hop Beer | | Seasonal |
| Kannah Creek: Best Bitter | Special / Best Bitter | | Rotating |
| Room Of Doom | Black IPA / American Black Ale | | Rotating |
| Barrel #9 | American Brown Ale, Wood / Barrel Aged Beer | | Special Release |
| Kannah Creek: Oktoberfest | Oktoberfest / Märzen | | Seasonal |
| The Scottish | Scottish / Irish Ale | | Rotating |
| Fresh Hopped ESB | Extra Special / Strong Bitter (ESB) | | Rotating |
| Kannah Creek: Winter Seasonal | Christmas / Winter / Specialty Spiced Beer | | Seasonal |
| Three Fjords | Vienna Lager | | Seasonal |
| Chil Pils Pilsner | German Pilsener (Pils) | | Seasonal |
| Nutty Brewnette | American Brown Ale, Nitro | | Rotating |
| The ESB | Extra Special / Strong Bitter (ESB) | | Seasonal |
| The Defroster | Maibock / Helles Bock | | Rotating |
| Kannah Creek: Belgian Blonde | Belgian Blonde Ale | | Rotating |
| Crossed Irons | Irish Red Ale | 5.2 | Seasonal |
| Baltalica | Baltic Porter | 9 | Special Release |
| Black's Bridge Stout | American Stout, Nitro | 6 | Year-Round |
| Pigasus Porter | American Porter | 4.75 | Year-Round |
| Broken Oar IPA | English IPA | 5.8 | Year-Round |
| Standing Wave Pale Ale | American Pale Ale | 5.5 | Year-Round |
| Highside Hefeweizen | Hefeweizen / Weiss bier | 5.25 | Rotating |
| Island Mesa Blonde | Golden or Blonde Ale | 5.2 | Seasonal |
| Lands End Amber Ale | Altbier | 5.5 | Year-Round |