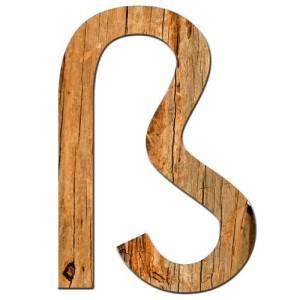 Brewery Details
1025 Delaware Ave.
Longmont, CO 80501
720-438-2060
www.grossenbart.com/
Hours:
Mon-Tues: 4:00pm-10:00pm :: Wed: 2:00pm-10:00pm :: Thurs: 2:00pm-11:00pm :: Fri: 2:00pm-12:00am :: Sat: 12:00pm-12:00am :: Sun: 12:00pm-9:00pm
Visitors:
Visitors Welcome
Tours:
On Request
Food:
Bring Your Own / Order In
,
Food Trucks
,
Popcorn
Other drinks:
Coffee
,
Gluten Free/Gluten Reduced Beer
Beer to go:
Crowlers
,
Growlers
Merchandise:
Gift Cards
,
Glassware
,
Hats
,
Koozies
,
Mugs
,
Other
,
Shirts
,
Stickers
Parking:
Parking Lot
Dog Friendly?
Dogs Welcome
Outdoor seating/Patio:
Yes
Opening Date:
November 1, 2014
Shuttle Services:
Brewhop Trolley
Description
The concept is quite simple… make delicious tasting beers! The purest form of outlandish character. If there's one thing we know, it's good beer. We each have our own distinct opinions as to what we like. Ranging from insanely hoppy IPA's, rich creamy stouts, smokey porters, tangy sours, and pungent Belgian dubbels. Having a wide range of varying opinions is what makes this brewery diverse. You the consumer are guaranteed to find that perfect ale that suits your palette at Großen Bart Brewery!
Each of our beers are associated with a different style of facial hair. Hold the glass up to your face to see how you would look sporting all the unique facial hair styles!
Beers Brewed by Großen Bart Brewery
This list includes beers brewed currently, previously, or seasonally by Großen Bart Brewery. Contact the brewery for current beer availability.
| Name | Style | ABV | Availability |
| --- | --- | --- | --- |
| Blood Orange Pencil Witbier | Witbier | 5.4 | Special Release |
| Belgian Pornstache Pale Ale | Belgian Pale Ale | 4.7 | Rotating |
| Frida SMaSH | Pilsener | 5.2 | Rotating |
| Dirty Sanchez Mexican Creme Lager | Mexican Lager | 3.2 | Rotating |
| Freestyle Altbier | Altbier | 4.9 | Rotating |
| Verdi Vienna Lager | Vienna Lager | 5.31 | Rotating |
| Walrus Oatmeal Stout | Oatmeal Stout | 5.5 | Rotating |
| Soul Patch Smoked Morita Chili Porter | Chili Beer | 5.8 | Rotating |
| Bear Shark | American Barley Wine | 8 | Special Release |
| Full Beard IPA | American Double / Imperial IPA | 10.7 | Rotating |
| Ducktail English Ale | English Brown Ale | 5.3 | Rotating |
| Hulihee Irish Red | Irish Red Ale | 5.5 | Rotating |
| Winnfield Winter Wheat | American Wheat Ale, Christmas / Winter / Specialty Spiced Beer | 5.5 | Seasonal |
| Strip-Teaser Pale Ale | American Pale Ale | 6.1 | Year-Round |
| Chevron Coffee Cream Stout | Coffee Stout | | Rotating |
| Fu Manchu Foreign Stout | Foreign Export Stout | 7 | Rotating |
| Garibaldi Black IPA | Black IPA / American Black Ale | | Seasonal |
| Regent Brown Ale | American Brown Ale, Wood / Barrel Aged Beer | 5.3 | Rotating |
| Stubble Kölsch | Kölsch | 5.8 | Rotating |
| Horseshoe Hefeweizen | Hefeweizen / Weiss bier | | Rotating |
| Chevron Dry Irish Stout | Irish Dry Stout | 3.6 | Year-Round |
| Dali Dunkelweizen | Dunkelweizen | | Seasonal |
| Friendly Mutton Chop Marzen | Oktoberfest / Märzen | | Seasonal |
| Soul Patch Porter | American Porter | 5.8 | Rotating |
| Chin Curtain IPA | American IPA | 7.7 | Year-Round |
| Imperial Whiskey Stout | American Stout, Other Imperial Beer | | Seasonal |
| Anker Beard Amber | American Amber Ale / Red Ale | 5.4 | Year-Round |
| Balbo Pineapple Berliner Weisse | Berliner Weissbier | 4.52 | Rotating |