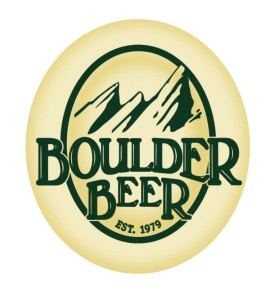 Brewery Details
2880 Wilderness Place
Boulder, CO 80302
303-444-8448
boulderbeer.com/
Hours:
Daily: 11:00am-10:00pm
Visitors:
Visitors Welcome
Tours:
Scheduled
Mon-Sun at 2:00 PM ; additional tour on Saturday at 4:00 PM
Food:
Breakfast / Brunch
,
Full Service Restaurant
,
Gluten Free Food
Other drinks:
Full bar
,
Guest Beers
,
Non-alcoholic
,
Wine
Beer to go:
Bombers
,
Bottles or cans
,
Growlers
Merchandise:
Glassware
,
Hats
,
Hoodies
,
Koozies
,
Shirts
,
Stickers
Parking:
Parking Lot
Dog Friendly?
Patio Only
Outdoor seating/Patio:
Yes
Opening Date:
September 25, 1979
Description
Boulder Beer Company was founded in 1979 when two University of Colorado professors applied for and received the 43rd brewing license in the United States. At that time, it was Colorado's first and only microbrewery – there are now more than 3,000 breweries in the US and over 200 in Colorado. Today, the brewery produces some of the most flavorful beers in the world, including Hazed & Infused Dry-Hopped Ale and MoJo India Pale Ale.
Our original location, The Pub on Wilderness, is situated right in the heart of our production brewery for an up close and personal look at brewing operations happening all around you. In addition to our brewery-fresh beers on tap on co2, nitro and cask, we are also a full-service restaurant with food, wine and spirits. Open for lunch, happy hour and dinner, you can enjoy a bite to eat before or after our free public brewery tour, either inside or on our outdoor patio with killer views of Boulder's iconic Flatirons.
Weekend Brunch (Saturdays & Sundays) 11am-2pm
Beers Brewed by Boulder Beer Company (The Pub On Wilderness)
This list includes beers brewed currently, previously, or seasonally by Boulder Beer Company (The Pub On Wilderness). Contact the brewery for current beer availability.
| Name | Style | ABV | Availability |
| --- | --- | --- | --- |
| Later Dude | American Barley Wine, Wood / Barrel Aged Beer | 9.8 | Special Release |
| The Dude's D'Spare | American Double / Imperial Stout, Wood / Barrel Aged Beer | 10 | Special Release |
| Nothing Too Fancy | American Pale Ale | 5.1 | Special Release |
| Bump 'n' Rind | Fruit Beer | 5.6 | Seasonal |
| Good Trip | Belgian Tripel | 9.0 | Seasonal |
| Hola Maria | Mexican Lager | 5.2 | Seasonal |
| Irish Blessing | Coffee Stout, Wood / Barrel Aged Beer | 6.8 | Seasonal |
| Pulp Fusion | American IPA | 6.5 | Year-Round |
| Slope Style | Christmas / Winter / Specialty Spiced Beer | | Seasonal |
| Scourge of the Dude | American Barley Wine, Wood / Barrel Aged Beer | 12.5 | Special Release |
| Emergent | Belgian IPA | 6.1 | Seasonal |
| fRYEd | Rye Beer, Wet Hop Beer | 6 | Seasonal |
| Cold Hop | English IPA | 6.3 | Special Release |
| Nitro Mojo IPA | American IPA, Nitro | 7.2 | Special Release |
| The Dude's Bane | American Barley Wine, Wood / Barrel Aged Beer | 12.3 | Special Release |
| Dragonhosen | Oktoberfest / Märzen, Other Imperial Beer | 9 | Seasonal |
| A Honey of a Saison | Saison / Farmhouse Ale | 11.5 | Seasonal |
| Killer Penguin | American Barley Wine | 10 | Seasonal |
| Never Summer | Christmas / Winter / Specialty Spiced Beer | 6.5 | Seasonal |
| Hoopla | American Pale Ale | 5.7 | Seasonal |
| Kinda Blue | American Wheat Ale, Fruit Beer | 5.2 | Seasonal |
| Mojo Risin' | American Double / Imperial IPA | 10 | Seasonal |
| Shake | American Porter | 5.9 | Year-Round |
| Singletrack | American Pale Ale, Rye Beer | 4.9 | Year-Round |
| Buffalo Gold | Golden or Blonde Ale | 4.8 | Year-Round |
| Flashback | American Brown Ale | 6.8 | Special Release |
| Sweaty Betty | Hefeweizen / Weiss bier | 5.2 | Year-Round |
| Mojo | American IPA | 7.2 | Year-Round |
| Hazed | American Amber Ale / Red Ale | 5 | Year-Round |