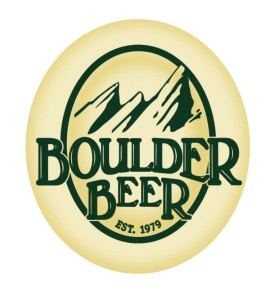 Description
Boulder Beer Company was founded in 1979 when two University of Colorado professors applied for and received the 43rd brewing license in the United States. At that time, it was Colorado's first and only microbrewery – there are now more than 3,000 breweries in the US and over 200 in Colorado. Today, the brewery produces some of the most flavorful beers in the world, including Hazed & Infused Dry-Hopped Ale and MoJo India Pale Ale.
Beers Brewed by Boulder Beer Company
This list includes beers brewed currently, previously, or seasonally by Boulder Beer Company. Contact the brewery for current beer availability.
| Name | Style | ABV | Availability |
| --- | --- | --- | --- |
| Later Dude | American Barley Wine, Wood / Barrel Aged Beer | 9.8 | Special Release |
| The Dude's D'Spare | American Double / Imperial Stout, Wood / Barrel Aged Beer | 10 | Special Release |
| Nothing Too Fancy | American Pale Ale | 5.1 | Special Release |
| Bump 'n' Rind | Fruit Beer | 5.6 | Seasonal |
| Good Trip | Belgian Tripel | 9.0 | Seasonal |
| Hola Maria | Mexican Lager | 5.2 | Seasonal |
| Irish Blessing | Coffee Stout, Wood / Barrel Aged Beer | 6.8 | Seasonal |
| Pulp Fusion | American IPA | 6.5 | Year-Round |
| Slope Style | Christmas / Winter / Specialty Spiced Beer | | Seasonal |
| Scourge of the Dude | American Barley Wine, Wood / Barrel Aged Beer | 12.5 | Special Release |
| Emergent | Belgian IPA | 6.1 | Seasonal |
| fRYEd | Rye Beer, Wet Hop Beer | 6 | Seasonal |
| Cold Hop | English IPA | 6.3 | Special Release |
| Nitro Mojo IPA | American IPA, Nitro | 7.2 | Special Release |
| The Dude's Bane | American Barley Wine, Wood / Barrel Aged Beer | 12.3 | Special Release |
| Dragonhosen | Oktoberfest / Märzen, Other Imperial Beer | 9 | Seasonal |
| A Honey of a Saison | Saison / Farmhouse Ale | 11.5 | Seasonal |
| Killer Penguin | American Barley Wine | 10 | Seasonal |
| Never Summer | Christmas / Winter / Specialty Spiced Beer | 6.5 | Seasonal |
| Hoopla | American Pale Ale | 5.7 | Seasonal |
| Kinda Blue | American Wheat Ale, Fruit Beer | 5.2 | Seasonal |
| Mojo Risin' | American Double / Imperial IPA | 10 | Seasonal |
| Shake | American Porter | 5.9 | Year-Round |
| Singletrack | American Pale Ale, Rye Beer | 4.9 | Year-Round |
| Buffalo Gold | Golden or Blonde Ale | 4.8 | Year-Round |
| Flashback | American Brown Ale | 6.8 | Special Release |
| Sweaty Betty | Hefeweizen / Weiss bier | 5.2 | Year-Round |
| Mojo | American IPA | 7.2 | Year-Round |
| Hazed | American Amber Ale / Red Ale | 5 | Year-Round |