Congratulations to the winner of Colorado Brewery Madness
and the Colorado Brewery List People's Favorite Brewery of 2020!

Liquid Mechanics Brewing Company, another awesome brewery (and last year's champions), gave them a great contest that was a nail biter up to the final minutes.
David Levesque, founder and brewer of Launch Pad, accepted this recognition saying…
"What a fun and welcomed adventure it has been for us to be apart of the Colorado Brewery List's March Madness. We are so humbled by the support that we've received throughout this competition, honestly we were just happy to be nominated by our peers in this group. Now, we are thrilled to have won the whole thing. Being paired with Liquid Mechanics in the finals was unreal for us, we truly admire and love them, as they make fantastic beer. Thanks for a fun week LMX! Looking forward to sharing beers with you when we can. We would like to thank CO Brewery list for putting this together and everyone who voted for us. Cheers!!! We look forward to everyone enjoying beers in all of our taprooms very soon!
The entire Team at Launch Pad Brewery"
Paul Mahoney added…
"As the Head Brewer of Launch Pad, I was literally taken aback by making the list voted on by our peers. With so many great breweries in the state of Colorado, that was an honor in and of itself. It got harder every round with breweries I just absolutely respect and view as being the standard of quality within our community. To make it to the finals against my favorite brewery, literally front to back, was enough to be happy with. But for a guy in the back of the brewery, to see the out pour from our following from the beer community during this odd time, makes me realize what the breweries mean to this great state."
In case you missed it earlier, here is how was this decision was made…
At the end of the year of 2019 Colorado Brewery List sent a survey to every Colorado Brewery asking them about their favorite breweries.  With this survey we created our end of the year article – 2019 Colorado Brewers'  Favorite Breweries
We took the survey results and bracketed the top 16 Colorado small breweries chosen by their fellow breweries to create our annual Colorado Brewery List Brewery Madness.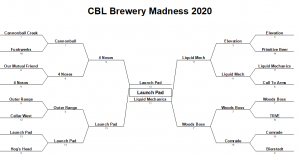 We then create polls to let the people decide their favorite Colorado Brewery and here are the results…
Championship:  23-29 March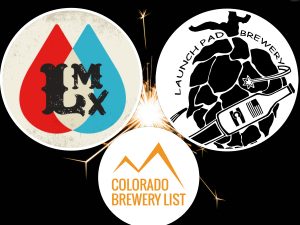 Final Four:  15-22 March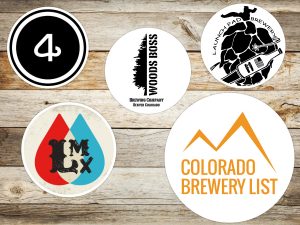 Elite Eight:  8-14 March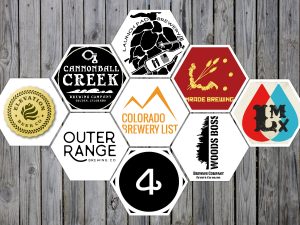 Sweet Sixteen:  1-7 March