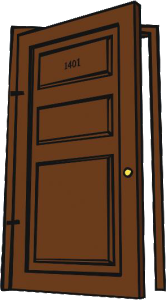 With big-named neighbors, such as Oskar Blues and Left Hand, it is nice to have a small brewery open in Longmont with a true welcoming vibe. Nestled in a residential neighborhood, Open Door Brew Co. really embodies its name. Large windows flood the space with natural light, twin garage doors open up to the front patio, and the lawn chairs on the expansive rooftop deck all do their part to entice the Longmont community to come inside and share a beer with friends.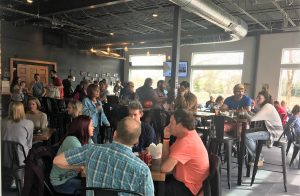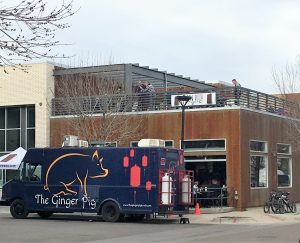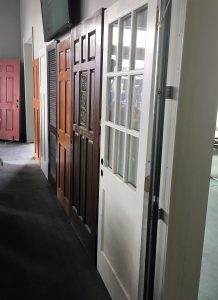 The taproom has an aesthetically charming décor with a prominent door theme.  Doors of different colors line one wall and a door hangs above the beer taps giving the impression of a fun, playful and welcoming atmosphere. Several patrons commented it reminded them of a "Cheers-like neighborhood bar." Other beer lovers exclaimed that they would, "Come to Longmont more often just for this place." There is a family friendly appeal mixed with a modern and fresh approach. The space gives the impression that everyone is invited and all are considered to be part of the family.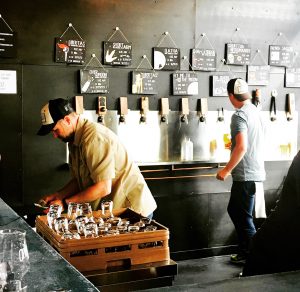 Open Door started off with two roommates, Andy Riedel and Mike Badaracca, at the University of Colorado-Boulder who shared a passion for home brewing. The process expanded and added a third team member, Andy's cousin, Billy McDivitt, and together they started on the long journey to opening their first tap room.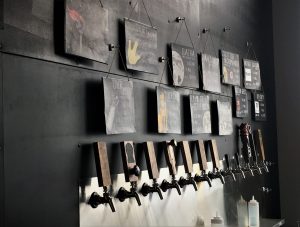 Twelve beers were displayed on mini chalkboards: three year-round beers, collaborations, and guest taps.  Open Door's signature beers include: flagship Libertas-Pre Prohibition Cream Ale, Over The Moon Milk Stout, and Short Arm Cretaceous IPA. The brewery will try to have at least two collaboration beers with local breweries and their guest taps will be beer you can't get anywhere else around the area to help showcase smaller breweries as well. As with all new establishments, there were a few growing pains during opening weekend, which included slight issues with long lines and waiting to order the beer. Not a terrible problem to have on your first few days, and can easily be worked out and alleviated. The guys are looking forward to releasing a new wheat beer over the summer, developing their beer hall, and adding new elements to enhance their rooftop area. The guys also want to incorporate live music with locally performing artists.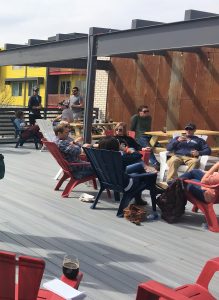 During their opening weekend, the brewery had a strong show of support ranging from sporting teammates, to people from the inception of Open Door, to Longmont locals. The Denver Bulldogs Australian Rules Football Club was there to show support for their mate Billy while streaming a match on the big screen.  Several people who have been following Open Door at all their beer festivals were thrilled to finally see a permanent home for the brewery.  Hugs were shared and the brewers were never too busy to chat up a fellow lover of beer. The consistent outpouring of friends and family, as well as newcomers just again proved Open Door to be a place to drink beer and be happy. It truly felt like a place where anyone and everyone was welcomed.