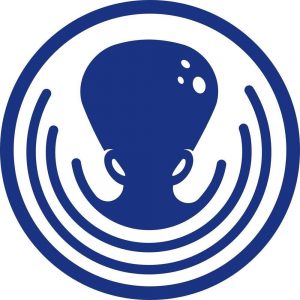 Description
For any good business to be successful, it must be able to change and adapt to conditions. To have a great business, it must be able to see change as an opportunity and seize upon it. With 25 years of business experience, Proprietor of the Year and Financial Manager of the Year awards, a successful taproom across the street (Cedar Creek Pub), and a great team behind him; Scott Procop sees this opportunity as a chance to be great. He and his team are excited to redefine their sound, attract more fans, and knock over a few amps in the process. All in the name of Rock 'n' Roll.
Beers Brewed by Ursula Brewery
This list includes beers brewed currently, previously, or seasonally by Ursula Brewery. Contact the brewery for current beer availability.
| Name | Style | ABV | Availability |
| --- | --- | --- | --- |
| Imperial Bully Stole My Lunch | American Double / Imperial IPA | 13 | Rotating |
| Jolene | American Brown Ale | 5.3 | Rotating |
| Bully Stole My Lunch PB&J Porter | American Porter | 5.9 | Rotating |
| Fancy Saison | Saison / Farmhouse Ale | 6.1 | Rotating |
| Cheerleader | Saison / Farmhouse Ale | 6.3 | Rotating |
| Atomic Dog | American Barley Wine | 11.3 | Rotating |
| Musique | Saison / Farmhouse Ale | 6.5 | Rotating |
| Lucille | Black IPA / American Black Ale | 6.9 | Rotating |
| Covalent | American Double / Imperial IPA | 9.8 | Rotating |
| El Dirigo | American Pale Ale | 6.1 | Rotating |
| Via Chicago | American Pale Ale | 7.1 | Rotating |
| Dragondeer | Berliner Weissbier, Saison / Farmhouse Ale | 6.3 | Special Release |
| Foxfeather | American Amber Ale / Red Ale | 6.7 | Special Release |
| Migration | Nitro, Oatmeal Stout | 5.6 | Rotating |
| Bramble On | Fruit Beer | 6.7 | Rotating |
| 180 Gram | Russian Imperial Stout | 12 | Rotating |
| Brulant | Other Imperial Beer, Saison / Farmhouse Ale | 8.6 | Rotating |
| Pushkin | Other Imperial Beer, Pumpkin Beer, Wood / Barrel Aged Beer | 7.8 | Seasonal |
| The Black Seeds | American Pale Lager | | Seasonal |
| Rosalita Chocolate Java Porter | Coffee Porter | | Seasonal |
| Wit 10 | Witbier | | Seasonal |
| Ranada Passion Fruit Kolsch | Fruit Beer | | Rotating |
| Popcorn Fiesta | Chili Beer | 5 | Rotating |
| Night Rye'dr | Rye Beer | 4.9 | Rotating |
| Vengeance, Part I | American Pale Ale | 6.6 | Rotating |
| Wind Down Wheat | American Wheat Ale | 5.2 | Rotating |
| Redenbacher's Special Cream Ale | Cream Ale | 5 | Rotating |
| Awakening Amber | American Amber Ale / Red Ale | 4.3 | Rotating |
| Champango | Fruit Beer, Kölsch | 5.4 | Rotating |
| Hydle Ale | American Pale Ale | 5.0 | Rotating |
| Hindenburg IPA | American IPA | 7.5 | Year-Round |