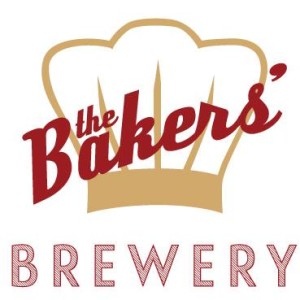 Brewery Details
Hours:
| | |
| --- | --- |
| Sunday | Closed |
| Monday | Closed |
| Tuesday | Closed |
| Wednesday | Closed |
| Thursday | Closed |
| Friday | Closed |
| Saturday | Closed |
Visitors:
Closed
Tours:
Self Guided
Food:
Full Service Restaurant
Other drinks:
Full bar
,
Guest Beers
,
Non-alcoholic
,
Wine
Beer to go:
Growlers
Merchandise:
Beanies
,
Gift Cards
,
Hats
,
Hoodies
,
Shirts
,
Stickers
Parking:
Parking Lot
Dog Friendly?
Patio Only
Outdoor seating/Patio:
Yes
Opening Date:
June 1, 2015
Closed Date:
September 30, 2023
Description
We are a Bakery and Brewpub featuring homemade sourdough breads with awesome, creative sandwich combinations melted between slices of these delicious breads and served with hearty side dish options as well as homemade soups and freshly chopped salads. Our beers feature a balanced selection of supremely drinkable session beers designed for those just adventuring into the microbrew scene for the first time, a hearty rotation of big, bold and beautiful masterpieces for the experienced beer drinker and an incredible selection of rarely seen in Summit special guest taps. As if the wonderful aromas weren't enough, our amazing views and fun live music will keep you around for another round and constantly coming back for more!
Beers Brewed by The Bakers' Brewery
This list includes beers brewed currently, previously, or seasonally by The Bakers' Brewery. Contact the brewery for current beer availability.
| Name | Style | ABV | Availability |
| --- | --- | --- | --- |
| Odin's Barleywine | American Barley Wine | 9.8 | Rotating |
| Belgian Rebellion | Belgian IPA | 5.5 | Rotating |
| Way North Easter | New England IPA | 5.5 | Rotating |
| Red's Gold | Belgian Golden Strong Ale | | Rotating |
| Sasquatch Scotch Ale | Scotch Ale / Wee Heavy | | |
| Indigenous CPA | American Pale Ale | | Year-Round |
| Winter is Coming | Christmas / Winter / Specialty Spiced Beer | 8.0 | Seasonal |
| Belgian Rebellion | Belgian IPA | 5.5 | Rotating |
| Midnight Toker | Black IPA / American Black Ale | 5.0 | Rotating |
| Rye'd Open | Rye Beer | | Rotating |
| Spring Bloom Saison | Saison / Farmhouse Ale | | Seasonal |
| Summit Sunset Saison | Saison / Farmhouse Ale | | Rotating |
| Elated IPA | American IPA | | Rotating |
| Sesh-o-Rado | American IPA | 5 | Special Release |
| The Prickly Peach | Belgian Strong Ale | 8.25 | Special Release |
| French Silk Stout | Coffee Stout | 5.3 | Year-Round |
| Buzzbird Belgian Wheat | Witbier | 4.5 | Year-Round |
| Cotton-Mouth Killer | American IPA | 4.9 | Year-Round |
| Barking Dog Brown Ale | English Mild | 4.8 | Year-Round |