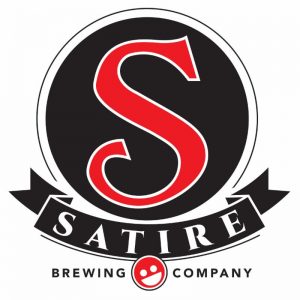 Description
Looking for a unique brew pub in Denver? Satire Brewing Company is Denver's newest small batch creative beer brewery. We picked the name Satire Brewing Company because satire represents humor & fun. On our brew pub is 4,000 square feet, with a small intimate "old world" beer tasting room. We have a large outdoor patio, with a nearby creek & vegetation. Our beer garden is a real "garden" with lots of vegetation and pretty flowers. Relax and enjoy nature as you sip our unique custom beer flavors. Satire Brewing Company features a lot of beer styles, from light to dark, low alcohol to high alcohol, hoppy to malty. Please call (720) 275-0667 for the current beer menu. 
Our beer is "no rules brewing" and "highly handcrafted." Our beer flavors can involve different grains, water, yeast, hops, spices, woods and fruits as well as different brewing techniques. We are a true nano-brewery starting out on a small 3 barrel system. No limits no rules just brewing however we like, and beers our customers want! We also feature a tasty food menu from locally sourced ingredients and recipes.
If you want a stiffer drink after walk through the saloon doors to their next door partners – Mystic Mountain Distillery
Beers Brewed by Satire Brewing Company
This list includes beers brewed currently, previously, or seasonally by Satire Brewing Company. Contact the brewery for current beer availability.
| Name | Style | ABV | Availability |
| --- | --- | --- | --- |
| No beer information | | | |