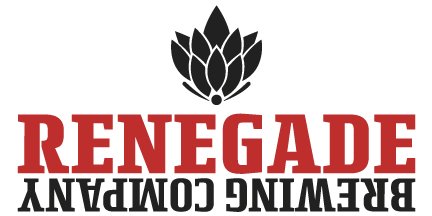 Description
Offensively Delicious? Yes, that's what our beer is. Always creative and always packed with flavor. This is beer for those who do the don'ts and don't the dos, the Renegades. We don't care about traditional styles, or following the trends, we care about making f'ing delicious beer that we are proud to serve.
We believe that breweries play an important role in communities. Prior to prohibition, breweries served as the "town meeting halls" for all sorts of important and completely unimportant discussions. Our motto is "bring a friend or make a friend". You won't find any TV's here, no not ever. Just some kick ass music, board games and a fun place to enjoy great beer with great friends.
Beers Brewed by Renegade Brewing Company
This list includes beers brewed currently, previously, or seasonally by Renegade Brewing Company. Contact the brewery for current beer availability.
| Name | Style | ABV | Availability |
| --- | --- | --- | --- |
| Fly-P-A | American IPA | 5 | Rotating |
| Sauvignon Blanc Wise Bird | Other Imperial Beer, Saison / Farmhouse Ale, Wood / Barrel Aged Beer | 10 | Special Release |
| Berbere | American Double / Imperial Stout, Spice / Herb / Vegetable Beer | 10 | Rotating |
| Endpoint (E3) | American Double / Imperial IPA | 11 | Year-Round |
| Contrarian | Classic American Pilsener, Other Imperial Beer | 8 | Seasonal |
| Hiatus | Coffee Stout | 6.5 | Rotating |
| Sit In | American Imperial Red Ale | 8.5 | Rotating |
| Radiator | Christmas / Winter / Specialty Spiced Beer | 10 | Seasonal |
| Change de Garde | Biere de Garde | 7.5 | Rotating |
| Hypocrisy Pale Stout | American Stout | 5.5 | Rotating |
| Alpha Maiden | American IPA | 7 | Seasonal |
| Depravity | Milk Stout, Other Imperial Beer | 11 | Seasonal |
| Beetnik | Saison / Farmhouse Ale | 7 | Seasonal |
| Sunday Morning | Strong Ale | 7 | Seasonal |
| Conspirator | American Brown Ale | 6 | Rotating |
| Consilium | American Pale Ale | 5 | Year-Round |
| 5:00 O'Clock Afternoon Ale | Golden or Blonde Ale | 5 | Year-Round |
| Redacted | Rye Beer | 7 | Year-Round |
| Elevation | American Double / Imperial IPA | 11 | Year-Round |
| Hammer & Sickle | Russian Imperial Stout | 9 | Seasonal |