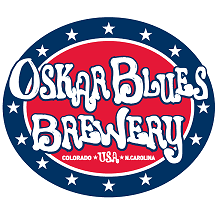 Brewery Details
303 Main St.
Lyons, CO 80540
303-823-6685
www.oskarblues.com/
Hours:
Daily 11:00am-12:00am
Visitors:
Visitors Welcome
Tours:
Food:
Brewpub Fare
,
Full Service Restaurant
,
Southern Fare
Other drinks:
Craft Root Beer
,
Craft Soda
,
Full bar
,
Guest Beers
,
Non-alcoholic
,
Wine
Beer to go:
Growlers
Merchandise:
Baby Wear
,
Glassware
,
Hats
,
Hoodies
,
Other
,
Shirts
Parking:
Parking Lot
,
Street Parking
Dog Friendly?
No Dogs Allowed
Outdoor seating/Patio:
No
Opening Date:
January 1, 1998
Description
We love full-flavored beers as much as we love delicious, down home cooking. That's what built our original Oskar Blues Grill and Brew into the family-friendly, Southern-style restaurant that it is today.
Since 1997, we've been cooking up Creole and Cajun dishes alongside great burgers, slow-smoked BBQ and pizzas that have brought people from all over the U.S. to Lyons, CO to see what Oskar Blues is all about.
The original home of the brewery that started it all, we still brew and serve our core craft beers alongside pilot batches of new stuff we're trying out. And where would we be without mentioning the amazing downstairs music room? The only thing we enjoy more than great food and beer is live music and that's why we pack the house with local and nationally touring acts playing everything from blues, rock, Americana, and bluegrass to folk, roots and country.
Beers Brewed by Oskar Blues Grill & Brew
This list includes beers brewed currently, previously, or seasonally by Oskar Blues Grill & Brew. Contact the brewery for current beer availability.
| Name | Style | ABV | Availability |
| --- | --- | --- | --- |
| Barrel Aged Ten Fidy | Russian Imperial Stout, Wood / Barrel Aged Beer | 12.9 | Special Release |
| Hotbox Coffee Porter | Coffee Porter | 6.4 | Rotating |
| Fugli | American IPA | 5.8 | Rotating |
| Hotbox Coffee IPA | American IPA | 7.2 | Rotating |
| Beerito | Mexican Lager | 4.0 | Rotating |
| Priscilla | Witbier | 5.2 | Year-Round |
| Oskar Blues IPA | American IPA | 6.43 | Year-Round |
| Pinner Throwback IPA | American IPA | 4.9 | Year-Round |
| Death By Coconut | Coconut Porter | 6.5 | Seasonal |
| The Deuce | American Brown Ale | | Special Release |
| Chaka | Belgian Pale Ale | 8 | Special Release |
| Ten FIDY | Russian Imperial Stout | 10.5 | Seasonal |
| GUBNA | American Double / Imperial IPA | 10 | Seasonal |
| Deviant Dales | American IPA | 8 | Year-Round |
| G'Knight | American Double / Imperial IPA | 8.7 | Year-Round |
| Old Chub | Scotch Ale / Wee Heavy | 8 | Year-Round |
| Mama's Little Yella Pils | Czech Pilsener | 5.3 | Year-Round |
| Dale's Pale Ale | American Pale Ale | 6.5 | Year-Round |