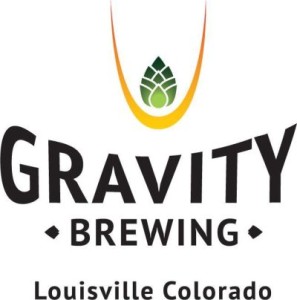 Description
Are you one of those folks who appreciates the road less traveled? If so, we've got a tip for you. Tucked away in a funky corner of Historic Downtown is an only-in-Louisville brewery and tasting room serving up unique craft-brewed beers.
Being a touch fanatical about beer and brewing, we could use the rest of this space to bore you with lots of science and detail, but you know what they say, "one pint is worth a thousand words." So come on in and get the Gravity experience first hand.
Gastronauts, (located in the same building) now serving freshly handcrafted food that pairs perfectly with craft beer.
Beers Brewed by Gravity Brewing
This list includes beers brewed currently, previously, or seasonally by Gravity Brewing. Contact the brewery for current beer availability.
| Name | Style | ABV | Availability |
| --- | --- | --- | --- |
| Coal Kriek | Flanders Red Ale | 6.5 | Rotating |
| Kepler-16b | American Wild Ale, Wood / Barrel Aged Beer | 8.0 | Rotating |
| Barrel Aged Olde Gravitatem | Old Ale, Wood / Barrel Aged Beer | 8.1 | Rotating |
| Barrel Aged Jingle Juice | Christmas / Winter / Specialty Spiced Beer, Wood / Barrel Aged Beer | 7.1 | Seasonal |
| Jingle Juice | Christmas / Winter / Specialty Spiced Beer | 7.1 | Seasonal |
| Desertas | Baltic Porter | 7.0 | Rotating |
| Golden Mosaic | American Pale Ale | 5.8 | Year-Round |
| Black Array | Black IPA / American Black Ale | 6.3 | Rotating |
| Space Kilt | Scottish / Irish Ale | 4.5 | Rotating |
| Olde Gravitatem | Old Ale | 8.1 | Rotating |
| Flight To Mars | American Amber Ale / Red Ale | 4.5 | Rotating |
| Intergalactic Planetary Liquid | American Pale Lager | 5.9 | Rotating |
| Oort Cloud | Oatmeal Stout | 5 | Rotating |
| SIPA Session IPA | American IPA | 5.1 | Rotating |
| Heisenberg | Oktoberfest / Märzen | 6.7 | Seasonal |
| Orange Blossom Saison | Saison / Farmhouse Ale | 6.8 | Rotating |
| Coolship Pomegranate Belgian Wit | Fruit Beer | 5.6 | Rotating |
| Bourbon Barrel Aged Acceleration | American Double / Imperial IPA, Wood / Barrel Aged Beer | 9.8 | Special Release |
| Bourbon Barrel Aged Mendacious | Belgian Blonde Ale, Wood / Barrel Aged Beer | 8.0 | Rotating |
| Bourbon Barrel Aged Tsar Bomba | Russian Imperial Stout, Wood / Barrel Aged Beer | 10 | Rotating |
| Tsar Bomba | Russian Imperial Stout | 10 | Rotating |
| Acceleration | American Double / Imperial IPA | 9.8 | Rotating |
| Ebb & Flow | American Imperial Red Ale, Rye Beer | 9.0 | Rotating |
| Jubileum | Belgian Strong Ale | 8.5 | Rotating |
| Regular | American IPA | 7.5 | Rotating |
| Steve | Weizenbock | 8.1 | Rotating |
| Newtonian | Extra Special / Strong Bitter (ESB) | 5.7 | Rotating |
| Mendacious | Belgian Blonde Ale | 8.0 | Rotating |
| Gravity: Framboise | Fruit Lambic | 6.0 | Rotating |
| Louisville Belgian Ale | Belgian Dubbel | 6.5 | Rotating |
| Wit Dwarf | Witbier | 5.0 | Rotating |
| Schwag | American Pale Lager | 4.7 | Year-Round |