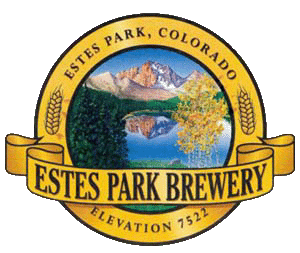 Description
Our story begin on 1993 when Gordon Knight started High Country Brewery in Boulder, Co. That same year Ed Grueff opened the Event Center in Estes Park. In 1994 Ed and Gordon decided to combine the two businesses and the Estes Park Brewery was born.
Beers Brewed by Estes Park Brewery
This list includes beers brewed currently, previously, or seasonally by Estes Park Brewery. Contact the brewery for current beer availability.
| Name | Style | ABV | Availability |
| --- | --- | --- | --- |
| Bear Lake Blueberry Wheat | Fruit Beer | 4.2 | Seasonal |
| The Shining Pale Ale | American Pale Ale | 6 | Seasonal |
| Estes Park Barley Wine | American Barley Wine | 10.0 | Seasonal |
| Samson Stout | Oatmeal Stout | 5.0 | Year-Round |
| Estes Park Renegade IPA | American IPA | 5.8 | Year-Round |
| Estes Park Porter | American Porter | 4.6 | Year-Round |
| Staggering Elk Lager | California Common / Steam Beer | 4.8 | Year-Round |
| Redrum Ale | American Amber Ale / Red Ale | 6 | Rotating |
| Estes Park Gold | Golden or Blonde Ale | 4.2 | Year-Round |
| Stinger Wild Honey Wheat | American Wheat Ale | 6 | Year-Round |
| Longs Peak Raspberry Wheat | Fruit Beer | 4.2 | Year-Round |