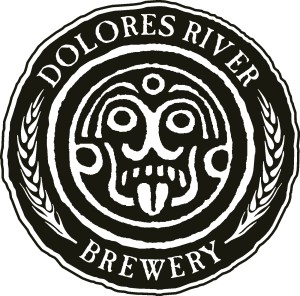 Description
From our humble beginnings as one of the smallest breweries in Colorado to our expansive present day operations, Dolores River Brewery remains one of the fastest growing breweries in Montezuma county. Our mission is simple: Brew the best dang beers available anywhere, without fear or favor, use the finest ingredients we can find, regardless of cost, and never, ever take shortcuts with our process! Our ales, lagers, and stouts are all "live", meaning that they have never been filtered or pasteurized. Yeast rich in B complex vitamins are still viable and healthy in your glass, unlike most packaged beer. We are serious about brewing the finest beers you'll ever taste, always fresh, flavorful, and ultimately drinkable. Though we are open about our brewing processes, our secrets are our own. We are meticulous and passionate, and we drink the beer we brew!
Beers Brewed by Dolores River Brewery
This list includes beers brewed currently, previously, or seasonally by Dolores River Brewery. Contact the brewery for current beer availability.
| Name | Style | ABV | Availability |
| --- | --- | --- | --- |
| Ambush | American Pale Ale | | Rotating |
| Krampus' Little Helper | Spice / Herb / Vegetable Beer | | Seasonal |
| HELL | Munich Helles | 5.2 | Seasonal |
| Dolores River: Mild | English Mild | 5 | Seasonal |
| Dolores River: Pale Ale | American Pale Ale | 5.8 | Year-Round |
| The Basilisk | American Amber Ale / Red Ale | 5.9 | Seasonal |
| Death Star | Black IPA / American Black Ale | 6 | Seasonal |