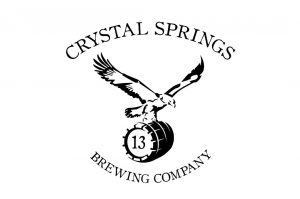 Description
If you are looking for unique, small batch beers painstakingly created under the watchful eyes and hands of our brew master, look no further. You have found something unique to pour. Our brewery is named after the original Crystal Springs Brewing and Ice Company, founded in 1875 in Boulder, Colorado. We brew craft beer with a simple theme: to create memorable beers – ones that our customers will savor. Drinking great beer is our aspiration, making great beer is our passion.
Our tasting room is located in the Colorado Technology Center, the entrance of which is located just east of 96th street on Dillon Road. Turn into the Center on Pierce, take the first right on Taylor. Ours is the second building on the left and we are the northernmost unit – Unit E. Please do not park in the D spaces. They are reserved for another business.
Old Towne Taproom – 604 Main St., Louisville, CO 80027 (opened December, 2017)
Beers Brewed by Crystal Springs Brewing Company
This list includes beers brewed currently, previously, or seasonally by Crystal Springs Brewing Company. Contact the brewery for current beer availability.
| Name | Style | ABV | Availability |
| --- | --- | --- | --- |
| Hudson | American IPA | 7.5 | Rotating |
| Blood Orange Kolsch | Kölsch | 4.9 | Year-Round |
| IPA | American IPA | 7.1 | Year-Round |
| Woodys Salted Chocolate Stout | American Stout | | Rotating |
| Cherry Stout | American Stout, Wood / Barrel Aged Beer | 6.8 | Special Release |
| Naughty Marilyn | Belgian Tripel | 8.2 | Rotating |
| BBA Coffee Black IPA | Black IPA / American Black Ale, Wood / Barrel Aged Beer | 6.7 | Special Release |
| South of Marilyn | Belgian Blonde Ale | 7.4 | Rotating |
| Imperial IPA | American Double / Imperial IPA | 8.3 | Rotating |
| Gose | Gose | 4.8 | Rotating |
| Imperial Red | American Imperial Red Ale | 8.3 | Rotating |
| Cherry Saison | Fruit Beer, Saison / Farmhouse Ale | 5.2 | Seasonal |
| Stagecoach | Black IPA / American Black Ale, Wood / Barrel Aged Beer | 5.9 | Special Release |
| Wuerzburger | Maibock / Helles Bock | 6.5 | Rotating |
| Crystal Saison 2 | Saison / Farmhouse Ale, Wood / Barrel Aged Beer | 5.6 | Special Release |
| CSBS Pumpkin Beer | Pumpkin Beer | 5.1 | Seasonal |
| 13 IPA | American IPA | 7.2 | Rotating |
| And Bob's Your Uncle | English Mild | 3.5 | Year-Round |
| Drum | American Porter, Wood / Barrel Aged Beer | 9.0 | Special Release |
| Marilyn | Belgian Golden Strong Ale | 9 | Rotating |
| Solano | Chili Beer | 6.0 | Seasonal |
| South Ridge Amber | American Amber Ale / Red Ale | 7.2 | Year-Round |
| Angel Wheat | American Wheat Ale | | Seasonal |
| Butch | American Pale Ale | 5.7 | Rotating |
| Tic Wit | Witbier | 5.0 | Seasonal |
| Uncle Fat | Saison / Farmhouse Ale | 6.6 | Seasonal |
| Stage House 1899 | Black IPA / American Black Ale | | Special Release |
| Black Saddle Imperial Stout | Russian Imperial Stout | 10.3 | Seasonal |
| Summertime Anytime Ale | Kölsch | 4.9 | Seasonal |
| Doc's American Porter | American Porter | 7.1 | Year-Round |