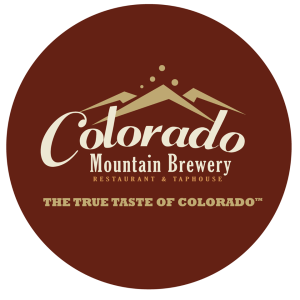 Brewery Details
600 S 21st St. Suite 180
Colorado Springs, CO 80904
719-466-8240
www.cmbrew.com/
Hours:
Sun-Thurs: 11:00am-9:00pm :: Fri-Sat: 11:00am-10:00pm
Visitors:
Visitors Welcome
Tours:
Food:
Brewpub Fare
,
Full Service Restaurant
,
Upscale Fare
Other drinks:
Full bar
,
Guest Beers
,
Non-alcoholic
Beer to go:
Growlers
Merchandise:
Gift Cards
,
Glassware
,
Hats
,
Hoodies
,
Shirts
Parking:
Parking Lot
,
Street Parking
Dog Friendly?
Outdoor seating/Patio:
Opening Date:
September 7, 2012
Description
Built in 1887, the building was contracted for the Colorado Midland Railway. It was originally used for light maintenance and a roundhouse. In fact a turn-table still exists under the pavement of the front parking lot. Sold to the VanBriggle pottery gallery in the mid 1940s, the building served as the work-place and showroom for the world famous establishment. The building was again sold in 2009 and now houses Colorado Mountain Brewery as its third occupant in over 125yrs! That's part of the reason why Colorado Mountain Brewery is the True Taste Of Colorado!
Colorado Mountain Brewery opens 2nd location by The Gazette – 07 Sept 2012
Beers Brewed by Colorado Mountain Brewery at the Roundhouse
This list includes beers brewed currently, previously, or seasonally by Colorado Mountain Brewery at the Roundhouse. Contact the brewery for current beer availability.
| Name | Style | ABV | Availability |
| --- | --- | --- | --- |
| Roller Coaster Red | American Amber Ale / Red Ale | | Year-Round |
| Ole 59er Amber Ale | American Amber Ale / Red Ale | 5.2 | Year-Round |
| Monumental Stout | American Stout | 5.7 | Year-Round |
| Panther IPA | American IPA | 5.4 | Year-Round |
| UniBräu Hefewiessen | Hefeweizen / Weiss bier | 5.0 | Year-Round |
| 7258 Blonde Ale | Golden or Blonde Ale | 4.4 | Year-Round |