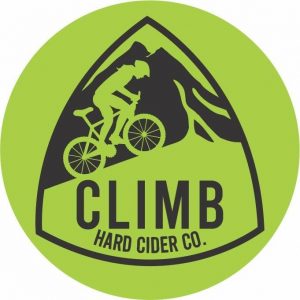 Description
Nestled at the base of the Colorado Rocky Mountains, Climb Hard Cider was founded on two passions that Front Range residents can identify with: locally handcrafted products and a love of the outdoors. Produced from a blend of tart and sweet apple varieties, our light-bodied and effervescent cider is a refreshing choice for both new and seasoned cider drinkers. We enjoy meeting people who share our affection for this fermented beverage. Visit with us in our tasting room or find us at your neighborhood bar, restaurant, or liquor store.
Beers Brewed by Climb Hard Cider Company
This list includes beers brewed currently, previously, or seasonally by Climb Hard Cider Company. Contact the brewery for current beer availability.
| Name | Style | ABV | Availability |
| --- | --- | --- | --- |
| Cherry Apple Cider | Fruit Cider | | Seasonal |
| Cherry Pomegranate Cider | Fruit Cider | | Seasonal |
| Peach Cider | Fruit Cider | | Seasonal |
| Climb Hard Cider: Sweet Cider | Fruit Cider | | Year-Round |
| Climb Hard Cider: Semi Dry Cider | Fruit Cider | | Year-Round |
| Climb Hard Cider: Cyser | Cyser (apple Melomel) | | Year-Round |
| Summit Series (Apple) Cider | Fruit Cider | | Year-Round |
| Climb Hard Cider: Apple Sweet Cider | Fruit Cider | | Year-Round |
| Climb Hard Cider: Apple Semi Dry Cider | Fruit Cider | | Year-Round |
| Climb Hard Cider: Mead | Sweet Mead | | Year-Round |