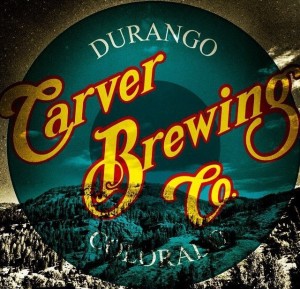 Description
We opened our brewery in 1988. We were the second craft brew pub in the state and have grown to a capacity of 1000 barrels a year (a barrel is 31 gallons). Our ales take from 14 to 40 days, depending on the style, to complete the boiling, cooling, fermentation and conditioning processes. All of our ales are unfiltered, unpasteurized, served at 41º F and less carbonated than American Lagers to allow their full flavors to be enjoyed and savored.
Beers Brewed by Carver Brewing Company
This list includes beers brewed currently, previously, or seasonally by Carver Brewing Company. Contact the brewery for current beer availability.
| Name | Style | ABV | Availability |
| --- | --- | --- | --- |
| ESB | Extra Special / Strong Bitter (ESB) | 5.7 | Rotating |
| Hop Rye'd Pale Ale | Rye Beer | 5.2 | Rotating |
| Peloton Pale Ale | American Pale Ale | 6.0 | Rotating |
| Tiny Trike Session IPA | American IPA | 4.7 | Rotating |
| Big Bike Double IPA | American Double / Imperial IPA | 8.1 | Rotating |
| Vapor Trail IPA | American IPA | 7.1 | Rotating |
| Midnight Black IPA | Black IPA / American Black Ale | 6.4 | Rotating |
| Twilight Peak IPA | American IPA | 6.0 | Rotating |
| Weminuche Wit | Witbier | 5.5 | Rotating |
| White India Pale Ale | Spice / Herb / Vegetable Beer | 7.4 | Rotating |
| Belgian Dubbel | Belgian Dubbel | 6.8 | Rotating |
| Imperial Stout | American Double / Imperial Stout, Nitro | 6.6 | Rotating |
| Smoked Baltic Porter | Baltic Porter | 9.0 | Rotating |
| Big Grizz Barleywine | American Barley Wine | 10.2 | Seasonal |
| Pelon Belgo American Abbey Blonde | Belgian Pale Ale | 6.1 | Seasonal |
| Imperial Red Ale | American Imperial Red Ale | 6.5 | Seasonal |
| Dandelion Saison | Spice / Herb / Vegetable Beer | 6.1 | Seasonal |
| Red Mountain Rye | Rye Beer | 6.3 | Seasonal |
| Irish Stout | Irish Dry Stout, Nitro | 4.1 | Seasonal |
| Saison Citroen | Saison / Farmhouse Ale | 5.9 | Seasonal |
| Power House Porter | Coffee Porter | 5.4 | Seasonal |
| Belgo Juice IPA | American IPA | 6.8 | Seasonal |
| Double Pepper Saison | Spice / Herb / Vegetable Beer | 6.0 | Seasonal |
| Garden Brau Hefeweizen | Hefeweizen / Weiss bier | 5.3 | Seasonal |
| X Rock Bock | Bock | 6.0 | Rotating |
| Spring Tonic Elixer | Dark American Lager | 6.5 | Seasonal |
| Cerveza Real Lager | Mexican Lager | 5.5 | Seasonal |
| The Schwartz | Schwarzbier (black beer) | 4.8 | Seasonal |
| Oktoberfest Lager | Oktoberfest / Märzen | 5.4 | Seasonal |
| Munich Dunkel | Munich Dunkel | 4.4 | Seasonal |
| La Plata Pilsner | Czech Pilsener | 5.1 | Seasonal |
| Iron Horse Stout | Nitro, Oatmeal Stout | 5.0 | Rotating |
| Cascade Canyon Cask IPA | American IPA | | Rotating |
| Raspberry Wheat Ale | Fruit Beer | 5.2 | Year-Round |
| Jack Rabbit Pale Ale™ | American Pale Ale | 5.7 | Year-Round |
| Colorado Trail Nut Brown Ale™ | American Brown Ale | 5.6 | Year-Round |
| Old Oak Amber Ale™ | American Amber Ale / Red Ale | 5.5 | Year-Round |
| Lightner Creek Lager | Premium American Lager | 4.4 | Year-Round |