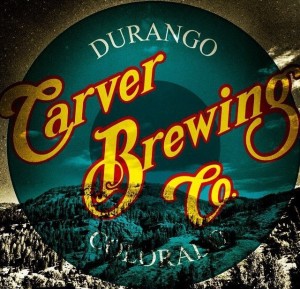 Description
In 1988 Carver Brothers Bakery opened the brewery – making it the first brewery in the four corners region since prohibition. Although still known affectionately by the locals as "Carvers", Carvers then became Carver Brewing Company. We offer a variety of award-winning beers to try alongside our amazing food and incredible service. It isn't a trip to Durango without a stop at Carvers.
Beers Brewed by Carver Brewing Company
This list includes beers brewed currently, previously, or seasonally by Carver Brewing Company. Contact the brewery for current beer availability.
| Name | Style | ABV | Availability |
| --- | --- | --- | --- |
| ESB | Extra Special / Strong Bitter (ESB) | 5.7 | Rotating |
| Hop Rye'd Pale Ale | Rye Beer | 5.2 | Rotating |
| Peloton Pale Ale | American Pale Ale | 6.0 | Rotating |
| Tiny Trike Session IPA | American IPA | 4.7 | Rotating |
| Big Bike Double IPA | American Double / Imperial IPA | 8.1 | Rotating |
| Vapor Trail IPA | American IPA | 7.1 | Rotating |
| Midnight Black IPA | Black IPA / American Black Ale | 6.4 | Rotating |
| Twilight Peak IPA | American IPA | 6.0 | Rotating |
| Weminuche Wit | Witbier | 5.5 | Rotating |
| White India Pale Ale | Spice / Herb / Vegetable Beer | 7.4 | Rotating |
| Belgian Dubbel | Belgian Dubbel | 6.8 | Rotating |
| Imperial Stout | American Double / Imperial Stout, Nitro | 6.6 | Rotating |
| Smoked Baltic Porter | Baltic Porter | 9.0 | Rotating |
| Big Grizz Barleywine | American Barley Wine | 10.2 | Seasonal |
| Pelon Belgo American Abbey Blonde | Belgian Pale Ale | 6.1 | Seasonal |
| Imperial Red Ale | American Imperial Red Ale | 6.5 | Seasonal |
| Dandelion Saison | Spice / Herb / Vegetable Beer | 6.1 | Seasonal |
| Red Mountain Rye | Rye Beer | 6.3 | Seasonal |
| Irish Stout | Irish Dry Stout, Nitro | 4.1 | Seasonal |
| Saison Citroen | Saison / Farmhouse Ale | 5.9 | Seasonal |
| Power House Porter | Coffee Porter | 5.4 | Seasonal |
| Belgo Juice IPA | American IPA | 6.8 | Seasonal |
| Double Pepper Saison | Spice / Herb / Vegetable Beer | 6.0 | Seasonal |
| Garden Brau Hefeweizen | Hefeweizen / Weiss bier | 5.3 | Seasonal |
| X Rock Bock | Bock | 6.0 | Rotating |
| Spring Tonic Elixer | Dark American Lager | 6.5 | Seasonal |
| Cerveza Real Lager | Mexican Lager | 5.5 | Seasonal |
| The Schwartz | Schwarzbier (black beer) | 4.8 | Seasonal |
| Oktoberfest Lager | Oktoberfest / Märzen | 5.4 | Seasonal |
| Munich Dunkel | Munich Dunkel | 4.4 | Seasonal |
| La Plata Pilsner | Czech Pilsener | 5.1 | Seasonal |
| Iron Horse Stout | Nitro, Oatmeal Stout | 5.0 | Rotating |
| Cascade Canyon Cask IPA | American IPA | | Rotating |
| Raspberry Wheat Ale | Fruit Beer | 5.2 | Year-Round |
| Jack Rabbit Pale Ale™ | American Pale Ale | 5.7 | Year-Round |
| Colorado Trail Nut Brown Ale™ | American Brown Ale | 5.6 | Year-Round |
| Old Oak Amber Ale™ | American Amber Ale / Red Ale | 5.5 | Year-Round |
| Lightner Creek Lager | Premium American Lager | 4.4 | Year-Round |