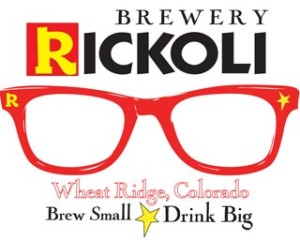 Description
Rickoli's Brewery is a very, very, very small brewery with big dreams! We are proudly bringing quality craft beer to the West side! We feature extremely hoppy IPA's, rich Stouts, Malty Reds and Browns, and of course Barley Wine style ales!
Maybe even something extra special.
16 taps of beer, 1 English Beer engine, and the odd chili beer on our speakeasy tap. 2 craft sodas. All of our beers are gluten removed.
Beers Brewed by Brewery Rickoli
This list includes beers brewed currently, previously, or seasonally by Brewery Rickoli. Contact the brewery for current beer availability.
Name
Style
ABV
Availability
Old Rickoli Barleywine
American Barley Wine
10.5
Seasonal
Bourbon Barrel Peach Monolith
American Double / Imperial Stout, Wood / Barrel Aged Beer
12.0
Special Release
Bourbon Peach Strong Ale
Strong Ale, Wood / Barrel Aged Beer
9.5
Special Release
The Spice Authoritah!
Chili Beer
7.4
Rotating
Oats McGoats
Rye Beer
6.5
Special Release
Attack of the Cones
Wet Hop Beer
6.0
Seasonal
Cask Aldo Red
Altbier, Wood / Barrel Aged Beer
Special Release
Vanilla in "yo Rye"
Rye Beer
7.0
Rotating
The Authoritah!
American Amber Ale / Red Ale
7.4
Rotating
Monolith
American Double / Imperial Stout
12
Year-Round
Wasa Pwichu Winter Porter
American Porter
7
Seasonal
Statik
American Double / Imperial IPA
13
Year-Round
Quicher Bichen
Belgian Golden Strong Ale
8
Year-Round
Elke Brown
American Brown Ale
6.5
Year-Round
Enormous Richard Double Cream Ale
Cream Ale, Other Imperial Beer
8.6
Year-Round
Hop Session IPA
American IPA
5
Year-Round
The Black Pline
American Double / Imperial IPA, Black IPA / American Black Ale
9.8
Year-Round
Disturbed Reflection
American Double / Imperial IPA
9.8
Year-Round
Social Lubricant
Scotch Ale / Wee Heavy
8.0
Year-Round
Rickoli's Rye Stout
Rye Beer
6.8
Year-Round
Totally Eye-P-A
American IPA
6.8
Year-Round
Crazy Aldo's Red Chili Beer
Chili Beer
5.3
Rotating
Aldo's Red
Altbier
5.3
Year-Round
VannFaw Red Hefeweizen
Hefeweizen / Weiss bier
4.5
Year-Round
M.E.H. (Most Excellent Homebrew) Cream Ale
Cream Ale
4.3
Year-Round