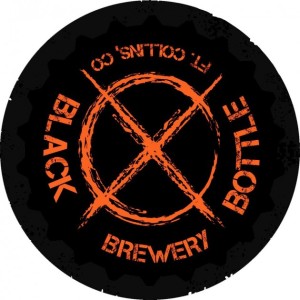 Brewery Details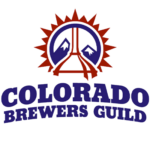 Hours:
| | |
| --- | --- |
| Sunday | 11:00 AM - 8:00 PM |
| Monday | 11:00 AM - 9:00 PM |
| Tuesday | 11:00 AM - 9:00 PM |
| Wednesday | 11:00 AM - 9:00 PM |
| Thursday | 11:00 AM - 11:00 PM |
| Friday | 11:00 AM - 11:00 PM |
| Saturday | 11:00 AM - 11:00 PM |
Visitors:
Visitors Welcome
Tours:
Food:
Brewpub Fare
,
Gluten Free Food
,
Tapas
Other drinks:
Craft Soda
,
Full bar
,
Guest Beers
,
Hard Cider
,
Non-alcoholic
Beer to go:
Growlers
Merchandise:
Hats
Parking:
Parking Lot
Dog Friendly?
Outdoor seating/Patio:
Opening Date:
December 1, 2012
Description
Black Bottle Brewery first opened its doors back in December of 2012. After home brewing for years Sean Nook, the founder and head brewer, pulled a group together to make it a way of life. And why call it Black Bottle you might ask? Cause' calling it any other color of bottle just wouldn't sound as cool.
Located in the heart of Midtown Fort Collins, CO. Black Bottle Brewery not only brews awesome beer in its basement but offers a full food menu through its restaurant. With 40 taps we offer a wide selection of our own pride and joy but don't shy away from opening up our taps to our friends around the industry. Bringing in national favorites such as; Firestone Walker, Jolly Pumpkin, and Deschutes, plus you'll often find a few taps pouring beers from international breweries. In addition, our coolers are always stocked with a crazy good selection of 30-40ish bottled beers. And if you feel like kickin' old school, you can ask for that 40oz of Old E in a brown paper bag. We won't judge, promise.
Beers Brewed by Black Bottle Brewery
This list includes beers brewed currently, previously, or seasonally by Black Bottle Brewery. Contact the brewery for current beer availability.
| Name | Style | ABV | Availability |
| --- | --- | --- | --- |
| I'm on a Boat | Fruit Beer, Witbier | 5.6 | Special Release |
| Cerealiously: Lucky Charms | Milk Stout | 6.2 | Special Release |
| Static Age | American Stout, Coffee Stout | 7.3 | Rotating |
| End Of Days | American Pale Ale | 5.3 | Rotating |
| Carlos | American Brown Ale | 7.5 | Rotating |
| Death From Above | Schwarzbier (black beer) | 5.9 | Rotating |
| Mom! The Meatloaf | Sour Ale | 8.2 | Rotating |
| Cerealiously: Count Chocula | American Stout | | Rotating |
| Cerealiously: Cinnamon Toast Crunch | American Stout | 6.70 | Rotating |
| Angry Elf | Strong Ale | | Special Release |
| Blow Up Your TV | American Wild Ale, Saison / Farmhouse Ale | 3.8 | Special Release |
| Flemish Fury | Saison / Farmhouse Ale | 8.5 | Year-Round |
| Youth Brigade | American IPA | 11.5 | |
| Holy Shit Double wit | Other Imperial Beer, Witbier | 9.8 | |
| Joy division | English Brown Ale | 5.5 | |
| Nook | American IPA | 6.3 | |
| Ginger | American Amber Ale / Red Ale | 6.9 | Year-Round |
| There goes the neighborhood | Rye Beer, Saison / Farmhouse Ale | 6.2 | |
| Ahhh you again | American IPA, Rye Beer | 8.4 | |
| Just a Minor Threat | Fruit Beer, Other Imperial Beer | 12.5 | |
| Kentucky Waterfall | Belgian Blonde Ale | 6.1 | |
| Hopelessly Devoted | Saison / Farmhouse Ale | 4.7 | |
| Dirty Hippy | American Wheat Ale | 6.2 | |
| PDA | Belgian Tripel | 8.7 | |
| Liquid Metal | American Double / Imperial Stout, Rye Beer | 8.0 | |
| Recession Proof | American Porter | 6.5 | |
| Floozy | American Wheat Ale | 5.7 | Year-Round |
| I'm Barley Wine | American Barley Wine | 8.0 | |
| Anarchy Porter | American Porter | 6.5 | |
| Friar Chuck | Kölsch | 6.0 | |
| La Migra | American Wheat Ale | 7.0 | |
| Donkey Punch | Chili Beer, Smoked Beer | 8.5 | |
| Bugger Off | English IPA | 7.5 | |
| Roll Down the Windows Dad, Smoke Lager | Dark Lager, Smoked Beer | 8.7 | |
| Social Insecurity | Belgian / French Ale | 4.9 | Year-Round |
| Hipster | American IPA | 6.0 | Year-Round |