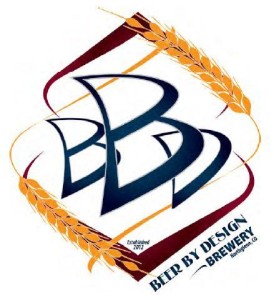 Brewery Details
2100 E 112th Ave.
Northglenn, CO 80233
303-517-2202
www.beerbydesign.com
Hours:
Visitors:
Production Only
Tours:
On Request
Food:
Brewpub Fare
,
Bring Your Own / Order In
,
Food Trucks
,
Popcorn
,
Soft Pretzels
Other drinks:
Craft Root Beer
Beer to go:
Bombers
,
Bottles or cans
,
Growlers
,
Kegs
Merchandise:
Beanies
,
Glassware
,
Hats
,
Shirts
Parking:
Parking Lot
Dog Friendly?
Dogs Welcome
Outdoor seating/Patio:
No
Description
Beer By Design (BBD) Brewery is the first craft brewery in Northglenn, CO. We are a production micro-brewery, producing high-quality beer designed to be enjoyed. We are an independent, traditional style brewer bringing innovation to craft beer design.
At Beer By Design, we believe that fresh quality beer produced locally, using the finest ingredients and without chemicals in processing or for preservation is the key to success among beer drinking enthusiasts.
Beer By Design opens June 1 as Northglenn's first craft brewery by Jonathan Shikes of Westword – 29 May 2013
Beers Brewed by Beer By Design
This list includes beers brewed currently, previously, or seasonally by Beer By Design. Contact the brewery for current beer availability.
| Name | Style | ABV | Availability |
| --- | --- | --- | --- |
| BBD: Imperial Stout | American Double / Imperial Stout | | Rotating |
| Hatch Green Chili Ale | Chili Beer | | Rotating |
| BBD: Oktoberfest | Oktoberfest / Märzen | | Seasonal |
| Harvest Pumpkin Ale | Pumpkin Beer | | Seasonal |
| BBD: Coconut Porter | Coconut Porter | | Rotating |
| Platinum Blonde Ale | Golden or Blonde Ale | 5.3 | Year-Round |
| Lucille Red Ale | American Amber Ale / Red Ale | 5.3 | Year-Round |
| Jacque's Double Black India Pale Ale | Black IPA / American Black Ale | 6.1 | Year-Round |
| Brunette Brown Ale | American Brown Ale | 5.4 | Year-Round |
| Wild Mountain Wheat Ale | American Wheat Ale | 5.4 | Year-Round |
| Copper Mountain Pale Ale | American Pale Ale | 5.5 | Year-Round |
| Cascade Mountain India Pale Ale | American IPA | 5.4 | Year-Round |
| Alpine Mountain Amber Ale | American Amber Ale / Red Ale | 5.9 | Year-Round |
| Prairie Style Porter | American Porter | 6.1 | Year-Round |
| Double Span | American Double / Imperial IPA | 5.9 | Year-Round |
| Cantilever Lager | Standard American Lager | 5.4 | Year-Round |
| American Bungalow Brown Ale | American Brown Ale | 5.4 | Year-Round |