Opening any business can be difficult. Then there's the matter of making it successful. One measure of success can be the demand and desire for a second location. And while in Colorado Springs there are still new breweries opening, we are also seeing a number of established breweries open additional locations to better serve the community.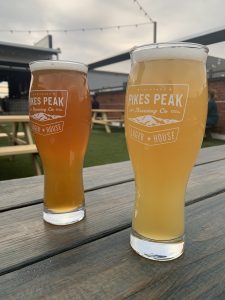 Pikes Peak Brewing Company opened their original location in Monument in 2011. After seeing years of success, Chris Wright Founder, President and Head Brewer, said they "began looking into opening a second location in the summer of 2017." They took their time, looking for the perfect location along with, as Wright told me, a space large enough that they could brew onsite. He feels that, "the consumer likes knowing that some of the beer they are drinking was produced on site." But it wasn't just a space big enough to brew in, as with many real estate decisions it was also about location, location, location.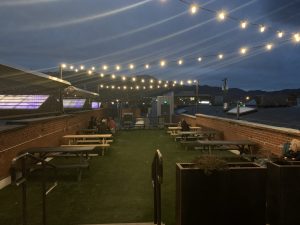 The region that Pikes Peak Lager House finally settled on, Southern Downtown Colorado Springs, has seen an exciting resurgence in the last several years. The area has seen new restaurants move in, as well as existing restaurants renovate and evolve. Many of the buildings were built to store and maintain the city's streetcars in the early 1900s and business owners have embraced this history, paying homage to the past with their décor and desire to unite the community. Wright loved the energy of the area but when "we saw the potential for a rooftop patio, our minds were made up." When learning that a food hall concept called COATI market was going in the same building, for which Lager House would become the anchor, their excitement only grew. 
JAKs Brewing Company co-founder Antonio Lee echoes Wright's sentiment that location was important in choosing where to open a second brewery. Shortly after JAKs opened their original location in Peyton in 2015, they realized the response from the community was more enthusiastic than they expected. They needed a larger site to meet the demand, so they moved into a larger space.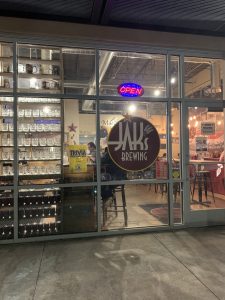 Lee told me that after being open at their larger home for about a year they decided they wanted  to open a second location "that resembled our original location on McLaughlin. We really like the small taproom concept in order to connect with customers." This connection with customers drove JAKs to seek a location with a community feel. They chose the developing area of Northeast Colorado Springs with Lee telling me "We love Banning Lewis and Indigo ranch. Those communities are strong and welcome small businesses with open arms. The communities around the location are very close knit and supportive."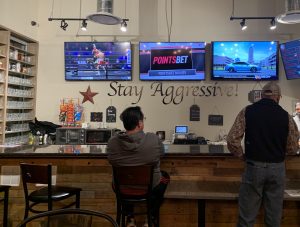 Often there are hiccups while attempting to open a second location. These can range from the expected, such as permitting and construction delays, to the unexpected, which for Wright was opening during reduced capacity requirements due to the COVID-19 pandemic. Both Wright and Lee were pleasantly surprised by how quickly and enthusiastically the community embraced their new locations. Lee tells me how thrilled he was by, "The overwhelming support and excitement with us being there. We are a family that loves to give back and where there is a need… we want to be there." And Wright was happy to find that, "Colorado Springs has fallen in love with the facility almost as fast as we did – especially during COVID times." 
While Colorado Springs continues to encourage and embrace new breweries, the community also loves to support business growth, and is excited to see some of their favorite breweries expand and bring their beers to new parts of the ever-growing city. Peaks N Pines opened their East Colorado Springs location in 2015, and expanded in 2019 to become Fountain's first brewery. Dueces Wild, which opened in 2018, opened their second location in the former space of short-lived 1876 Ale Works in 2019. Whistle Pig Brewing who opened their brewpub in 2016 is preparing to open their second location in the recently renovated TGap Marketplace. For breweries considering opening second locations Lee says, "Find a need and fill it. Stay true to your values of your flagship location and embrace the new community with open arms."