On September 30th in 2015, I took my first picture of a beer and shared it to my Instagram. That post was a turning point in my otherwise uneventful feed. I became a Beer Instagrammer and started down my road of loving craft beer. The photo was of an unnamed Blueberry Wheat in a Peak to Peak Tap Room pilsner glass.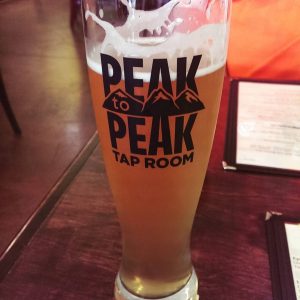 In 2014, Peak to Peak Tap Room opened their doors to the Southeast Aurora community with 20 rotating taps and an attached kitchen that originally housed an independent chef and menu. This modest tap room expanded in 2017 to a brewpub. Adding another 10 taps to accommodate their own brews they became Peak to Peak Tap and Brew.
Only a few weeks out of college, I was broke, unemployed, and needed friends. Over the next few months, Peak to Peak Tap Room (at the time) became my favorite place to escape. I could have a snack and two beers for $25 with tip and it quickly became the best part of my week. I fell in love with styles and beers I had never heard of, that is until I became a regular.
I remember when the bar was about all that was in the tiny place and when they expanded and took over part of the bike store next door. I remember when they started brewing their own beer. My favorite beer they ever made was a Pineapple Habanero Wheat. I love spicy but I'm slightly allergic to pineapple. Yet every well-crafted and balanced sip was worth the risk.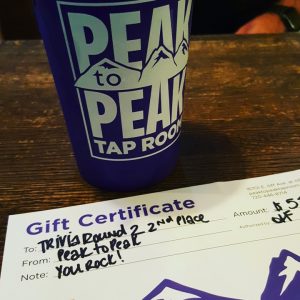 I went to trivia and did fairly well most nights. I did a paint and sip night and still proudly display my efforts to this day. I remember anniversary parties, Two Peak Launch Project releases, (a collaboration series with Two22 Brew and Launch Pad Brewery) Mardi Gras parties, birthdays, themed nights, and a Beer Fight Club gathering.
The first beer club I joined was at Peak to Peak and the first friends I made in the industry were the McKennons and their amazing bar staff.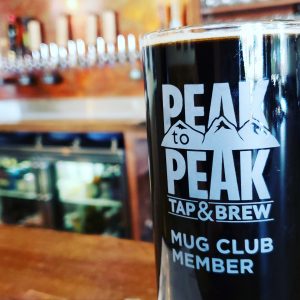 Everything I love about beer, brewing, and breweries started within the walls of Peak to Peak. I cannot be more grateful for this place and what it gave me over the last 5 years of my journey in this amazing industry. While all good stories must end, I'm just glad I got to be a part of this one.