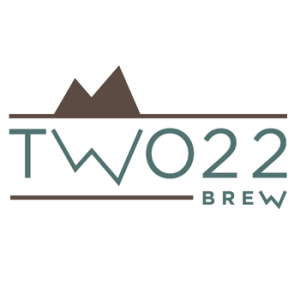 Description
Two22 Brew is a place to socialize, find out about local charities, & give where you live – all while enjoying a great beer.
Two22 Brew is partnered with a small, local family foundation. Their mission is to carry out a broad range of charitable gifting to support Colorado entities in the fields of education, environmental action, and whole person enrichment.
Two22 Brew will give back $2.22 of every $10 of profit to local non-profits.
Beers Brewed by Two22 Brew
This list includes beers brewed currently, previously, or seasonally by Two22 Brew. Contact the brewery for current beer availability.
| Name | Style | ABV | Availability |
| --- | --- | --- | --- |
| Two22: White IPA | Witbier | 6.7 | Seasonal |
| Topaz IPA | American IPA | 4.9 | Seasonal |
| Namesake Double IPA | American Double / Imperial IPA | 8.9 | Seasonal |
| Two22: Imperial Stout | American Double / Imperial Stout | 8.4 | Seasonal |
| BOO!22 | Pumpkin Beer | 6.0 | Seasonal |
| Two22: Amber | American Amber Ale / Red Ale | 6.2 | Seasonal |
| Two22: Abbey Ale | Saison / Farmhouse Ale | 6.0 | Seasonal |
| Two22: Hefeweizen | Hefeweizen / Weiss bier | 5.25 | Rotating |
| Two22: Coffee Porter | Coffee Porter | 6.9 | Rotating |
| Two Hop IPA | American IPA | 7.4 | Seasonal |
| Two22: Saison | Saison / Farmhouse Ale | 8.4 | Rotating |
| Patio Peach | Fruit Beer | 6.5 | Rotating |
| Two22: Wheat | American Wheat Ale | 5.6 | Seasonal |
| Two22: Brown | American Brown Ale | 6.0 | Rotating |
| Imperial Melon IPA | American Double / Imperial IPA | 8.9 | Seasonal |
| Two22: American Pale Ale | American Pale Ale | 5.0 | Rotating |
| Two22: Simcoe IPA | American IPA | 6.9 | Rotating |
| Red Cinnamon | American Amber Ale / Red Ale | 7.6 | Seasonal |
| Two22: Chocolate Porter | American Porter | 5.1 | Seasonal |
| Two22: Session IPA | American IPA | 4.3 | Year-Round |
| Two22: Milk Stout | Milk Stout, Nitro | 5.25 | Year-Round |
| Two22: Blonde | Golden or Blonde Ale | 5.25 | Year-Round |