2017 brought copious growth to the Colorado craft beer scene with 30 new breweries opening their doors. To say the least, it was an exciting year with plenty of events to celebrate. Unfortunately, with growth there is sometimes reduction and 15 breweries across our great state were liquidated, sold and closed shop for various reasons, but not without a spark of optimism for change coming in 2018.
2017 kicked off with the closure of 1933 Brewing Company in Fort Collins on January 1st. The brewery had been open since 2014 and was the 12th brewery to open out of the 20 that currently exist in Fort Collins. With a couple solid years of success, the decision was made to sell to head brewer Zach Wilson and his fiancé, Laura. The couple had planned to close the location for rebranding and thus, Purpose Brewing was born in August.
Northern Colorado took a big hit and lost a total of 3 breweries. Among them, Pateros Creek Brewing and Fort Collins Brewery. Pateros Creek was originally known as Horsetooth Brewing and had been open since 2011 and, due to a development and remodeling project in Old Town, shut their doors due to rent hikes in early April. Fort Collins Brewery, owned by the Peters Family, ended their 13 year run with the cessation of their brewery and taproom on East Lincoln Avenue in June. The location was purchased by Red Truck Beer, a Canadian craft brewing company based in Vancouver, to commence U.S. operations with plans to occupy the space with a brewpub to open in spring of 2018.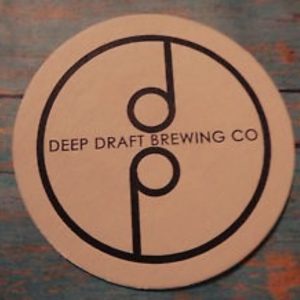 Similar to the fate of FCB, Deep Draft Brewing in Denver closed October 24th after a long awaited purchase by Asheville, NC craft brewery Thirsty Monk. Plans to bring the Thirsty Monk's classic beer styles with Belgian yeast and twists to the state of craft beer and several other satellite locations including Portland, OR are in the works. Brian Grace, the former head brewer at Crooked Stave, will oversee the new location which is set to open mid-January 2018.
Denver celebrated the conjoining of Wits End Brewery and Strange Craft Brewing on December 1st when Wits End closed their doors and moved to Strange's taproom located in Northwest Denver on 13th and Zuni Street. A name change with the combining of the breweries has not occurred and they are currently operating under Strange Craft Brewing. Tyler Bies will now operate as the head brewer with help with Strange Craft founder, Tim Myer's focus on strengthening their new brand. Both breweries had suffered due to the brewery boom in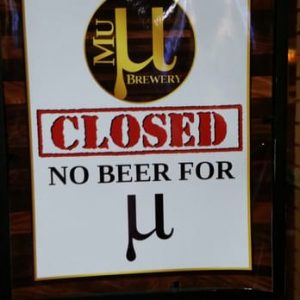 Denver and increase in competition over the past few years.
Mu Brewery opened back in June of 2014 off of East Colfax in the center of Aurora's Cultural Arts District. With ambitions to bring a different ambiance to the infamous 26 mile avenue by being the first brewery to occupy Colfax, Mu offered unique flavors and atmosphere. Former owner and brewer, Nathan Flatland, had high hopes that, although the location was not ideal, those fond of beer would visit regardless. This unfortunately was not the case as Flatland posted to Mu's Facebook page in early February that their doors would be closing February 18th along with an announcement to celebrate by liquidating the brewery's remaining beer. News of another brewery or business has not been mentioned since Mu's closure.
Rowdy Mermaid Kombucha in Boulder glistened of promise for delicious, kombucha beers with their opening in August 2016. While the company had obtained their brewery license in hopes to brew said beers, the original taproom was closed February 1, 2017. For those who enjoy fermented beverages sans alcohol, Rowdy Mermaid re-opened in September of this year off Valmont Road inside The Rayback Collective and are now serving refreshing, lightly effervescent, healthy infusions. Their beverages can also be found on occasion at Whole Foods Market along the Front Range.
Another notable mention in the Boulder area was the closure of Shine Brewing Company which had been open since 2011. Shine was known as a gathering place with sustainable brewing practices along with standing among the handful of women-owned breweries in the United States. Decisions made to move the restaurant portion of their operation from their location off the Pearl Street mall to a new location just outside of downtown Boulder in September allowed the space to be occupied by rapidly growing The Post Brewing.
One of the oldest and longest running breweries in Colorado, Walnut Brewery, closed in June. Walnut Brewery was formally owned by Tennessee-based CraftWorks Restaurants & Brewery Group. A transfer of ownership to Boulder Beer's Frank Day and his wife, Gina, who is a part-owner of the brewery, commenced resulting in a quick flip for Boulder Beer on Walnut to open its doors in July. Walnut Brewery had been open since 1990.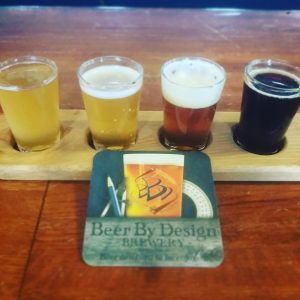 East of Boulder, Northglenn's Beer by Design concluded their four-year-run with a recent closure on December 3rd. The location will now serve as an addition to Leadville based Periodic Brewing to help with meeting production demands during mountain peak season. Beer by Design was known for their unique flavors and friendly, local staff. Periodic Brewing hopes to bring the mountain town feel to the Front Range with this expansion.
Moffat Station, located in Winter Park, was in operation from 2014- August 2017. They shut down brewing operations and hotel now refers to it as Moffat Station Restaurant and Bar and remains a hot spot for unwinding after a day at the slopes while taking in magnificent mountain views.
Backcountry Brewery, in operation from September 2006-Oct 31 2017 in Frisco was bought by Broken Compass Brewing after longtime owners and brothers, Charlie and Joe Eazor decided to retire but couldn't find anyone in their family to take over for them. Broken Compass has now grown to be a local favorite and this location serves as a perfect expansion.
In Broomfield, Colorado-founded brewery chain, CB & Potts location at the Flatirons Mall closed in October after being open for 16 years. As of November, the building owner still seeks another brewery's interest in purchasing the space as all of the restaurant and brewing equipment was left behind.
Heading south to Colorado Springs, Triple S Brewing owners Steve and Sarah Stowell announced their permanent closure  in late August after being open for almost 2 years. Reports of a new brewery owner had been made on what was Triple S' website and with the finalization of the sale in early September, Stowell confirmed that Brass Brewing Co. is bringing a brand new brewery with plans to open in spring of 2018.
Pagosa Springs' Wolfe Brewing also closed in August and the location is now The Backyard at Pagosa Springs. Unfortunately, the location no longer brews beer, however, they are now offering a selection of craft beer, food and cocktails. Wolfe Brewing had been open since September of 2014 and had created a reputation for their pizza.
For those who are brave enough to venture close to the Colorado/New Mexico Border, Cañon City's one and only brewery, Royal Gorge Brewing Co., closed in June. The brewery had been open since 2011 and has now converted into a Colorado taphouse featuring beers from breweries such as Left Hand, Ska, and Tommy Knocker. The Royal Gorge Brewing Co. name has remained with a slight alternation by adding restaurant, however, they no longer brew beer at the location.
So, as 2017 draws to a close, we bid farewell to some really great breweries and raise our glasses to all those who will be pioneering new adventures and locations and joining us in 2018.
Cheers!