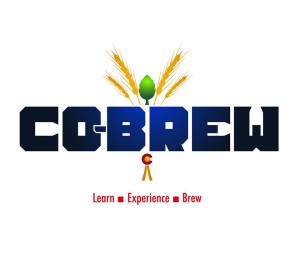 Brewing your first beer takes time and money. Many hours of research goes into recipe formulation and you must purchase the proper equipment and ingredients. It's a daunting task, to say the least. That's where CO-Brew comes in. Perfectly situated in the heart of Denver, CO-Brew is Denver's first and only homebrewing store, brew-on-premises and brewery, all in one location.  Whether it's your first homebrew beer or your hundredth, CO-Brew is the place for you.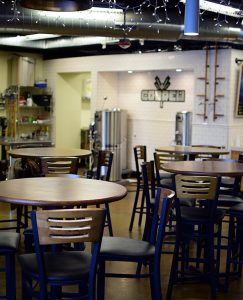 Husband and wife duo Jamie and Janna Williams opened the store in May 2015 and it's been a whirlwind ever since. Jamie, a former Audi mechanic, has been an avid homebrewer for many years. Due to the lack of homebrewing stores within easy access of their Capitol Hill home, the Williams were determined to open a store where you could purchase supplies, brew a batch of beer, and enjoy a pint. While it took longer than expected to get up and running (mainly due to the extra steps for licensing and regulation), that hard work paid off in the end as you can now enjoy one of CO-Brew's eight rotating taps as well as brew on one of their Blichmann BrewEasy systems.  CO-Brew provides only the highest quality ingredients, equipment, and local products for their customers. You'll find the likes of Briess Malts, YCH Hops, Blichmann Engineering, Inland Island, Root Shoot, Voss Farms and Bootleg Biology on their shelves.  They're also keen to carry new and unique products, like Hop Hash (a high Alpha Acid hop resin that's left over from the pelletizing process), as well as parts for kegging systems, all-in-one homebrewing kits, cleaning supplies, and much more.  They even allow customers to be fully hands-on with weighing and milling their own grains. In fact, Jamie is proud to say that they not only serve the local homebrewing community, but they are often a source for last minute ingredients and parts for local breweries.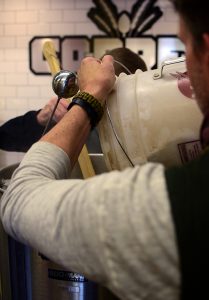 The Williams stressed the importance of sharing the combined knowledge of CO-Brew's staff with the public. You'll find a number of classes hosted by CO-Brew, with brewing boot camp, sensory panels and BJCP training to name a few.  CO-Brew is also home to one of Denver's homebrewing clubs, The Grist Busters, which meets the second Tuesday of every month. Jamie and Janna actively participate in the club and recently collaborated with them on a brewing session to create a Hawaiian Stout, which is now on tap for Stout Month at Denver Bicycle Café. Knowing that the population within the Capitol Hill neighborhood predominantly reside within apartments and condos, the Williams felt that the brew-on-premises side of their business was crucial. From recipe selection to packaging the final product, they're able to facilitate the whole process in-house. With the different price points for ten and twenty gallon batches being all-inclusive, CO-Brew makes the process of brewing easy and affordable, which is perfect for individual homebrewers, company outings and birthday parties alike.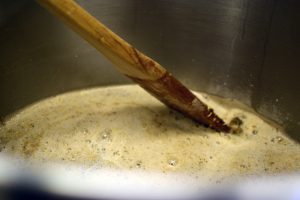 Currently the Williamses do not have plans for expanding the brewery or distributing outside of the occasional guest tap, but that doesn't mean they aren't busy with professionally brewing. Besides keeping their ever rotating taps fully stocked, they plan on participating in several local beer festivals, such as the Great American Beer Festival and Collaboration Fest – where they'll be collaborating with Southern Homebrew and Grandma's House. Jamie also noted that they're planning a limited bottle release for at least one of their barrel aged beers this year. Needless to say, if you're in need of anything remotely related to beer, whether it be a homebrewing class, ingredients for your next batch or just a pint on your way home from work, you should give CO-Brew a try.