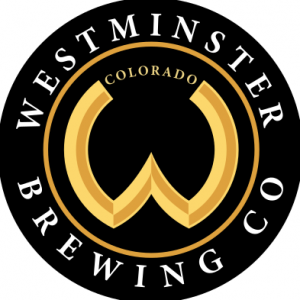 Description
Imagine a little, community-focused brewery looking to make thirsty neighbors and friends a great product, then find it tucked away in a casual, friendly setting and you are at the Westminster Brewing Company! Located in our namesake city on the Front Range of awesome Colorado, this production brewery's main objective is to serve our community and help craft beer fans, both seasoned and the newly initiated, find the varieties and flavors they desire.
Beers Brewed by Westminster Brewing Company
This list includes beers brewed currently, previously, or seasonally by Westminster Brewing Company. Contact the brewery for current beer availability.
| Name | Style | ABV | Availability |
| --- | --- | --- | --- |
| St. Pivo | Czech Pilsener | 5.2 | Rotating |
| Olde Greed | American Double / Imperial Stout, Wood / Barrel Aged Beer | 10.5 | Rotating |
| Quetzal IPA | American IPA | 7.8 | Seasonal |
| Clocktower Brown | American Brown Ale | 6.4 | Rotating |
| 3 Wisemen | Christmas / Winter / Specialty Spiced Beer, Vanilla Porter | | Seasonal |
| 4 Horses | American IPA | | Rotating |
| Smokin' Wiccan | Pumpkin Beer, Smoked Beer | | Special Release |
| Sir Walter Pale | American Pale Ale | | Rotating |
| Zapft | Oktoberfest / Märzen | | Seasonal |
| 1066 | English Bitter | 4.7 | Rotating |
| Cain | Black IPA / American Black Ale | | Seasonal |
| Olde Moses | American Porter, Wood / Barrel Aged Beer | | Rotating |
| Moses | American Porter | 6.1 | Rotating |
| North Church Pale | American Pale Ale | 5.2 | Year-Round |
| Shiva | English IPA | | Rotating |
| 12 Apostles | Kölsch | 6.1 | Rotating |
| WBC Imperial Stout | American Double / Imperial Stout, Wood / Barrel Aged Beer | 8.5 | Seasonal |
| Red Eire | Irish Red Ale | 5.4 | Rotating |
| WBC Spring Pale | American Pale Ale | | Seasonal |
| WBC American Wheat | American Wheat Ale | | Rotating |
| Olde Shiva | English IPA, Wood / Barrel Aged Beer | | Rotating |
| Olde American Pale | American Pale Ale, Wood / Barrel Aged Beer | | Special Release |
| Olde 1066 | Extra Special / Strong Bitter (ESB), Wood / Barrel Aged Beer | | Special Release |
| Olde Red | Irish Red Ale, Wood / Barrel Aged Beer | | Special Release |