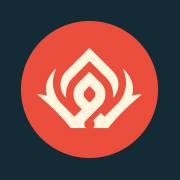 Brewery Details
6733 W Colfax Ave.
Lakewood, CO 80214
303-233-3742
www.westfaxbrewingcompany.com/
Hours:
Mon-Thurs: 4:00pm-10:00pm :: Fri: 2:00pm-11:00pm :: Sat: 12:00pm-11:00pm :: Sun: 12:00pm-8:00pm
Visitors:
Private Tastings Available
,
Visitors Welcome
Tours:
On Request
,
Scheduled
Food:
Bring Your Own / Order In
,
Food Trucks
,
Snacks
,
Soft Pretzels
Other drinks:
Guest Beers
,
Kombucha
,
Non-alcoholic
Beer to go:
Crowlers
,
Growlers
,
Kegs
Merchandise:
Gift Cards
,
Glassware
,
Hats
,
Hoodies
,
Shirts
,
Stickers
Parking:
Parking Lot
Dog Friendly?
Dogs Welcome
Outdoor seating/Patio:
Yes
Opening Date:
March 19, 2016
Description
The mission of WestFax Brewing Company is to artfully craft quality brews that everyone can enjoy. Whether the beer meets a style guideline or not the beer will be of the highest quality, and most importantly taste delicious.
WestFax Brewing Company is a craft brewery located in the beercentric Denver metro area. More specifically on the infamous wickedest street in America, Colfax Avenue; and right next to the similarly infamous Casa Bonita. The brewery is part of the renaissance of the West Colfax corridor.
Beers Brewed by WestFax Brewing Company
This list includes beers brewed currently, previously, or seasonally by WestFax Brewing Company. Contact the brewery for current beer availability.
| Name | Style | ABV | Availability |
| --- | --- | --- | --- |
| Power of Ten | Belgian Tripel | 10 | Rotating |
| Coffee Session | Specialty Beer | 4.0 | Rotating |
| Blootylicious Blueberry Wheat | Fruit Beer | 4.8 | Rotating |
| Short and Wide | American Stout | 5.5 | Rotating |
| Death Star Dubbel | Belgian Dubbel | 9.7 | Rotating |
| Chili Ale | Chili Beer | 7.0 | Rotating |
| Wicked Street Wheat | Hefeweizen / Weiss bier | 4.9 | Rotating |
| Parking Lot Lager | Vienna Lager | 4.8 | Rotating |
| Yellow Nugget | American Pale Ale | 5.5 | Rotating |
| 99 Problems | American Double / Imperial IPA | 9.0 | Rotating |
| 40 West IPA | American IPA | 6.5 | Rotating |
| Premature Pumpkination | Pumpkin Beer | 6.0 | Seasonal |
| The Fighting Irish Red Ale | Irish Red Ale | 5.4 | Rotating |
| Fresh and Furious Wet Hop Ale | Wet Hop Beer | 6.6 | Rotating |
| Tears of our Enemies | Scotch Ale / Wee Heavy | 7.4 | Rotating |
| Colfax Cream Ale | Cream Ale | 5.1 | Rotating |
| Cowboys vs. Hipsters | American IPA | 6.5 | Rotating |
| Dark Intent | American Porter | 5.6 | Rotating |
| Swole Stout | American Double / Imperial IPA, Coffee Stout | 8.0 | Seasonal |
| IPA is the New Black | Black IPA / American Black Ale | 6.7 | Rotating |
| Fa Ra Ra Ra Raaa | Christmas / Winter / Specialty Spiced Beer | 7.8 | Seasonal |
| Winter Warmer | Christmas / Winter / Specialty Spiced Beer | 7.8 | Seasonal |
| Belgian Blonde | Belgian Blonde Ale | 5.5 | Rotating |
| Concussion Protocol | Belgian Quadrupel Ale | 11.4 | Rotating |
| Two by Ale | American Pale Ale | 5.5 | Year-Round |
| Peach Saison | Fruit Beer | 5.8 | Rotating |
| Worldly Pale Ale | American Pale Ale | 6.5 | Year-Round |
| ESB | Extra Special / Strong Bitter (ESB), Nitro | 5.4 | Year-Round |
| IPA #1 | American IPA | 7.2 | Year-Round |
| Casa Roja | American Amber Ale / Red Ale | 7.3 | Year-Round |
| Oatmeal Vanilla Porter | Nitro, Vanilla Porter | 5.4 | Year-Round |