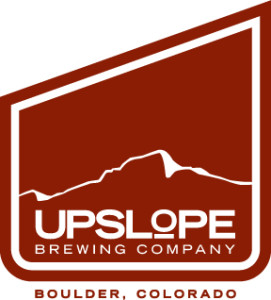 Brewery Details
1501 Lee Hill Rd. Unit 20
Boulder, CO 80304
303-449-2911
www.upslopebrewing.com
Hours:
Daily 2:00pm-10:00pm
Visitors:
Visitors Welcome
Tours:
Scheduled
Fri & Sat: 4:00pm
Food:
Bring Your Own / Order In
,
Food Trucks
Other drinks:
Beer to go:
Growlers
Merchandise:
Beanies
,
Gift Cards
,
Glassware
,
Hats
,
Hoodies
,
Koozies
,
Other
,
Shirts
,
Stickers
Parking:
Dog Friendly?
Outdoor seating/Patio:
Opening Date:
November 1, 2008
Description
Upslope Brewing Company is proud to deliver supremely palatable, quality ales and lagers that are bursting with flavor. Hand-crafted in small batches, our beer is nothing but pure goodness, served up in a portable, recyclable aluminum can for the on-the-go beer enthusiast. Using only the purest ingredients–snowmelt, premium Rahr malts, Patagonian hops, and brewer's yeast–we expertly coax our beer until it reaches optimum flavor. It's about the encounter, it's about the can, but most of all it's about the craft.
Upslope also has a second location in Flatiron Park.
Beers Brewed by Upslope Brewing Company (Lee Hill)
This list includes beers brewed currently, previously, or seasonally by Upslope Brewing Company (Lee Hill). Contact the brewery for current beer availability.
| Name | Style | ABV | Availability |
| --- | --- | --- | --- |
| Dragonfly Coffee Belgian Dubbel | Belgian Dubbel | 7.4 | Rotating |
| Passion Fruit Belgian Pale Ale | Fruit Beer | 7.5 | Rotating |
| Japanese Dry Lager | Japanese Lager | 4.4 | Rotating |
| Blood Orange Saison | Fruit Beer | 6.0 | Rotating |
| Thai Style White IPA | Spice / Herb / Vegetable Beer, Witbier | 6.5 | Seasonal |
| Manhattan Style Rye Ale | Rye Beer, Wood / Barrel Aged Beer | 10.4 | Special Release |
| 2011 Nitro Barley Wine | American Barley Wine, Nitro | 16 | Special Release |
| Sour Belgian Pale Ale | Sour Ale | 8.0 | Rotating |
| Upslope: Saison | Saison / Farmhouse Ale | 6.6 | Rotating |
| 6th Anniversary: Imperial Saison with Grape Must | Fruit Beer, Other Imperial Beer | 7.7 | Special Release |
| Leopold Bros. Barrel Aged Brown Ale | American Brown Ale, Wood / Barrel Aged Beer | 7.6 | Special Release |
| Upslope: Oatmeal Stout | Oatmeal Stout | 5.0 | Seasonal |
| Blackberry Belgian Style Pale Ale | Belgian Pale Ale, Fruit Beer | 7.5 | Rotating |
| Upslope: Foreign Style Stout | Foreign Export Stout | 6.9 | Seasonal |
| Upslope: Christmas Ale | Christmas / Winter / Specialty Spiced Beer | 8.2 | Seasonal |
| Upslope: Pumpkin Ale | Pumpkin Beer | 7.7 | Seasonal |
| Upslope: Belgian Style Pale Ale | Belgian Pale Ale | 7.5 | Seasonal |
| Upslope: Craft Lager | Premium American Lager | 4.8 | Year-Round |
| Upslope: Brown Ale | American Brown Ale | 6.7 | Year-Round |
| Upslope: India Pale Ale | American IPA | 7.2 | Year-Round |
| Upslope: Pale Ale | American Pale Ale | 5.8 | Year-Round |