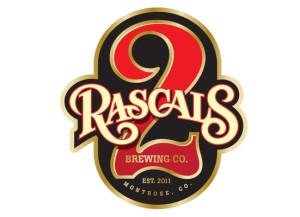 Description
The "Two Rascals" are Daniel and Brandon, wildland firefighters with the dream of starting a brewery together. When not protecting our beautiful state from fire, they can be found homebrewing, working on recipes, studying the business of craft brew and spending time with family and friends.
The Rascals have been dreaming up their brewery for three years. As of 2012, they are no longer dreaming but instead, putting in the man hours and hard labor it takes to build a brewery in a historic building.
The "Two Rascals Brewing Company" provides much needed distribution of local craft brewed beer to the western slope. Their general concept is to offer a variety of craft beers; ranging from light to full-bodied flavors.
Beers Brewed by Two Rascals Brewing
This list includes beers brewed currently, previously, or seasonally by Two Rascals Brewing. Contact the brewery for current beer availability.
| Name | Style | ABV | Availability |
| --- | --- | --- | --- |
| Raspberry Sour Brown | Sour Ale | | Special Release |
| Two Rascals: Belgian | Belgian Pale Ale | 7.3 | Rotating |
| Two Rascals: Blonde | Golden or Blonde Ale | 4 | Rotating |
| Two Rascals: Scottish Ale | Scottish / Irish Ale | | Rotating |
| Citra Pale Ale | American Pale Ale | 4.8 | Rotating |
| Two Rascals: Strong Ale | Strong Ale | | Rotating |
| Two Rascals: Imperial IPA | American Double / Imperial IPA | | Rotating |
| Two Rascals: Wheat | American Wheat Ale | | Year-Round |
| Two Rascals: Pilsner | Classic American Pilsener | | Year-Round |
| Two Rascals: Irish Red | Irish Red Ale | 5.5 | Year-Round |
| Two Rascals: Brown | American Brown Ale | | Year-Round |
| Two Rascals: Stout | American Stout | 5.5 | Year-Round |
| Two Rascals: Amber | American Amber Ale / Red Ale | 5 | Year-Round |
| Two Rascals: IPA | American IPA | 6.5 | Year-Round |