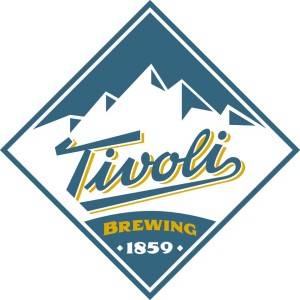 Description
The Tivoli Beer story traces its roots to 1859, when German immigrant John Good founded a brewery in the newly settled town of Denver. Known as the Rocky Mountain Brewery, Sigi's Brewery, the Milwaukee Brewery, and in 1900 renamed Tivoli, the brewery would become one of the largest breweries in the West, selling its light golden lager nearly everywhere west of the Mississippi until closing its doors in 1969. In 2012, a group of Colorado Natives formed Tivoli Brewing Company to bring historic Colorado Beers back to life.
Beers Brewed by Tivoli Brewing Company
This list includes beers brewed currently, previously, or seasonally by Tivoli Brewing Company. Contact the brewery for current beer availability.
| Name | Style | ABV | Availability |
| --- | --- | --- | --- |
| Brut-iful IPA | Brut IPA | 6.0 | Year-Round |
| Roadrunner Red | American Amber Ale / Red Ale | 5.0 | Year-Round |
| Hi En Brau Dunkel Lager | Munich Dunkel | 5.5 | Seasonal |
| Fallen Hero Red Altbier | Altbier | 5.5 | Seasonal |
| She's my Cherry Pie Lager | Fruit Beer | 10 | Seasonal |
| Strawberry Mint Berliner Weiss | Berliner Weissbier | 4.5 | Seasonal |
| Tivoli Union Marzen | Oktoberfest / Märzen | 5.5 | Seasonal |
| Bohemian Girl Pilsner | German Pilsener (Pils) | 4.5 | Year-Round |
| Sigi's Wild Horse | American Brown Ale | 6.7 | Year-Round |
| Helles Lager | Munich Helles | 5.1 | Year-Round |