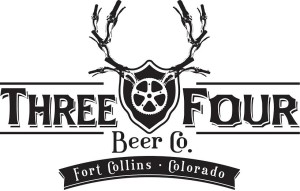 Description
The goal of Three Four Beer Company is to promote a one-of-a-kind brewpub experience that only the Road 34 family can offer. We strive to offer our customers some of the best tasting food, beer, wine, spirits, and cocktails possible, served by an informed, knowledgeable, and enthusiastic staff, while maintaining a relaxed, comfortable, and un-pretentious atmosphere. Of course, we do all of these things while trying to stay true to the Road 34 ethos that bikes are better than cars, dirt is better than pavement, music should be listened to loud, weird is better than mundane, and life is meant to be enjoyed, so don't be a jerk.
The brewpub has between 40 and 50 tap handles featuring some of the best beer on the planet, including several offerings produced onsite on our small but powerful 3 barrel brewhouse. Being that craft beer is our passion, as well as the centerpiece of the brewpub, we work tirelessly to make sure all facets of the brewing industry are represented in the extensive draft, bottle and cellar lists.
Additionally, we are partnered with Lazo Foods of Boulder, CO to bring Fort Collins a truly unique dining experience. Lazo Foods makes Argentinian inspired empanadas that are unique and delicious. In the words of Christian Saber, co-owner of Lazo Foods, he takes, "…great care to cook with the highest quality ingredients available in the market. An important part of this is his commitment to buy only locally raised natural meats and work with as many local producers as possible. You can tell the difference in every bite". Three Four Beer Company cooks the empanadas to order, and we are sure you will agree that they are absolutely delicious, and unlike any other dining experience in the city.
Beers Brewed by Three Four Beer Company
This list includes beers brewed currently, previously, or seasonally by Three Four Beer Company. Contact the brewery for current beer availability.
| Name | Style | ABV | Availability |
| --- | --- | --- | --- |
| Hop Experiment V. 1 | American IPA | | Special Release |
| Smash Test Dos | American Pale Ale | | Rotating |
| Robust Porter | American Porter | | Rotating |