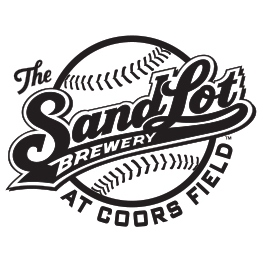 Description
The SandLot Brewery was established in Coors Field in 1995, the first brewery inside a Major League Ballpark. Brew masters Tom Hail and Mike Miller brew approximately 1,500 barrels of beer per year. Over the years The SandLot Brewery has won numerous awards including 47 GABF medals (more to come) and The World Beer Cup. You can enjoy these award-winning beers in the taproom during any Colorado Rockies home game.
Beers Brewed by The Sandlot Brewery
This list includes beers brewed currently, previously, or seasonally by The Sandlot Brewery. Contact the brewery for current beer availability.
| Name | Style | ABV | Availability |
| --- | --- | --- | --- |
| Slugger's Stout | American Stout | 5.5 | Seasonal |
| Right Field Red | American Amber Ale / Red Ale | 5.5 | Seasonal |
| Small's Pilsner | Classic American Pilsener | 5.1 | Seasonal |
| Second Hand Smoke | Smoked Beer | 7.5 | Rotating |
| Barmen® Pilsner | German Pilsener (Pils) | 5.1 | Year-Round |
| Herman Joseph's® Private Reserve | German Pilsener (Pils) | 5.4 | Seasonal |
| Belly Slide Wit | Witbier | 5.4 | Seasonal |
| Farmhouse Red Ale | Saison / Farmhouse Ale | 5.4 | Not Available / Discontinued |
| Rounder | Belgian Pale Ale | 5.6 | Not Available / Discontinued |
| Tongue Thai-ed | Spice / Herb / Vegetable Beer | 7.5 | Not Available / Discontinued |
| Pine in the Neck | American Double / Imperial IPA | 7.5 | Not Available / Discontinued |
| Blake Street Lager | Standard American Lager | 5.1 | Seasonal |
| Wicked Hop IPA | American IPA | 6.0 | Year-Round |
| Blue Moon Belgian White | Witbier | 5.4 | Year-Round |