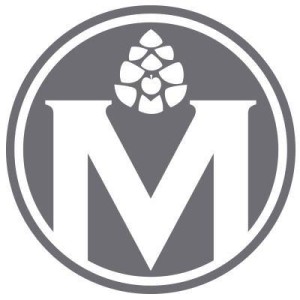 Brewery Details
500 Briggs St.
Erie, CO 80516
303-905-0620
theoldmine.com/
Hours:
Mon: 4:00pm-8:00pm :: Tues-Thurs: 11:00am-9:00pm :: Fri-Sat: 11:00am-10:00pm :: Sun: 12:00pm-8:00pm
Visitors:
Visitors Welcome
Tours:
On Request
Food:
BBQ
,
Brewpub Fare
,
Gluten Free Food
,
Pizzeria
Other drinks:
Gluten Free/Gluten Reduced Beer
,
Guest Beers
,
Hard Cider
,
Limited bar
,
Non-alcoholic
Beer to go:
Bombers
,
Growlers
Merchandise:
Glassware
,
Hats
,
Shirts
Parking:
Street Parking
Dog Friendly?
Outdoor seating/Patio:
Yes
Description
Operating from 500 Briggs St. at the old mercantile building in Historic Downtown Erie, Colorado, we feature in-house hard cider alongside the best beer in the world both on 15 taps and in bottles from our beer cellar. We also feature in-house Artisan Pizza and 12 hr. smoked Jurassic Pork (both in Gluten-free options). As loyal Erie residents and beer lovers, our vision is simple: connect the local community and connect the beer community. We wanted to create a welcoming atmosphere for you and your friends to sit and enjoy beer, cider and collaborations with the best breweries in the world.
Handlebar Hard Cider. Craft Beer. Artisan Pizza. Jurassic Pork. Collaborations. Relaxation. Laughs. Conversation. Passion. Creativity. Happy times… Welcome to The Old Mine.
Beers Brewed by The Old Mine Cidery & Brewpub
This list includes beers brewed currently, previously, or seasonally by The Old Mine Cidery & Brewpub. Contact the brewery for current beer availability.
| Name | Style | ABV | Availability |
| --- | --- | --- | --- |
| Gin N' Juice | Fruit Cider | 10 | Rotating |
| Fresh Hopped Imperial Tart | Common Cider, Other Imperial Beer, Wet Hop Beer | 10 | Rotating |
| Chocolate Pyrite | Fruit Cider, Other Imperial Beer, Wood / Barrel Aged Beer | 10.5 | Special Release |
| Pyrite | Fruit Cider, Other Imperial Beer, Wood / Barrel Aged Beer | 10.5 | Special Release |
| '49er Session Cider | Fruit Cider | 4.9 | Rotating |
| Green Apple Cider | Fruit Cider | 5.8 | Rotating |
| Cana | Fruit Cider, Other Imperial Beer, Wood / Barrel Aged Beer | 10.5 | Special Release |
| Sidra | Fruit Cider, Wood / Barrel Aged Beer | 10.5 | Special Release |
| Sweet Tart Cider | Fruit Cider | 6.5 | Rotating |
| Imperial Hard Cider | Fruit Cider, Other Imperial Beer | 10.5 | Rotating |
| Handlebar Hard Cider | Fruit Cider | | Year-Round |