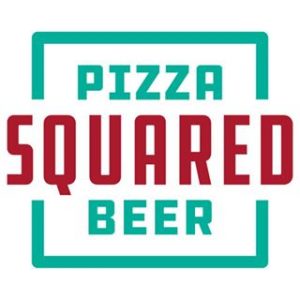 Description
NOTE: As of 12/11/2018, Squared Pizza is closed. See more information at http://www.dailycamera.com/top-business/ci_32324533/squared-pizza-boulder-shuts-its-doors
Squared Pizza + Beer is the coming together of the greatest pizza tradition brought from the Detroit region and Colorado's beloved tradition of craft brewing – pairing Boulder's first brewpub and now Boulder's first Detroit-style pizzeria. Squared's Detroit-style pizza elevates familiar flavors to extraordinary utilizing a unique dough, square pan, proprietary sauce, and a special cheese blend that is baked to the pizza's edge lending to a signature caramelized crust. Our lineup of "brewed in-house" beer will ensure a brew for every palate with rotating Darks, Hoppy Pilsners, Hefeweizens, Pale Ales and Sours, and a lineup of heritage brews like Boulder Beer's Buffalo Gold, Due East New England-Style IPA, '79 Lager and 1123 IPA,rotating small batch and "experimental".Find your favorite pizza and craft beer and take it home with Squared's "Pizza and Growlers" to go! Check out our fantastic "Square Deal" or Happy Hour – both available daily!
Boulder Beer's Short-Lived Walnut Spot Will Become Detroit-Style Pizza Pub by Westword – 30 Aug 2018
Downtown Boulder's Walnut Brewery Will Be Replaced by Boulder Beer Company by Jonathan Shikes of Westword – 12 May 2017
Boulder's Walnut Brewery to close, ending 27-year tradition by Daily Camera – 11 May 2017
Beers Brewed by Squared Pizza + Beer
This list includes beers brewed currently, previously, or seasonally by Squared Pizza + Beer. Contact the brewery for current beer availability.
| Name | Style | ABV | Availability |
| --- | --- | --- | --- |
| Iron Lion | Hefeweizen / Weiss bier | 5.3 | Rotating |
| Nothing Too Fancy | American Pale Ale | 5.1 | Special Release |
| Bump 'n' Rind | Fruit Beer | 5.6 | Seasonal |
| Pulp Fusion | American IPA | 6.5 | Year-Round |
| 1123 IPA | American IPA | | Year-Round |
| Old Elk | American Brown Ale | 5.5 | Year-Round |
| St. James Red | Irish Red Ale | 4.7 | Year-Round |
| Shake | American Porter | 5.9 | Year-Round |
| Buffalo Gold | Golden or Blonde Ale | 4.8 | Year-Round |
| Mojo | American IPA | 7.2 | Year-Round |