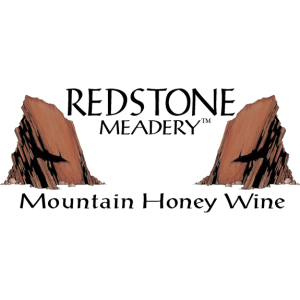 Description
David Myers founded Redstone Meadery in 2001. He started the Boulder, Colorado company with the 'natural philosophy' that he produces high quality honey wines. All of the products are gluten-free and no sulfites added!
Redstone Meadery produces hand-crafted, award-wining meads (honey wines). Made using pasteurization, never boiled. Good Enough for Zeus, Good Enough for You!
Beers Brewed by Redstone Meadery
This list includes beers brewed currently, previously, or seasonally by Redstone Meadery. Contact the brewery for current beer availability.
| Name | Style | ABV | Availability |
| --- | --- | --- | --- |
| 2002 Red Raspberry Reserve | Melomel (Fruit Mead) | 13 | Special Release |
| 2003 Boysenberry Reserve | Melomel (Fruit Mead) | 13.5 | Special Release |
| 2004 Cyser Reserve | Cyser (apple Melomel) | 13 | Special Release |
| 2005 Black Raspberry Reserve | Melomel (Fruit Mead) | 13 | Special Release |
| 2006 Traditional Reserve | Sweet Mead | 13.5 | Special Release |
| Vanilla Beans and Cinnamon Sticks Mountain Honey Wine | Metheglin (spiced Mead) | 12 | Seasonal |
| Plum Mountain Honey Wine | Melomel (Fruit Mead) | 12 | Seasonal |
| Blueberry Mountain Honey Wine | Melomel (Fruit Mead) | 12 | Seasonal |
| Pinot Pyment Mountain Honey Wine | Pyment (grape Melomel) | 12 | Seasonal |
| Honey Wine with Grape Wine | Pyment (grape Melomel) | 12 | Seasonal |
| Juniper Mountain Honey Wine | Metheglin (spiced Mead) | 12 | Year-Round |
| Traditional Mountain Honey Wine | Semi-sweet Mead | 12 | Year-Round |
| Black Currant Mountain Honey Wine | Melomel (Fruit Mead) | 12 | Year-Round |
| Boysenberry Nectar | Melomel (Fruit Mead) | 8 | Year-Round |
| Sunshine Nectar | Melomel (Fruit Mead) | 8 | Year-Round |
| Nectar of the Hops | Melomel (Fruit Mead) | 8 | Year-Round |
| Mango Nectar | Melomel (Fruit Mead) | 8 | Year-Round |
| Black Raspberry Nectar | Melomel (Fruit Mead) | 8 | Year-Round |