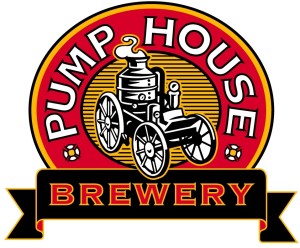 Description
The Pumphouse opened in May of 1996 as an independently-owned, single-unit brewpub. To become a functional restaurant & brewery, the building had to be transformed radically, though much of the original architecture was left intact to preserve the Historical Landmark status of the building. Renovating a building of this nature – one not originally designed for restaurant use – leads to a somewhat quirky layout, but there is no doubt that the atmosphere is that much more charming & intriguing because of this.
The Red Zone was opened in October of 2004 as an expansion to the established Pumphouse business, with sights set on providing Longmont a first-rate sports bar. The Red Zone addition more than doubled the size of our restaurant, affording us the opportunity to serve a more diverse client base at a time when we were truly running out of space!
Beers Brewed by Pumphouse Brewery
This list includes beers brewed currently, previously, or seasonally by Pumphouse Brewery. Contact the brewery for current beer availability.
Name
Style
ABV
Availability
Wildland Sour #25
American Wild Ale, Wood / Barrel Aged Beer
6.1
Special Release
Springtime Saison
Saison / Farmhouse Ale
7.3
Seasonal
Probie 80 Shilling
Scottish / Irish Ale
4.6
Seasonal
Peak-to-Peak Gose
Gose
4.8
Seasonal
Passionfruit Mango Wheat
Fruit Beer
5.0
Seasonal
Hop Hydrant IPA
American IPA
4.7
Seasonal
Cherry Imperial Stout
Fruit Beer, Other Imperial Beer
9.6
Seasonal
Schwarz I.P.L.
Dark Lager
5.8
Seasonal
Ryetoberfest
Oktoberfest / Märzen, Rye Beer
5.4
Seasonal
Hotshot Harvest Ale
American Pale Ale
5.9
Seasonal
Hooligan Double IPA
American Double / Imperial IPA
8.5
Seasonal
El Dorado Pilsner
Lite American Lager
5.3
Seasonal
Deflagration Dubbel
Belgian Dubbel
6.1
Seasonal
Cherry Wildfire Wheat
Fruit Beer
5.0
Seasonal
Pumphouse: Chai Milk Stout
Milk Stout, Spice / Herb / Vegetable Beer
4.6
Seasonal
Hindenburg Light
Kölsch
4.7
Seasonal
Brass Pole Pale Ale
American Pale Ale
5.4
Seasonal
Mocha Stout
Coffee Stout
4.6
Seasonal
Four-Alarm Copper Ale
Altbier
5.1
Seasonal
Brandmeister Imperial Kolsch
Kölsch, Other Imperial Beer
7.5
Seasonal
Red Alert
American Amber Ale / Red Ale
5.7
Year-Round
Spotted Dog Stout
Milk Stout
4.6
Year-Round
Flashpoint IPA
American IPA
6.8
Year-Round
Shockwave Scotch Ale
Scottish / Irish Ale
7.8
Year-Round
Wildfire Wheat
American Wheat Ale
5.0
Year-Round