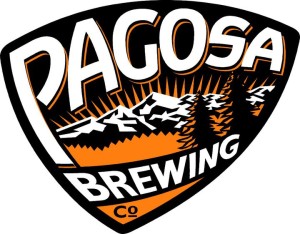 Brewery Details
118 N Pagosa Blvd.
Pagosa Springs, CO 81147
970-731-2739
pagosabrewing.com/
Hours:
Daily 11:00am-10:00pm
Visitors:
Visitors Welcome
Tours:
By Appointment
,
On Request
,
Scheduled
Mon: 4:00pm Otherwise by appointment or availability throughout the day.
Food:
Brewpub Fare
,
Full Service Restaurant
,
Gluten Free Food
Other drinks:
Craft Root Beer
,
Full bar
,
Gluten Free/Gluten Reduced Beer
,
Non-alcoholic
,
Wine
Beer to go:
Growlers
Merchandise:
Glassware
,
Hats
,
Hoodies
,
Shirts
Parking:
Parking Lot
,
Street Parking
Dog Friendly?
Outdoor seating/Patio:
Opening Date:
November 1, 2006
Description
Established in 2006, Pagosa Brewing has Hand Crafted Award Winning and Unfiltered Beers from the Headwaters of the San Juan River.
Pagosa Brewing Company™ & Grill is Pagosa Springs' National Award-Winning Brewery, recommended by Sunset Magazine, National Geographic & The New York Times. We've got a cozy tap room & dining room as well as 10,000 square feet of tree-covered Beer Garden with festival tent, full sized-stage, professional lighting & sound system. We've got a "Made-from-Scratch" Food Menu.
Beers Brewed by Pagosa Brewing Company
This list includes beers brewed currently, previously, or seasonally by Pagosa Brewing Company. Contact the brewery for current beer availability.
| Name | Style | ABV | Availability |
| --- | --- | --- | --- |
| Alpine Abbey Lambic | Fruit Lambic | 4.9 | Special Release |
| Honeymoon Bier | Specialty Beer | 7.4 | Seasonal |
| Alpine Abbey Blanche | Witbier | | Rotating |
| Hopster Stout | American Stout | 5.2 | Rotating |
| Class V | Cream Ale, Other Imperial Beer | | Rotating |
| Dispensary Ale | Spice / Herb / Vegetable Beer | | Seasonal |
| Timber Wolf | Dunkelweizen | | Rotating |
| Alpine Abbey IPA | Belgian IPA | 7.5 | Special Release |
| Coconut Porter™ | Coconut Porter | 5.1 | Seasonal |
| Simonovich Baltic Porter™ | Baltic Porter | 7.7 | Seasonal |
| Black Diamond IPA | Black IPA / American Black Ale | 7.2 | Seasonal |
| Pow Pow Imperial IPA™ | American IPA | | Seasonal |
| Shreddin' Red IPA | American IPA | 6.5 | Seasonal |
| R.I.P. Stout | Milk Stout | 5.2 | Seasonal |
| Porter's Porter | English Porter | 5.1 | Seasonal |
| Great Pumpkin Ale | Pumpkin Beer | | Seasonal |
| Rodeo Rider Red™ | American Amber Ale / Red Ale | 5.5 | Seasonal |
| Nipple Mountain Nip Barleywine | American Barley Wine | 10.5 | Seasonal |
| Hop Crop | Wet Hop Beer | 5.8 | Seasonal |
| Real Cask Ale | Wood / Barrel Aged Beer | | Rotating |
| Soaker's Stout™ | Oatmeal Stout | 5.4 | Year-Round |
| We' Heavy Collaboration Ale | Scotch Ale / Wee Heavy | 8.5 | Seasonal |
| Grog: Barrel Aged Brown Ale | American Brown Ale, Wood / Barrel Aged Beer | | Seasonal |
| Alpine Abbey Dubbel | Belgian Dubbel | 6.6 | Year-Round |
| Poor Richard's Ale | Old Ale | 5.5 | Year-Round |
| Eagle ESB™ | Extra Special / Strong Bitter (ESB) | 4.8 | Seasonal |
| Powder Day IPA™ | American IPA | 6.8 | Year-Round |
| Pagosa Pale Ale | American Pale Ale | 4.9 | Year-Round |
| Chili Verde Cerveza™ | Chili Beer | | Seasonal |
| Alpine Abbey Blonde | Golden or Blonde Ale | 5.3 | Year-Round |
| Ragin' Raspberry | Fruit Beer | 4.8 | Seasonal |
| Alpine Abbey Saison™ | Saison / Farmhouse Ale | 5.0 | Year-Round |
| Peachy Peach™ | Fruit Beer | 5.1 | Seasonal |
| Wolf Creek Wheat® | American Wheat Ale | 5.1 | Seasonal |
| Kayaker Cream | Cream Ale | 5.0 | Year-Round |
| Glutenus Minimus | American Pale Ale | 4.7 | Year-Round |